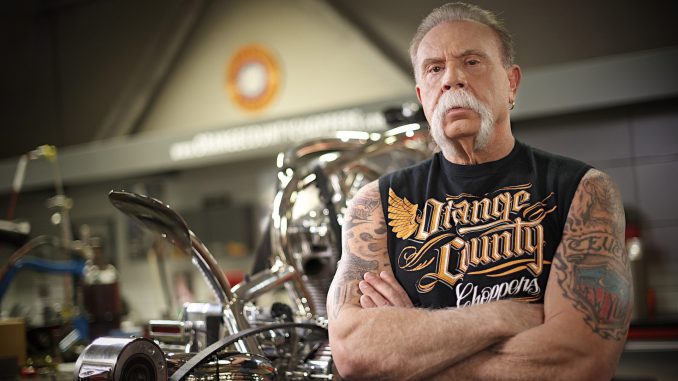 Orange County Choppers (OCC) is probably the world's most famous custom motorcycle manufacturing company, revered by bikers around the globe as the birthplace of builds that completely changed the game. However, under the surface of creative ingenuity and brimming passion lay a greatly strained relationship between father and son.
It's precisely this rift between the two that made the series all the more remarkable, adding a massive elements of reality TV to an already very absorbing documentary show. Paul John Teutul Sr. (often called Senior) and Paul Michael Teutul Jr.'s (often called Junior) co-operation produced one-of-a-kind machines that stunned the world, and their lack thereof left audiences scratching their heads as to why they even worked together.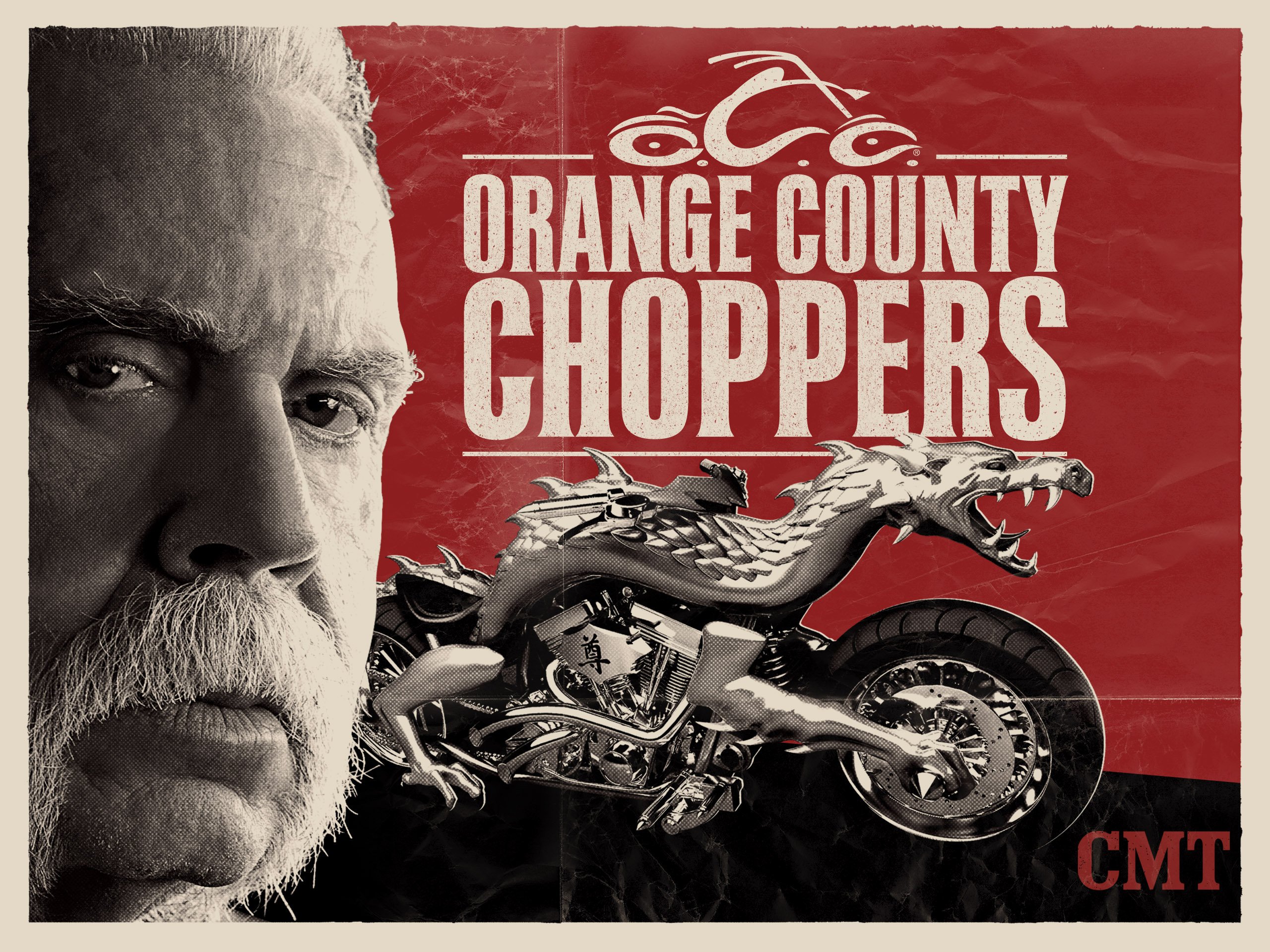 From its inception in 2003 to the time it first stopped airing in 2012, "American Chopper: The Series" continually made headlines across numerous media outlets, and consequently a lot of money for its parent network, the Discovery Channel. With the addition of just a few cameras on their premises, Orange County Choppers from Newburgh, New York, went from a private business to a global sensation.
The time bomb that the company was built on eventually had to implode, splitting up the fabled father-son duo and starting another, perhaps even greater story. Far from being an end to the saga that captured the world's attention, the temporary finish of "American Chopper: The Series" paved the way for both of the Teutuls to rise to even greater popularity.
Chasing their own legend
The start of the crumbling of "American Chopper: The Series" was the culmination of Senior and Junior's fights, which over time seemed more and more to have stemmed from actual hatred and unwillingness to listen. Their last and biggest altercation even involved physical violence, with Junior smashing a chair on the floor and kicking the door into the wall on his way out of Senior's office.
It all started when Junior was more than 45 minutes late to work yet again, which made Senior furious. He told the camera crew that he was completely done with letting this behavior continue, building himself up to even greater anger as the son slowly made his way to his office.
Junior wasn't really having any of that, so he replied in kind with the same shouting volume, ultimately bursting out with rage and trashing parts of his father's office. He stormed outside without a word, as the father yelled at his back that his contract was terminated. Junior expressed relief at this statement, and left the premises, never to return.
A truly independent OCC
Although Senior generally ruled his business with an iron fist, it wasn't until Junior's departure that his father achieved complete freedom in his builds, since the other Paul had a very different idea of what their bikes should look like.
This variety in taste seemed a promising factor at first, as the audience expected them to combine the styles and build truly remarkable machines. However, it only served to further the already significant family rift, birthing issues for both of the design masterminds as they clashed over the tiniest of details.
Kickin' off Spring with lots of new projects. 💪 #cantstopwontstop OCCplusOrange County ChoppersOCC CafeGrand Prix Orange County Racing and Entertainment

Posted by Orange County Choppers on Saturday, April 6, 2019
Senior finally built bikes with complete creative liberty, which greatly pleased the fans who preferred him from the outset. Conversely, those who mostly rooted for Junior found it hard to support the show without him, which led to mixed overall feelings regarding the continuation of "American Chopper."
With that, the potential customers of OCC were also split between the company and Junior's brand-new business, Paul Jr. Designs (PJD). Whereas before everyone who wanted a legendary bike would give Senior a call, it was now a question of taste in a true old-vs-new fashion, with Junior preferring to push the limits of what is considered a motorbike, while his father stuck to more conventional methods, and still greatly attractive old-school aesthetics.
Consequently, it became apparent that the two businesses were semi-direct competitors, which is a discomfort that OCC had never had to deal with prior to Junior leaving it. In spite of the father and son not working in the same space anymore, their rivalry became even stronger, pushing both of their creative drives to even greater lengths.
It's thus undeniable that OCC entered a new age post-2008, with its builds becoming perhaps more iconic than at any other time, as the work was further streamlined thanks to very few arguments among the staff, as well was Senior trying his hardest to outdo the younger talent.
Worthy of mention is the fact that Junior wasn't the only one who left, as several other important and highly skilled workers went to join PJD in the years following its creation, including the unforgettable MVP of custom bike building Vincent DiMartino (Vinnie), as well as Cody Connelly and Michael Teutul. This outflow of talent most definitely took a toll on OCC, which was forced to resort to brand-new employees.
Blood against blood
In 2010, "American Chopper: Senior vs. Junior" gave hope to the fans that the series will continue for many years to come, but they were let down when it was brought to an end only two years later. Still, throughout those 56 episodes, it was evident that both father and son had reached a new understanding of chopper building, outdoing the supposedly impossibly high standards that they had set while working together.
Many prominent choppers were featured throughout the spin-off, such as the St. Jude Bike, built by Senior at OCC to honor and support the efforts of St. Jude Children's Research Hospital from Memphis, Tennessee, which is a non-profit medical corporation centered on extremely debilitating children's diseases, such as leukemia and various other cancers.
The Geico Bike was proudly revealed as one of PJD's first designs, created for the GEICO Philanthropic Foundation, which has empowered numerous charities throughout the US, and helped them support diverse communities.
"American Chopper: The Series" was canceled alongside its spin-off in 2012, leading many to believe that this was indeed the end of OCC's dominance on the TV screen. However, their next appearance was just around the corner.
OCC, and OCC alone
"Orange County Choppers" premiered on CMT, on August 18 2013, with a pilot that lasted two hours. It featured even more advanced builds than was previously thought possible by the fans of the franchise, with a new creative director to help steer the team to ever greater creations.
Evan Favaro was said by many viewers to be the second-best addition to the crew, aside from Junior himself, who was definitely not returning at that point. Regardless of his son's absence, Senior was more determined than ever before to push the limits of chopper design and revolutionize his craft yet again.
While the builds were undoubtedly impressive, the series' second season never really took off, and so it finished with the airing of its eighth episode on 11 January 2014. Thinking that this was actually the end, the fans were greatly surprised by the 2014 "American Chopper" special episode, entitled "American Chopper: Shaq Bike", created to showcase the process of OCC building a chopper for the legendary NBA player Shaquille O'Neal.
Although not very significant on its own, the special was the first time after Paul Jr.'s split that OCC almost entirely took over "American Chopper" and its spin-offs, which most likely would have happened, if only the series had continued. 2014 was beginning to spell the true end of the saga, but then 2018 rolled around.
The long-awaited return of "American Chopper: The Series" took place on 1 Mar 2018, featuring the 11th season. Unlike earlier, Senior and Junior were working together again, although not to the point of anyone believing the father would absorb the son's business. The episode entitled "Welcome Back" opened up the ten-year anniversary, not showing much collaboration between the Teutuls early on.
However, it was later revealed that their relationship became much healthier over the years, probably due to each having their own unrestricted creative liberty. It was also not out of the question for certain work to be relegated to the other party throughout tight deadlines, making OCC and PJD partners as much as competitors.
The focus was still very much on the shops' individual projects however, as fully mutual ones were definitely a thing of the past. The only exception is their collaboration on fixing the old New York Yankees chopper, which Junior requested from OCC after the machine had been severely defaced and sold into scrap.
Things seemed to be looking up for both the franchise and the Teutul family, leading fans to trust yet again that the series had a long and bright future ahead. There was even hope that the shops would eventually merge, and OCC would have its second in command as before, but without the aggressive arguments that defined the first six years of the show.
To their customary misfortune, it became obvious after the 12th season's finish on 2 April 2019 that no new episodes were in the making. The only reasonable conclusion was that the age of "American Chopper: The Series" was truly over.
The farewell was presumably made easier by the ultimate two-hour special that came out on 28 July 2020, in which OCC and PJD came together to build a bike from scratch – something that had never happened in the entire history of the series.
The two protagonists were the same, but a lot had changed over the years, and OCC was moving its HQ for the first time in 17 years. This provided a bothersome time constraint for the Teutuls, as they had only eight weeks to build a chopper deserving of their legendary repute for ABC Supply Company, the biggest roofing enterprise in the country.
Creating a one-of-a-kind chopper doesn't come without complications but Paul Sr. and the entire OCC crew; Mikey, Joan, Josh and Jason, take it head on has only they can.

It all goes down in this brand-new 2-hour AMERICAN CHOPPER special, airing Tuesday, August 4 on Discovery. pic.twitter.com/LnCt8VedDa

— Paul Teutul Sr (@paulteutulsr) July 31, 2020
OCC's trials and tribulations
Aside from the world-famous series, a few other negative factors combined to bring OCC to where it is in 2023. It became clear over the years that Senior's talent for building unparalleled choppers didn't really help with much else, as he fell on hard times upon Junior's departure.
For example, a bankruptcy fraud lawsuit haunting the Teutuls from as early as 2003 culminated in mid-2007, draining energy and resources from an already spent Senior. In essence, it was alleged that he and the sons fraudulently filed for bankruptcy after selling assets of one son's company to that of another.
They were accused of abusing the right to declare bankruptcy so as to avoid paying the significant costs incurred by transferring all the assets, and it was said that they owed upwards of $1.3 million to the damaged parties. A settlement of $500,000 was eventually reached, with the cash being given to the accuser by OCC.
In 2018 there was a brand new bankruptcy filing by Senior, in which he stated that he was making only $15,000 per month, stating that he owed approximately 50 creditors almost $1.1 million, with his total wealth numbering $1.8 million. He also listed the family home for sale, but had great trouble finding a buyer.
As if that weren't enough, he had lost another lawsuit in 2020, paying photographer Scott Gunnells almost $260,000 for using his artwork without consent. One particular photo that Scott took was printed on various merchandise items by OCC, and was shown on screen in the series multiple times as well.
OCC into the future
For the aforementioned reasons, a decision was finally made in early 2020 to move the business to new premises, in St. Petersburg, Florida, right next to the famed Bert's Barracuda Harley-Davidson store. The new location allowed Senior to expand into other ventures as well, fulfilling the lifelong dream of turning OCC into a lifestyle brand, instead of just a chopper workshop.
The facility was named OCC Road House & Museum, featuring the standard work area and retail section, as well as several amenities one wouldn't normally expect near a chopper store, such as a restaurant, billiard hall, concert pavilion, and museum. The facility has been operating at full steam since late June 2021, attracting perhaps even bigger crowds than during the heyday of the "American Chopper" franchise
Their website is mostly dedicated to the restaurant service, but it also lists the frequent one-of-a-kind events that take place on the premises, such as live music performances at the concert hall, and biker get-togethers that are attended by chopper aficionados from all over the country.
All in all, in spite of the numerous obstacles along the way, it can be said with some certainty that Senior has got over his monetary woes, and found a place under the bright blue sky for OCC, which is well on its way to becoming an all-encompassing brand.