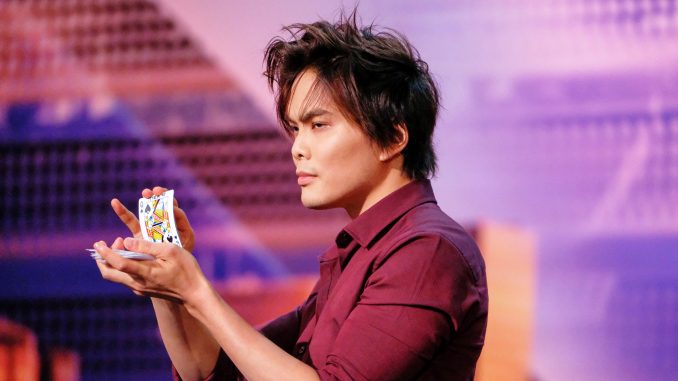 There's no way of denying that "America's Got Talent" has done an exceptional job at bringing incredibly talented people to stardom. Nonetheless, very few stars from the show have impressed and mesmerized audiences and judges alike as Shin Lim has.
Besides winning his "America's Got Talent" season, the now world-wide famous Shin Lim also won the spin-off "The Champions" and other international competitions, has toured the world, and has been showing off his impressive card tricks at his successful Las Vegas residence for several years now.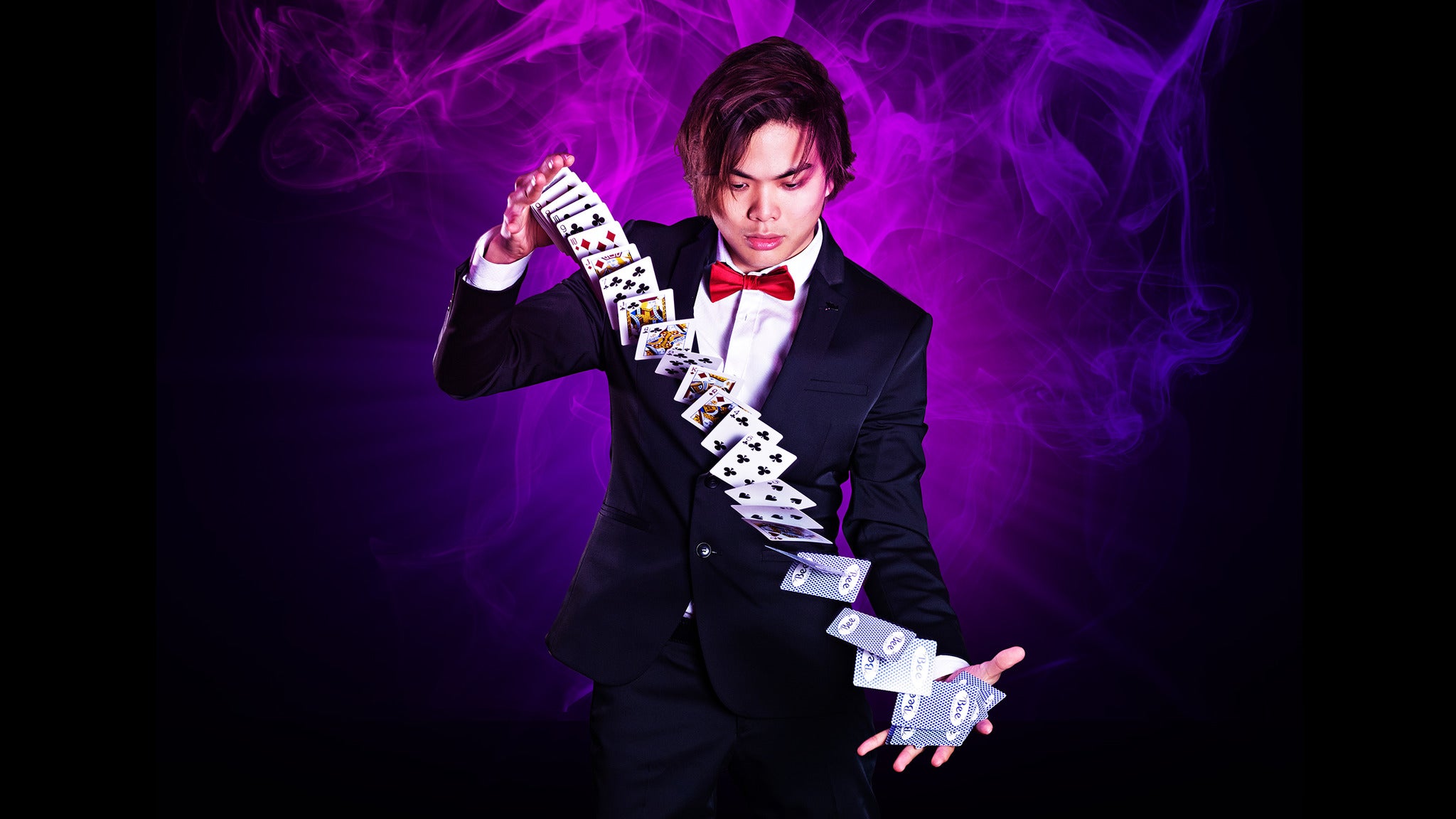 While there's a lot to be admired about Shin Lim, in recent years he's awakened the worry of his fans after taking a prolonged hiatus from social media, bringing up many questions about his well-being.
So where is Shin Lim now, and what happened to him? Stay here to discover it!
What Happened To Shin Lim?
Despite not being as active on social media anymore, it's for sure that Shin Lim is doing as well as ever. In April 2023, his career hit one of its biggest milestones by reaching the 400 show of his Limitless residency in Las Vegas, which also counts with other talented performers such as the mentalist and fellow "America's Got Talent" former contestant Colin Cloud.
Besides that, Shin has done a great job of giving his fans what they want by listing a wide variety of merchandise on his website, starting with luxury card sets, personalized videos, T-shirts, and even short video courses of his best tricks.
It's unclear why exactly Shin has been so inactive from social media though. Both his Instagram and Facebook official pages haven't been updated since early 2022, added to his widely popular but seemingly abandoned YouTube channel and TikTok profile which haven't shared any content for even longer. While this sudden hiatus from social media is somewhat out-of-character for Shin, the fact that he's been working actively on his show all along hints that nothing particularly worrisome has happened to him.
Whether Shin eventually returns to social media or not is yet to be seen, but it's relieving to know he's been doing well all along.
Las Vegas Residency & Other Shows
Performing 400 times in your own Las Vegas show is not a milestone achieved by just anyone, but it's for sure that Shin Lim has worked hard to get there. In late 2019, Shin and his co-star Colin Cloud started their Limitless residency at The Mirage Hotel & Casino.
The experience of setting foot at the Mirage Theater was exciting to say the least, a dream come true to perform on the same stage as legendary magicians such as David Copperfield were before, as Shin said during an interview with Channel 13 Las Vegas back in the 2019.
Although Limitless' stay in Las Vegas was interrupted during the COVID-19 contingency in 2020, the show was so successful during its initial 18 months long period that it turned into a multi-year residency the following year. Fast forward to 2023, Shin Lim, Cloud, and several other professional magic performers have contributed to Limitless's successful run at The Mirage for over 400 nights and many more to come.
Besides his residency, Shin has also recently showcased his talents on diverse TV stages such as "CBS Sunday Morning", and even returned to "America's Got Talent" as a guest performer during the 17th season.
Path In "America's Got Talent"
The first time Shin set foot on the "America's Got Talent" stage was during the show's 13th season. His set of sleight-of-hand tricks impressed the audiences and judges, gaining him a standing ovation and a pass to the judge cuts.
Shin's second appearance in the show was assisted by guest judge Olivia Munn, though she wasn't the only one surprised at seeing cards appear and disappear from Shin's hands all over again. Another standing ovation awaited for Shin during that appearance. and his pass to the quarterfinals was safe at that point, regardless of Simon Cowell's initial skepticism at Shin's ability to impress him for a second time. The following of Shin's performances went down a similar path, though the level of difficulty and sophistication of his tricks increased as he made his way through the competition, taking the winning spot in the end.
Right after his first victory in the show and completing his headlining tour at the Las Vegas-based Paris Theater which was part of his prize, Shin went back to "America's Got Talent" to take part in the first season of the spin-off "The Champions" in 2019. Just as before, Shin didn't take long before gaining the approval of judges and audiences, also defeating previous seasons' winners such as Darci Lynne and Cristina Ramos, before becoming the first and only twice-winner of "America's Got Talent" so far.
Card magician Shin Lim took Simon Cowell's advice to heart on the way to winning Season 13 of 'America's Got Talent.' https://t.co/8mcfaHkI5G pic.twitter.com/W8fiZP0hhu

— KING 5 News (@KING5Seattle) September 20, 2018
Beginnings & Other Recognitions
Although Shin Lim's double victory in "America's Got Talent" did wonders in increasing his popularity around the world, the truth is that long before that he was already well-accomplished as a magician and performer.
Going back to the early 2010s, Shin had been a promising pianist whose career was halted after he was diagnosed with carpal tunnel syndrome, which symptoms made his ability to play difficult. Right there he chose to take a prolonged break from college to pursue a career as a sleigh-hand artist, a hobby he had already been interested in for a couple of years.
In 2012, Shin competed at the International Federation of Magic Societies World Competition, finishing in sixth place, but his life was yet to be changed by his passion. Right there he embarked on a tour around China alongside other magicians and performers, starting from the bottom, but finding his style as the tour progressed, making it clear that becoming a sleigh-of-hand artist was the right path for him.
Throughout the next couple of years, Shin's career leveled up before he finally took the winning spot at the Magic Societies World Competition in 2015, also appearing in internationally renowned shows such as the magician competition "Penn & Teller: Fool Us".
Recognition & Future Projects
Besides his never-ending popularity, Shin Lim has been recognized widely for his achievements and talent in the art of sleigh-of-hand and as a performer. Back in 2017, the Boston Globe described him as possibly 'the biggest name in magic since David Blaine', and praised him for his masterful and innovative performance, at a time during which Shin hadn't even appeared in "America's Got Talent" yet.
Though Shin has been recognized with several awards from the International Brotherhood Of Magicians, the truth is that Shin doesn't describe himself as a magician at all, but as a sleigh-of-hand performer: 'I see close-up magic as a totally different art form and other people have seen that as well', as he once affirmed to wbur.com in 2020.
It's difficult to describe Shin's abilities as only one type of art, but there's no doubt that he's an artist through and through. As Shin told Fox 5 Vegas in 2023, the plans are to continue performing for many years to come, which is relieving news for those who want to keep witnessing his magic unfold.
Though it's unknown what projects Shin Lim has in mind for the future besides his residency, his path has already been an inspiring and awesome one.