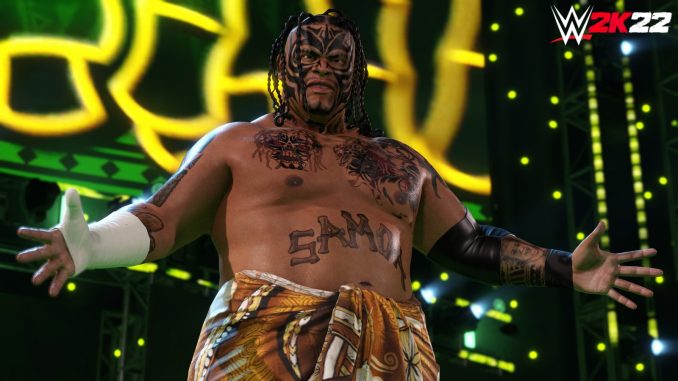 Who was The Samoan Bulldozer Umaga?
Immediately upon his debut in World Wrestling Entertainment (WWE), it was clear that The Samoan Bulldozer Umaga would make a lasting impact. He quickly earned a reputation as one of the most vicious WWE superstars, and his epic battles with famed wrestlers such as John Cena became modern-day WWE classics.
Although he remained an enigma to many WWE fans, underneath that tattooed, super-heavyweight, big man, was a gentle father and husband. Let us tell you all about his life, his wrestling beginnings, and his rise to WWE stardom.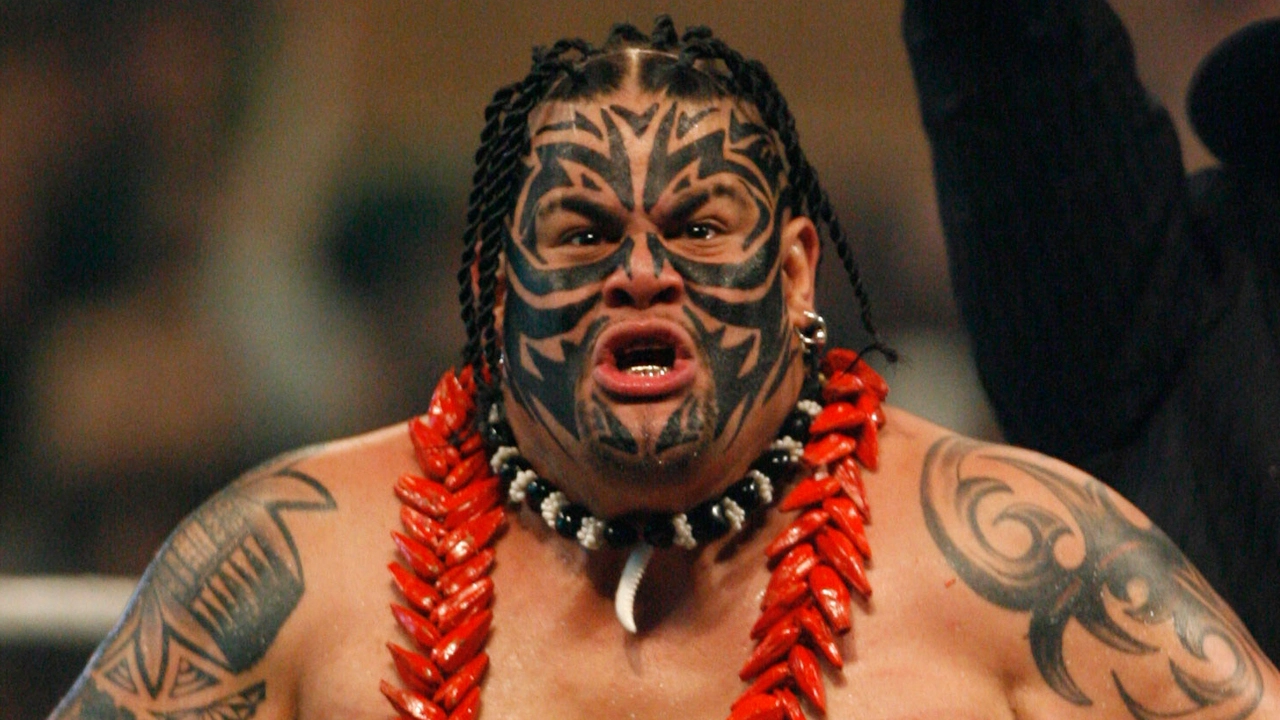 Where did he grow up? Family, education
Born Edward Smith Fatu under the zodiac sign of Aries on 28 March 1973, in American Samoa, as the youngest son of Vera and Solofa Fatu. His father was a member of the famous professional wrestling Anoa'i family, whose notable members include Yokozuna, Solo Sikoa, Roman Reigns, and Wild Samoans (Sika and Afa, elder brothers of Umaga's mother). Umaga's older brothers, Solofa Junior, and Sam, are also professional wrestlers.
Raised in a family of wrestlers, it isn't surprising that Umaga dreamed of becoming a professional in this sport. He was trained at the Wild Samoan wrestling school, held by his cousin. There's no information about his formal education, although many believe that he's a high school matriculate.
Journey to WWE
In 1995, after completing his training at the Wild Samoan School, Umaga debuted in his uncle Afa's World Xtreme Wrestling (WXW) promotion. However, in his early career, Umaga worked in Japan for Frontier Martial-Arts Wrestling promotion, from 1999 through 2000.
In the following year, Umaga signed his developmental contract with World Wrestling Federation (WWF), and was assigned to Heartland Wrestling Association (HWA), using the ring name 'Ekmo'. Umaga and his cousin Matt Anoa'i were members of the team named The Island Boyz, and the two won the HWA Tag Team Championship in November 2001. The Island Boyz also competed for Memphis Championship Wrestling (MCW), winning the MVW Southern Tag Team Championship three times.
3-Minute Warning!

Posted by The Attitude Era on Wednesday, July 8, 2020
Umaga, now renamed Jamal, and his cousin renamed Rosey, debuted in an episode of Raw, aired on 22 July 2002, as a part of the segment "3-Minute Warming". In the following year, Umaga debuted as Ekmo Fatu in Total Nonstop Action Wrestling (TNA) performing with Sonny Siaki, with whom he then formed a tag team. They performed together from October 2003 to August 2004, defeating the teams of Danny Doring and Roadkill, Shark Boy and Mad Mikey, and America's Most Wanted (Chris Harris and James Storm).
Concurrently, Umaga debuted in All Japan Pro Wrestling in 2003, using his former ring name, Jamal. Almost immediately Umaga aligned himself with Taka Michinoku's stable, Roughly Obsess and Destroy. In early 2004, Umaga began performing as a single wrestler, entering Champion Carnival, and winning over Keiji Muto.
Umaga learned, developed, and grew as a performer during his time in Japan, and his work caught the eye of WWE officials, thus they opted to give him another chance. In April 2006, Umaga returned to the company under face paint and presented as a 'Samoan savage', which many fans commented was very much an 'ugly stereotype'. His new character, Umaga, means 'the end' and presents the final and most painful part of the Samoan tattooing process.
Early on, Umaga was not incredibly impressive, as the WWE expected, however, something happened as months were passing – Umaga became the undefeated Samoan Bulldozer, defeating Flair, Triple H, and Shawn Michaels, among others. Umaga was a two-time Intercontinental WWE Champion; his winning streak was ended after he feuded with John Cena.
Long live the Samoan bulldozer, Umaga. #WWERaw pic.twitter.com/eWBQvSFHb4

— Umaga WWE Universe🌐 (@UmagaICON) October 5, 2020
Umaga presented Vince McMahon for 'Battle of the Billionaires' with Donald Trump at WrestleMania 23, an annual professional wrestling pay-per-view event produced by WWE, held in 2007. Umaga's opponent was Bobby Lashley, and since Umaga lost, McMahon had to shave his head. Despite the loss, Umaga's appearance in a match helped make the event the most-watched in WWE history, which solidified Umaga's status as one of the elite performers.
His final feuds were with Jeff Hardy and CM Punk, and he even fought the famed Batista at WrestleMania 24. Unfortunately, Umaga has never returned to the heights he was in during his stint with WWE. A torn posterior cruciate ligament (PCL) in his knee put him out of the ring in late 2008, but he returned after two months, however, on 8 June 2009, WWE announced that he was released from his contract with the company, and allegedly, the reason for that was Umaga's refusal to enter rehabilitation. Shortly before his death, Umaga reportedly reached an agreement to return to WWE in January 2010.
What happened to the Samoan bulldozer? Death explained
On 4 December 2009, Umaga's wife found him unconscious, laying on the couch in their home with his nose was bleeding. She called an ambulance, and Umaga was rushed to a hospital. Paramedics determined that he was having a heart attack and they were able to restart his heart, although Umaga showed no brain activity. In the hospital, he was kept on life support, but unfortunately later suffered another deadly heart attack.
Umaga was 36 years old when he died. According to medical examiners, he had both heart and liver disease, and the toxicology reports revealed that Umaga had the drugs in his system – a painkiller, muscle relaxant, and valium). His death was officially attributed to a heart attack caused by acute toxicity of various drugs.
Wife and children
Umaga's wife, only known as L.T., prefers to keep her life away from the media's attention. Their wedding day has been undisclosed, but it's known that they had four children together, and lived in their house in Houston, Texas. One of their children, Zilla Fatu, is training to become a professional wrestler, hoping to become Heavyweight Champion of Reality of Wrestling in 2024.
Appearance, trademarks
Umaga was an incredibly talented wrestler who demonstrated outstanding agility and speed for someone of his size. He was 6ft 4ins (1.93m) tall and weighed around 350lbs (159kgs). He was a truly dominant figure, and many fans think that he played his role as The Samoan Bulldozer Umaga perfectly.
How rich was Umaga?
The former WWE superstar had a salary of around $300,000 per year while he used to play for WWE, and there is no info about his salary while he was in Japan. However, according to sources, at the time of his death, his net worth has been estimated to be around $1 million.