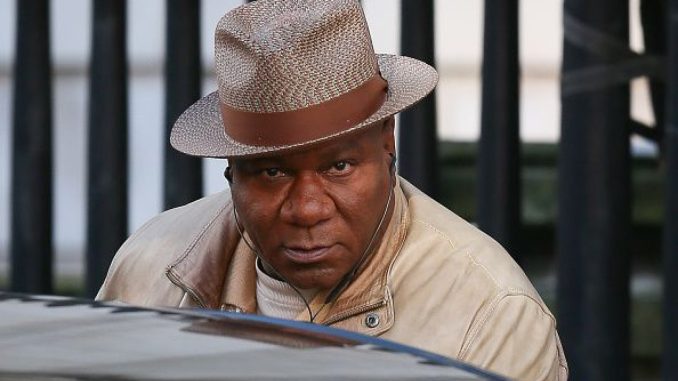 Who is Ving Rhames?
Apart from Tom Cruise, he's the only actor who's appeared in all of the "Mission Impossible" films, but who shot to notoriety as Marsellus Wallace in the worldwide success "Pulp Fiction". You're speculating? We're talking about Ving Rhames, an actor with over 135 acting credits who offers his finest performance whether he's playing the lead or a supporting role.
This actor, known for his deep, booming voice, fully shaved head, and towering height, is one of those persons who unexpectedly reveals their soft side and gentlemen's manners. However, let's start from the beginning to learn more about this veteran actor.
Happy Birthday to Ving Rhames (born May 12, 1959). He is best known for his starring role as Luther Stickell in the…

Posted by SOUL TV on Tuesday, May 12, 2020
Early life, family, and education
Born Irving Rameses Rhames under the zodiac sign of Taurus on 12 May 1959, he recently celebrated his 64th birthday. A native of Harlem, New York City USA, he holds American nationality and his ethnicity is African-American. Ving was raised by his parents Reather, a housewife, and Ernest, a mechanic, alongside his two brothers.
Ving was a good student, and attended New York High School of Performing Arts, where his love for acting developed. Upon matriculating in 1977, he enrolled at the State University of New York (SUNY) at Purchase, where he studied drama. There, his fellow student Stanley Tucci, gave him his now-professional nickname, Ving.
After two years at SUNY, in 1983 Ving transferred to the prestigious Juilliard School of Drama, from which he graduated with a Bachelor's degree in Fine Arts.
Acting career-beginnings
After graduating, Ving made his acting debut playing on the Broadway stage, in the play "The Boys of Winter" in 1984. In the following year he made his first movie appearance, as Young Gabriel in "Go Tell It on the Mountain".
Ving's television series debut was his role as Czaja Carnek in the romantic drama "Another World", which had 176 award nominations and won 43.
The late '80s saw Ving in the movies "Native Son" (1986) and "Patty Hearst" (1988), while on television, he made a few guest appearances in series such as "Miami Vice" (1987), "Spenser: For Hire" (1988), and "The Equalizer" (1989).
In the 1990 historic drama "The Long Walk Home", starring Whoopi Goldberg and Sissy Spacek, Ving played Herbert Cotter, followed by his support roles in the movies "Flight of the Intruder" (1991), "Stop! Or My Mom Will Shoot" (1992), and "The Saint of Fort Washington" (1993).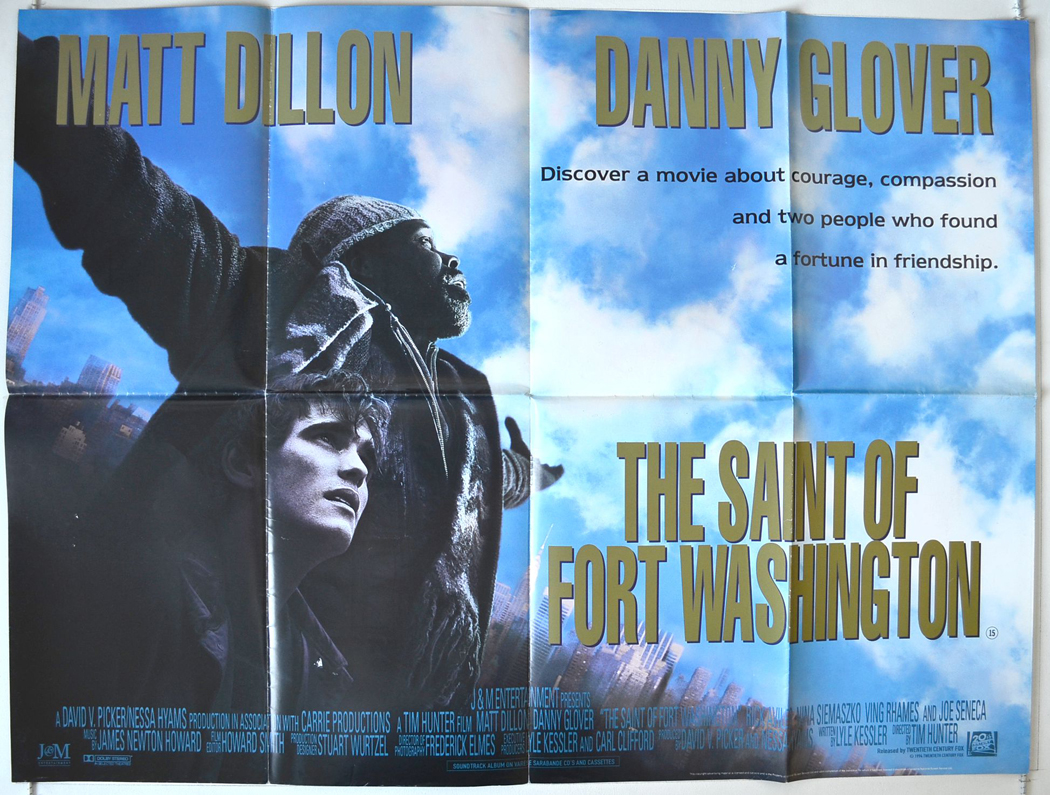 Notable movie roles
Ving's breakthrough role came in 1994 when he was cast by Quentin Tarantino to play the merciless drug dealer, Marsellus Wallace, in "Pulp Fiction". This crime drama, starring John Travolta, Samuel L. Jackson and Uma Thurman, had 75 award nominations and won 70, including the Oscar for Best Writing, Screenplay Written Directly for the Screen. In one of his interviews, Ving commented about his role in this movie, referring to the scene where his character is raped. This scene is one of the most violent and shocking in the entire movie, and many viewers have wondered why it was included. Ving said that it shows that no matter how hard-core you look and you think you are, this horrible thing can happen to anyone.
Later in 1994, Ving landed his first lead role as Garvey in "Drop Squad", although the movie was poorly rated by the critics and the audience.
Two years later, Ving was cast to play Luther in "Mission: Impossible", followed by his role as Shad in another hit movie "Striptease", starring Demi Moore. In 1997, Ving was seen in "Dangerous Ground", "Rosewood", and "Con Air".
His career took an upward trajectory, as next, Ving was cast to play Don King in the TV movie "Don King: Only in America", which followed the story of the famous boxing manager and fight promoter. For his performance, Ving received numerous praises and was nominated for the Primetime Emmy Award for Outstanding Lead Actor in a Miniseries or a Movie.
He won the Golden Globe for Best Performance by an Actor in a Miniseries or Motion Picture Made for Television, which he gave to Jack Lemmon, who was nominated for the same award. Jack and the celebrity audience were touched by Ving's gesture. Jack Lemmon unsuccessfully tried to give the award back to Ving, who said that 'being an artist is about giving'. The Hollywood Foreign Press Association said later that they'd prepared a duplicate award for Ving.
In the following years, as mentioned, Ving reprised his role as Luther in all "Mission Impossible" movies, and another of his notable roles was his portrayal of Melvin in the 2001 movie "Baby Boy". His performance in the movie brought him the Image Award nomination for Outstanding Supporting Actor in a Motion Picture.
Worth mentioning is Ving's portrayal of Kenneth in the 2004 action horror "Dawn of the Dead", in which he starred opposite Sarah Polley. He starred as James Allen in the 2005 movie "Animal", and its sequel "Animal 2" in 2008, an action crime drama about a father, a notorious gangster, who took the fall for the crimes his son committed and is now serving a life sentence, and which although had no nominations, was well-accepted by the audience.
Ving was seen in "King of the Avenue" (2010) and "Pimp Bullies" (2011), and since the list of his movie roles is too long, we will mention some of his most significant, such as his role as Renzo Wes in the 2012 movie "Mafia", followed by his roles in "Percentage" (2014), "Operator" (2015), and "Guardians of the Galaxy Vol.2" (2017), among many others.
Most recently, Ving played Peanut in the 2018 movie "Con Man", and was heard as the character of Buffalo Belzer in the 2022 animated movie "Wendell & Wild", which won the African-American Film Critics Association award for Best Animated Feature.
Notable TV series roles
Although he's best recognized for his movie roles, Ving's also made some notable television appearances. The late '80s saw him starring as Charlie Hazard in the 1989 drama "Men", which followed the story of a group of guys devastated by the death of their friend who bond over the loss. Ving's co-stars were Ted Wass and Saul Rubinek, and the show was well-rated by the audience (7.8/10), and many were disappointed that there wouldn't be a second season.
Between 1994 and 1996, Ving had the recurring role as Walter Robbins in the popular series "ER", followed by his role as Quito Real in the 2001 series "UC: Undercover", which brought him an Image Award nomination for Outstanding Actor in a Drama Series.
Certainly worth mentioning is his lead role in the 2005 series "Kojak", which brought him a nomination for the Black Reel Award for Best Actor-Television.
Five years later, Ving was cast to play Dogg McFee in the series "Gravity", a comedy-drama about an outpatient program for those who survived suicide, created by and starring Eric Schaeffer. Most recently, Ving was seen as Doctor Jorge Villanueva in the 2013 series "Monday Mornings", in which he starred opposite Jamie Bamber and Jennifer Finnigan.
What is Ving Rhames doing now?
his newest movie "The Locksmith" premiered in February 2023, and TV series fans can watch him playing Guy Simmons in the series "Legacy", which premiered in March 2023. The show follows Guy, a mobster and patriarch of the family, who fights not just for his legacy but also for his life.
But wait, there's more! Ving has five projects in the works – he'll resume his role as Luther in "Mission: Impossible- Dead Reckoning Part One", as well as in the 2024 sequel. To give you a glimpse of his future aspirations, Ving will play Bart in the new series "Sinking Spring", which is now in development.
Lifestyle, love life, and wife
His on-screen personas couldn't be more different than the real-life Ving. He's known for his 'crazy' lifestyle which is not even close to the mafia life of the characters he's played. Ving credits his strong religious faith as a key to his success, and as he's said, he doesn't give Hollywood the power to limit him.
He was married before he met his now-wife, Deborah Reed. Ving's first wife was Valerie Scott, a non-celebrity; the two married on 4 July 1994 and divorced on 9 February 1999. They didn't have children together.
On 25 December 2000, Ving married Deborah Reed, an actress perhaps known best for her role as Alice in the movie "Monday's Child". Their first child, a daughter they named Reignbeau was born in 2000, while their son, Freedom, was born two years later. Ving is stepfather to Deborah's daughter, Tiffany, who was 15 years old when the two married.
The family lives in their residence in Los Angeles, California.
How rich is Ving Rhames? His net worth
During his nearly 40 years long career, Ving landed roles in numerous hit movies, establishing himself as one of the most favorite Hollywood actors, not just through his acting talent, but also because of his personality.
Acting in mega-hits such as "Pulp Fiction" and the "Mission Impossible" franchise, and thanks to his other numerous roles, Ving has earned a hefty sum of money. According to sources, as of May 2023, his net worth has been estimated at over $25 million.