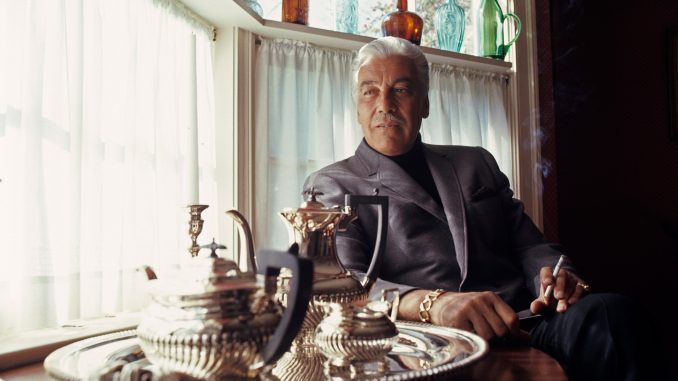 Who was the man behind Joker's smile, Cesar Romero?
His trademark was a well-groomed black mustache, and although he mostly played support roles of 'Latin lovers', Cesar Romero was a sophisticated man with the manners of a real gentleman. Tall and suave as he was, Cesar elicited smiles and sighs from his admirers, and even some celebrity ladies weren't immune to his looks and charm. Fans and reviewers alike recognized that Romero was a tremendous talent, who proved to be a lasting and versatile star in a wide range of roles during a nearly 60-year career as an actor, dancer and comedian.
Let us tell you all about this actor, who marked an era of Hollywood film and television.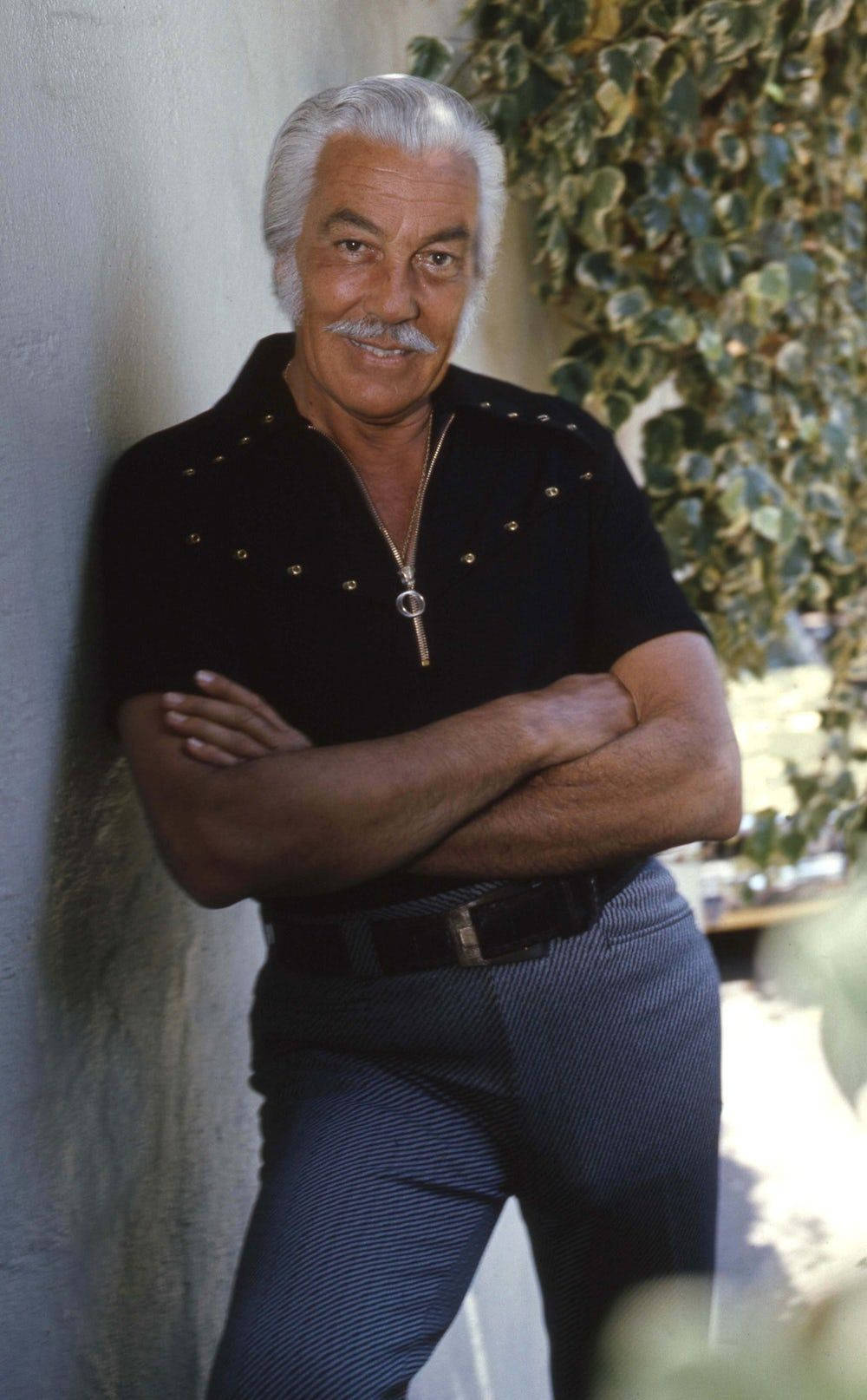 Early life, family, and education
Born Cesar Julio Romero Junior under the zodiac sign of Aquarius on 15 January 1907, in New York City USA, he held American nationality, and belonged to a family of mixed ethnicity of Cuban and Italian descent. His father, Cesar Romero Senior, was an Italian migrant who owned an import-export company, while his mother, Maria Mantilla, was a Cuban concert singer. Some reports claim that Maria was the daughter of Jose Marti, a Cuban national hero. Cesar had three siblings, namely Graciela, Maria Teresa and Eduardo.
When it comes to Cesar's educational background, he attended Asbury Park High School, and Collegiate School, a private boy's school in New York City. Upon matriculating in 1925, Cesar planned to study banking, however, he actually became a professional dancer.
Acting career- beginnings
Cesar's success on the stage as a dancer led to his acting debut as Tony Rico in the 1933 movie "The Shadow Laughs". In the following year, he was cast to play his breakthrough role as Chris Jorgenson in the crime-mystery comedy "The Thin Man", which was nominated for four Oscars- Best Writing, Adaption, Best Director, Best Picture, and Best Actor in a Leading Role (William Powel).
Later in 1934, Cesar was seen in "British Agent", "Cheating Cheaters", and "Strange Wives", but it seems that 1935 was more than good for Cesar, since he was seen in nine movies, mostly playing supporting roles, however, he didn't go unnoticed. To mention a few, he co-starred in "The Good Fairy", "Diamond Jim", and "Rendezvous" among others, and his first lead role was his portrayal of Antonio Galvan in the romantic comedy "The Devil Is a Woman". Cesar starred opposite the great Marlene Dietrich, and the movie followed the story of a young man who falls in love with a temptress, although he was warned about her. The movie was nominated for the Venice Film Festival Award for Best Foreign Film in 1935.
In the following years, Cesar acted in numerous hit movies, such as "Public Enemy's Wife" (1936), "Armored Car" (1937), "My Lucky Star" (1938), and "C" (1939), among many others.
Posted by Cesar Romero – Actor on Monday, May 21, 2018
Most notable movie roles
Oscar ultimately had over 200 acting credits to his name – it would be hard to mention all of his roles, so we will highlight some of his most notable, such as his portrayal of Lopez in the 1939 western "The Return of the Cisco Kid", also starring Lynn Bari and Warner Baxter. Later that year, Cesar was cast to play the lead role of Cisco Kid in "The Cisco Kid and the Lady", and through 1941, he starred as Cisco Kid in six westerns, including "Viva Cisco Kid" (1940) and "Ride on Vaquero" (1941), which marked his early career.
In 1942, Cesar enlisted into the US Coast Guard and served aboard. When the war ended, he was seen as Pepe Castro in the 1947 movie "Carnival in Costa Rica", a musical romantic drama, which started his 'Latino lover' epoch.
The '50s saw Cesar mostly starring in romantic comedies such as "Love That Brute" (1950), "The Shadow Man" (1953), "The Americano" (1955), and "Villa!!" in 1958.
In the 1960 musical crime-comedy "Ocean's Eleven", Oscar played Duke Santos, co-starring opposite Frank Sinatra, Dean Martin and Sammy Davis Junior. The movie was nominated for the Writers Guild of America for Best Written American Comedy, and the Golden Laurel Award- Top Action Drama. In the 2001 remake of this movie, some of the stars were George Clooney, Julia Roberts and Brad Pitt.
In the same year, Oscar was awarded his Star on the Walk of Fame (Motion Picture) at 6615 Hollywood Boulevard, and at 1719 Vine Street he was awarded his Star on the Walk of Fame for his work on Television.
During the '60s and '70s, Oscar co-starred in numerous movies – one of his notable roles was in the movie "If a Man Answers", and for his performance as Robert Swan, Cesar was nominated for the Golden Globe Award for Best Supporting Actor.
He followed with roles in "A House Is Not a Home" (1964) and "Two on a Guillotine" in 1965, among many others, before in 1966 being seen as The Joker in "Batman: The Movie", also starring Adam West and Burt Ward,.
The Joker
Cesar Romero on the set of the 1966 (Batman) pic.twitter.com/OUCwbVDxSf

— @_rt* (@literatura_rte) July 19, 2019
Fun fact: Cesar refused to shave his mustache for the role of The Joker, so if someone would approach him close, they could see his much-loved mustache under the white clown make-up. Another interesting fact is that Cesar accidentally created Joker's evil laugh; he saw the conceptual art of the Joker's costume and spontaneously began almost maniacally laughing, which was heard by the producer of the movie who said that this is it – the Joker's laugh.
In the following years, Cesar was seen in "Madigan's Millions" (1968), "The Red, White, and Black" (1970), "Now You See Him, Now You Don't" (1972), and "The Strongest Man in the World" (1975), among many others.
The '80s saw Cesar as Father Garcia in the 1984 movie "Lust in the Dust", which marked his comeback to Western movies. He followed with his role in "Flesh and Bullets" (1985), and his next notable movie role came in the 1988 movie "Judgement Day", in which he played Octavio, his first role in a horror film.
In 1989, he was cast to play Vincenzo DiLorenzo in the crime drama "Simple Justice", while his last movie appearance was his role as Mr. Peretti in the drama "The Right Way", which premiered four years after his death, in 1998.
Most notable TV series roles
Cesar made his television series debut playing The Manager in an episode of the series "The Bigelow Theatre" in 1951. In the following years, he guest-starred in an episode or two of various series such as "Climax!" (1953).
From 1954 through 1958, Cesar starred as Steve McQuinn in the series "Passport to Danger", seen in 30 episodes of this adventure drama of a US diplomatic courier who traveled to distant countries, always dodging enemy agents.
Certainly, Cesar's most recognizable and notable role was his portrayal of The Joker in the series "Batman". He made an appearance in 22 episodes between 1966 and 1968, becoming the first ever actor who played the DC Comics' character in a live-action adaptation of the Batman series.
During the '70s and '80s, Cesar guest-starred in several hit series, however, he was more focused on his movie roles. Worth mentioning is his portrayal of Peter Stavros in the series "Falcon Crest" – from 1985 through 1988, he was seen in 52 episodes of this romantic drama, which followed the lives of the powerful Gioberty family, the owners of the Falcon Crest Winery, which had 47 award nominations and won eight.
Cesar's last role was his guest appearance as Diego Santana in an episode of the series "Murder, She Wrote", in 1992.
Love life, wife, children
Cesar was the subject of numerous rumors mostly concerning his sexual orientation. He never married and didn't have children, and although he was seen with various celebrities, it seems that none of them was his love interest.
He would publicly escort actresses such as Ginger Rogers, Ann Sheridan, Joan Crawford, and Lucille Ball, among others, but many tabloids described him as a 'confirmed bachelor'. There have been various speculations about his love life, and many Hollywood biographers rumored about him being gay.
An author, Boze Hadleigh, who wrote the book "Hollywood Gays" included in it a series of claimed interviews, in which, allegedly, Cesar came out as gay. The book was published two years after Cesar's death.
Death
This great actor, singer, and dancer died on 1 January 1994, at Saint John's Health Center, in Santa Monica, California, as a result of blood clot issues while being treated for bronchitis and pneumonia. Cesar's body was cremated, and his ashes interred at Inglewood Park Cemetery, California.
At the time of his death, his net worth was estimated at over $5 million.