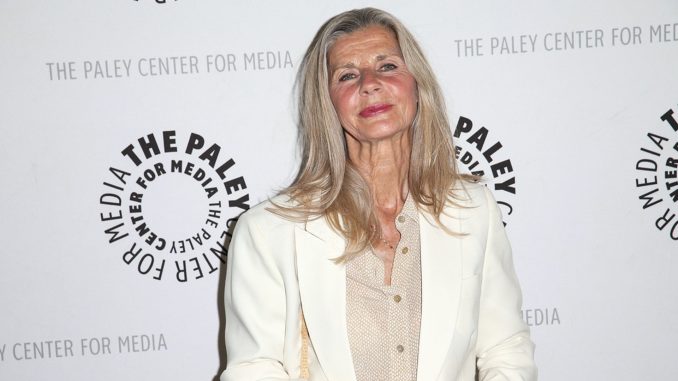 Who is Jan Smithers?
For her portrayal of Bailey Quarters in the TV sitcom "WKRP in Cincinnati" and the way she developed this character from an extremely shy young lady to a dependable career-minded woman, Jan Smithers certainly deserves to be remembered as one of the very talented television actresses.
Let us tell you more about this former actress, her career beginnings, her life, and what happened to her after she retired from acting.
Jan Smithers was a familiar face in the 1970s and '80s on shows like WKRP.See her on STARSKY & HUTCH — 7p ET on getTV What have you see her in?

Posted by getTV on Tuesday, June 22, 2021
Early life, family, and education
Born Karin Jan Smithers under the zodiac sign of Cancer on 3 July 1949, which makes her today aged 73 as of May 2023, she hails from Los Angeles, California USA, holds American nationality, and comes from a family of Caucasian descent. Jan was raised with three sisters north of Los Angeles, in the San Fernando Valley, by her parents whose names haven't been disclosed, but it's known that her father was a lawyer.
As a teenager, Jan was interviewed by a Newsweek reporter about the life of typical American teenagers, and was photographed riding on the back of a friend's motorcycle. That photo was the cover of the magazine and changed Jan's life. She was later featured in numerous commercials which led to her acting career.
When it comes to her educational background, Jan attended Taft High School of Arts, and upon matriculating in 1967, enrolled at the California Institute of the Arts, from which she graduated with a BA degree in 1971.
Acting career
Jan made her acting debut as Barbara in an episode of the 1973 series "Love Story". In the following year, she made her first big-screen appearance as Devola in "Where the Lilies Bloom", opposite Julie Gholson and Matthew Burril.
Later that year, Jan was seen in the drama "When the North Wind Blows", written and directed by Stewart Raffill and Mohy Quandour, which although had no nominations the audience rated it as one of the most favorite movies of all time.
In 1976, Jan guest-starred as Sharman Crane in an episode of the hit crime-drama series "Starsky and Hutch", followed by her role as Cathy Wakefield in the 1978 movie "Our Winning Season", also starring Dennis Quaid.
Later that year, Jan was cast to play her most notable role, as Bailey Quarters in the comedy series "WKRP in Cincinnati", which followed the misadventures of the staff at a radio station settled in Cincinnati, Ohio. She was seen in all 86 episodes, between 1978 and 1982, starring opposite Gary Sandy, Gordon Jump, and Loni Anderson. Her character was based on the real person, the wife of the show's creator, Hugh Wilson. The series had 16 award nominations and won two, including a Primetime Emmy Award for Outstanding Video Tape Editing for a Series.
In the early episodes of the series, Bailey Quarters is from Chicago, and her ambition was to become a broadcasting executive. However, being extremely shy, she kept to the side, but as the series goes on, her character gets more freedom in the station's news reporting, changes her hairstyle and appearance, and by the last season, has become an equal with her male co-workers.
The character of Bailey Quarters has been highlighted as an example of how '70s TV shows reflected changes in attitudes towards gender, and the role of women in society and the workplace.
Concurrently, Jan played Carol Clark in the 1980 TV movie "The Love Tapes", which followed the story of various clients who try to find the right person for them through videotaping date service, an hilarious comedy well-rated by the audience.
After her role in "WKRP in Cincinnati", Jan was seen guest-starring in series such as "The Fall Guy" (1983), "Legmen" (1984), and "Cover Up" (1985). Her last role was her portrayal of Lise in the 1987 movie "Mr. Nice Guy", starring opposite Mike MacDonald and Joe Silver in this comedy about a woman who is marrying a guy unaware that her father put out a contract to kill her future husband. Although the movie had no nominations, the audience loved it, citing it as 'pretty funny'.
Nothing like flipping through random channels to remind you that you had a teenage crush on Jan Smithers from "WKRP In Cincinnati". pic.twitter.com/uZPCbgcB3D

— Brian Stack (@BrianStack153) July 12, 2018
Love life and husband
During her short acting career, like many of her fellow actresses, Jan has been the subject of various rumors concerning her romantic life. However, Jan hasn't commented on these assumptions. It's known that from 1 December 1971 to October 1972, she was in a marriage with Kipp Whitman, also an actor, perhaps still known best for his role as Michael Garcia in the 1984 movie "Vultures".
In 1986, Jan married James Brolin, a two-time Golden Globe-awarded actor, producer, and director. He had numerous roles, and is perhaps still known best for his role as Peter McDermott in the series "Hotel", on the set of which Jan and James met. James was previously married to Jane Cameron Agee, with whom he has two children, Jess and Josh, who is also a famous actor.
When Jan married James, she became the stepmother to his children, and the two had a daughter together, Molly Elizabeth, born in 1987, and she's a producer. Her most notable work is on the movie "Men in Black 3".
Jan and James divorced in 1995, and although rumors were saying that it was because of James' relationship with the famed singer and actress, Barbra Streisand, Jan stated that this is false, since she and James separated long before he met Barbra.
After she retired from acting and divorced her second husband, Jan moved to Halifax, Nova Scotia, Canada, where she lived until 2014 when she returned to the US. As of May 2023, it seems that Jan is single, and lives in her residence in Ojai, California.
How rich is Jan Smithers? Net worth
This red-hair lady with piercing blue eyes was one of the rising TV stars, and many of her fans were disappointed by her decision to quit acting. However, thanks to her talent, Jan has earned a decent amount of wealth, and according to sources as of May 2023, her net worth has been estimated at over $6 million.