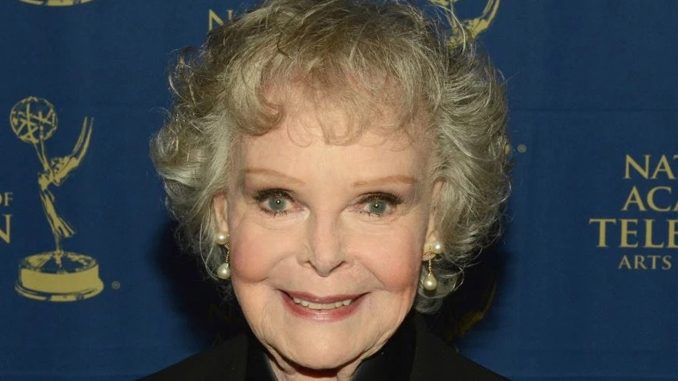 Who is June Lockhart?
One of the last surviving actors from the Golden Age of Hollywood, June Lockhart has over 175 acting credits to her name, but is probably still known best for her roles in the series "Lassie" and "Lost in Space". Movie lovers remember her as Lucille Ballard in the movie "Meet Me in St. Louis", among others, while the younger audience knows her as Mariah Ramirez in the popular sitcom "General Hospital".
One way or another, this versatile actress with her red hair and piercing blue eyes, couldn't go unnoticed. More about her remarkable life and career, her family, and how is she doing now, you'll find in this article.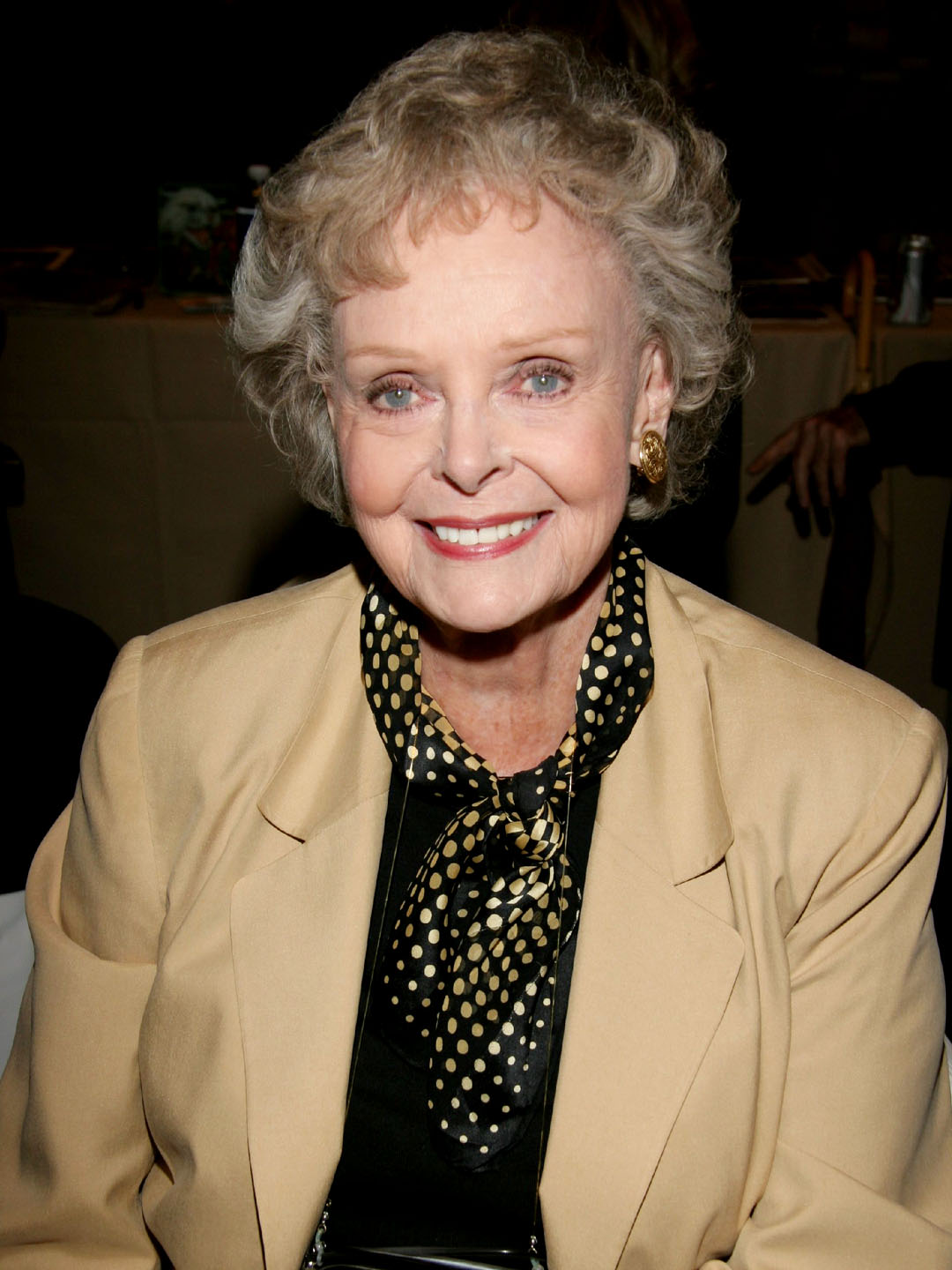 Early life, family, and education
Born June Kathleen Lockhart under the zodiac sign of Cancer on 25 June 1925, she will soon celebrate her 98th birthday. A native of New York City, USA, she holds American nationality and comes from a family of Canadian and English descent. Her father was the great character actor, Gene Lockhart, and her mother was famed actress, Kathleen Lockhart (nee Arthur). June is their only child.
Being raised by two actors, it isn't surprising that June followed in their footsteps, making her acting debut aged just eight playing Mimsey in a Metropolitan Opera production of "Peter Ibbetson", a play based on the novel of the same title by George du Maurier.
When it comes to her educational background, June attended Westlake School for Girls, in Beverly Hills, California, since the family moved there due to Gene's and Kathleen's success in the entertainment industry. Upon matriculating in 1943, June didn't go to college but pursued her acting career.
Acting career-beginnings
June had made her big-screen debut as Belinda Cratchit in the 1938 movie "A Christmas Carol", in which the lead roles were played by her parents. Two years later, June was cast to play Isabelle de Praslin in the romantic drama "All This, and Heaven Too", which was nominated for three Oscars (Best Cinematography, Black-and-White, Best Picture, and Best Actress in a Supporting Role – Barbara O'Neil).
In 1941, June was seen in "Adam Had Four Sons" and "Sergeant York", followed by her role as Stella Bainbridge in the comedy "Miss Annie Rooney", starring Shirley Temple. In the following years, June had support roles in movies such as "Forever and a Day" (1943) and "The White Cliffs of Dover" (1944).
Later that year, she was cast to play her most notable movie role, as Lucille Ballard in "Meet Me in St. Louis", starring Judy Garland, Mary Astor and Margaret O'Brien. This family comedy-drama followed the story of the Smith family who has to move from Saint Louis to New York City after Mr. Smith has been promoted. His four daughters aren't happy with this change, especially Esther, who had fallen in love with their neighbor.
The movie won seven awards and was nominated for six, including four Oscars (Best Music, Scoring of a Musical Picture, Best Writing, Screenplay, Best Cinematography, Color, and Best Music, Original Song).
June Lockhart, Judy Garland & Lucille Bremer in "Meet me in St. Louis" (1944)One of my favorite Garland movies❣

Posted by The Old Hollywood Glamour Geeks Society on Sunday, February 3, 2019
Notable movie roles
June's first lead role came in the 1945 movie "Son of Lassie", followed by her main role in the 1946 horror "She-Wolf of London", which was nominated for the Academy of Science Fiction, Fantasy & Horror Films, Saturn Award in 2017, as a part of "The Wolf Man: Complete Legacy Collection".
Another of June's notable roles in the late '40s was her portrayal of Barbara Carlin in the 1947 movie "Bury Me Dead", a mystery crime-drama. The movie follows the story of Barbara who attends her own funeral and when she returns home, she suspects that her husband, Rod, had tried to do away with her. She discovers that the lady buried under her name was Helen Lawrence and that her husband had an affair with her. Although it had no nominations, the film was one of the most popular mystery shows back in the day.
It would be hard to cover all of June's parts, so we will highlight some of her most notable, separated by a decade.
The late '50s and early '60s saw June mostly on television, however, she had some significant movie roles, such as Mrs Cargill in the 1957 drama "Time Limit". It's important to say that in 1960, June got her Star on the Walk of Fame (Motion Picture) at 6323 Hollywood Boulevard, and Star on the Walk of Fame (Television) at 6362 Hollywood Boulevard.
In the '70s, June was seen in several TV movies such as "But I Don't Want to Get Married!" (1970), "The Bait" (1973), "Who Is the Black Dahlia?" (1975), and "Curse of the Black Widow" (1977).
In the following year, June returned to the big screen as Mrs Taylor in the comedy "Just Tell Me You Love Me", followed by her role as Marge Lawrence in the 1982 movie "Deadly Games", a horror mystery written and directed by Scott Mansfield.
The early '80s saw June in numerous movies made for television, while in the '90s she landed the lead role in the crime thriller "Dead Women in Lingerie", also starring John Romo, which was poorly rated by the audience and critics.
just because 🙂 June Lockhart, Lost In Space… pic.twitter.com/l2nUtEfZ5y

— Classic Movie Hub (@ClassicMovieHub) June 25, 2020
In the 1998 action adventure "Lost in Space", based on the eponymous TV series, June had a supporting role as a Principal. The movie, starring Gary Oldman and Matt LeBlanc, had 17 award nominations and won three.
The early 2000s saw June in "The Thundering 8th" (2000), and her next significant movie role came in 2009 when she was cast to play Susanna Wesley in the biographic drama "Wesley", about the life of John Wesley, an English evangelist, cleric, and theologian, and his journey to the new colony of Georgia.
Three years later, June was seen as Hester in "Zombie Hamlet", followed by her role as Irene O'Connor in the 2016 movie "The Remake", also starring Robert Romanus and Sally Kellerman, which had 14 award nominations and five wins – this was June's most recent movie role.
Notable TV series roles
June made her first television appearance as Amy March in an episode of the series "The Ford Theatre Hour" in 1949. In the following years, she had numerous guest roles in shows such as "Robert Montgomery Presents" (1951), "Studio One" (1952), and "Have Gun – Will Travel" (1957), among many others.
From 1958 through 1964, June was seen playing one of her most notable TV series roles, as Ruth Martin in 208 episodes of the adventure drama "Lassie", which followed the story of the Martin family and their collie, Lassie; in 1959, June was nominated for the Primetime Emmy Award for Best Actress in a Leading Role (Continuing Character) in a Dramatic Series. Her co-stars were Lassie, Jon Provost and Hugh Reilly.
June was next cast to play Maureen Robinson in the family comedy "Lost in Space" – from 1965 through 1968, June was seen in all 84 episodes, starring opposite Guy Williams, Marta Kristen, Mark Goddard and Bill Mumy. The show had five award nominations, including two for Primetime Emmys, and won TV Land Award for Awesomest Robot.
In the following years, June portrayed Doctor Janet Craig in the series "Petticoat Junction", appearing in 46 episodes from 1968 to 1970. The show followed the story of the family staff of The Shady Rest Hotel, and the hilarious misadventures of them and their neighbors; it was nominated for the Photoplay Award – Favorite TV Program.
In the next decade, June mostly guest starred in an episode or two of numerous series, including "Marcus Welby, M. D." (1974), "Happy Days" (1975), and "Vega$" (1981), while from 1984 through 1998, she was seen as Mariah Ramirez in 40 episodes of the series "General Hospital". The show follows the personnel of a huge, bustling hospital in Port Charles, their families, enemies, and friends, as well as their own life-changing occurrences. This long-running sitcom began airing in 1963, and to date it's had 806 award nominations, and 315 wins.
The 2000s saw June guest-starring in "Las Vegas" (2004) and "Grey's Anatomy" (2006).
Most recently, she was heard as Alpha Control in an episode of the 2021 series "Lost in Space", which follows the Robinson family after the crash-landing on an alien planet, starring Maxwell Jenkins, Molly Parker and Toby Stephens.
Love life and relationships
Back in the '50s, June was one of the favorite Hollywood actresses, and it isn't surprising that she was the object of lust for many men, and so the subject of numerous rumors about her romantic life.
From 1951 to 1959, June was in a marriage with John F. Maloney, a physician. They had two daughters together, namely June Elizabeth and Anne, who is also an actress. According to sources, June filed for divorce, alleging that John drank too much and refused her appeals to seek professional help.
Soon afterwards, in 1959, June married John Lindsay, an architect – they divorced in 1970, and they didn't have children together.
June hasn't remarried since, and has kept her private life away from the public eye.
How is she doing today? Net worth
In one of her most recent interviews for The Daily Item in 2015, June said that she's happy for all the opportunities she had during her successful acting career, adding that now she enjoys her role as a grandmother. If you have wondered how wealthy June is, according to sources, as of May 2023, her net worth has been estimated at over $10 million.