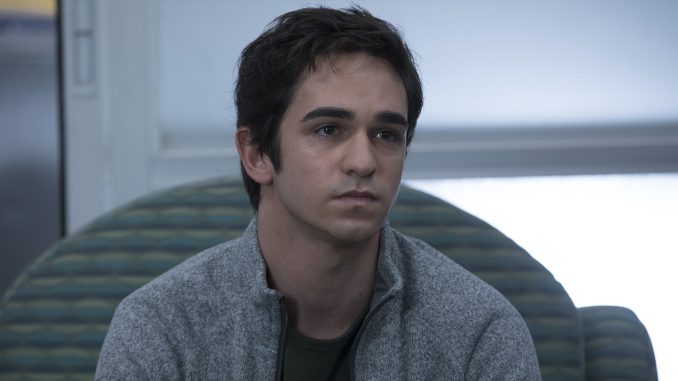 Who is Zachary Gordon?
Zachary Gordon is an American actor, probably most famous for his portrayal of Greg Heffley in the film adaptations of the "Diary of a Wimpy Kid" book series. He's also appeared in several other TV shows and films.
What is Zachary Gordon Doing Today?
In recent years, Zachary has been more focused on voice acting; his work includes voicing the character Tighnari from the HoYoverse's action-role-playing video game "Genshin Impact".
Furthermore, he is up to recording music, and recently released the single "Time Bomb". The song is a mixture of pop with rock guitars.
Zachary Gordon Wiki: Age, Childhood, and Education
Zachary Adam Gordon was born on 15 February 1998, in Oak Park, California, USA, of Jewish ancestry, the youngest son of Kenneth Gordon and his wife, Linda. He grew up in Southern California with two older brothers, attended Oak Park High School, and after matriculation, enrolled at Chapman University.
Career Beginnings
Zachary Gordon made his television debut in 2006 when he appeared as Richie in two episodes of the comedy series "All of Us". The show aired on UPN and later on The CW, and was created by Will Smith and Jada Pinkett Smith.
Gordon made multiple appearances in the popular CBS sitcom "How I Met Your Mother" in 2006 and 2009 – in Season 1 he played Stacy's son in the episode "Matchmaker", and in Season 4 Tyler Stinson (Grant), one of Ted's nephews, in the episodes "Three Days of Snow" and "The Stinsons".
He continued with minor roles in the following years, appearing in such films as "Georgia Rule", "National Treasure: Book of Secrets", and "Sex and Death 101", all in 2007, then "The Brothers Bloom" in 2009.
"Diary of a Wimpy Kid" Success
Zachary Gordon played the lead role of Greg Heffley in the film adaptations of the "Diary of a Wimpy Kid" children's book series by Jeff Kinney, which follow the daily struggles and humorous mishaps of middle schooler Greg as he navigates through school and adolescence.
In the first film, "Diary of a Wimpy Kid" (2010), Greg starts middle school with his best friend, Rowley Jefferson, and tries to become popular by any means necessary, including creating a haunted house and trying out for the wrestling team. Throughout the movie, he learns the importance of true friendship and being himself.
In the second film, "Diary of a Wimpy Kid: Rodrick Rules" (2011), Greg deals with his older brother Rodrick's constant teasing and pranks, while trying to impress his crush, Holly Hills. He also struggles with telling the truth, keeping secrets from his parents and best friend.
In the third film, "Diary of a Wimpy Kid: Dog Days" (2012), Greg faces the challenges of summer vacation, including a disastrous camping trip and an unfortunate job at a country club. He also tries to reconnect with his best friend after their friendship becomes strained.
Throughout the trilogy, Zachary's portrayal of Greg Heffley captured the character's humor, awkwardness, and relatability. The films were well-received by the public, which turned Zachary into a rising young star in Hollywood.
Other Projects
After the success of "Diary of a Wimpy Kid", Zachary became more focused on television and voice roles. He had a recurring role in the supernatural horror series "Dead of Summer" in 2016, while in 2017, he guest-starred in the medical drama series "The Good Doctor".
Furthermore, he was Tate Wilson in five episodes of the critically acclaimed series "Good Trouble" from 2019 to 2020.
This is not a conversation you want to walk in on. ______________________Here's a new SNEAK PEEK of Tonight's episode of Good Trouble. Don't miss it at 8/7c on @Freeform. 🤪 #goodtrouble #freeform #tate

Posted by Zachary Gordon on Tuesday, February 26, 2019
In 2020 he portrayed Emmett in the spin-off comedy film "American Pie Presents: Girls Rules", and in 2021 starred in the films "Violet", a drama starring Justin Theroux, Luke Bracey, and Olivia Munn, and "Dreamcatcher", a horror film directed by Jacob Johnson.
Voice Acti'Zachary Gordon is a talented actor who has made a name for himself not only in front of the camera, but also behind the microphone. Throughout his career, he has lent his voice to a variety of animated characters in films, TV shows, and video games. Gordon's first voice acting role was as Little Lopart in the popular children's series "Handy Manny" in 2008-2009. He went on to voice Young Bruce Wayne/Young Aqualad in three episodes of "Batman: The Brave and the Bold" in 2008 and 2010.
In 2009, Gordon voiced the character of Paws in "The Search for Santa Paws", a direct-to-DVD Christmas film. He also played the main role of Gil in the animated TV series "Bubble Guppies" in 2011, showcasing his ability to deliver engaging and memorable performances as the lead character.
Gordon's talent as a voice actor also earned him roles in the Star Wars franchise, where he voiced Mart Mattin and Imperial Technician #1 in three episodes of "Star Wars Rebels" from 2016 to 2018. He also voiced Hayner in the popular video game "Kingdom Hearts III" in 2019.
More recently, Gordon has continued to build his voice acting resume, lending his voice to various characters in video games such as "Mafia: Definitive Edition" (2020), among others.
Heyner from Kingdom Hearts 3 has the same voice actor as Greg Heflley from Diary of a Wimpy Kid Movie (2010)#KingdomHearts#DairyOfAWimpyKid

Voiced by Zachary Gordon pic.twitter.com/CnRrcy2IMW

— Same Voice Actor Daily (@Same_VoiceActor) April 13, 2023
Net Worth
According to authoritative sources, Zachary Gordon's net worth is estimated at $2 million as of mid-2023.
Personal Life, Dating, Girlfriend, Single
When it comes to his personal life, Zachary has been very secretive about it, and there is no reliable information on his endeavors. However, according to some sources, he dated Bailee Madison in 2013, and was then supposedly in a relationship with Sabrina Carpenter from 2013 to 2014. According to reports, he's now single and focused on his career.
Appearance and Body Measurements
Zachary Gordon has dark brown hair and hazel eyes. He stands at a height of 5ft 9ins (1.75m), while he weighs approximately 165lbs (75kgs), and his vital statistics are 40-14-33.
Facts and Trivia
In addition to acting, Zachary is a singer and a guitar player; he portrayed Greg Heffley only in the first three films. He has worked with several brands, including McDonald's, Union Bank of America and Home Depot among others.