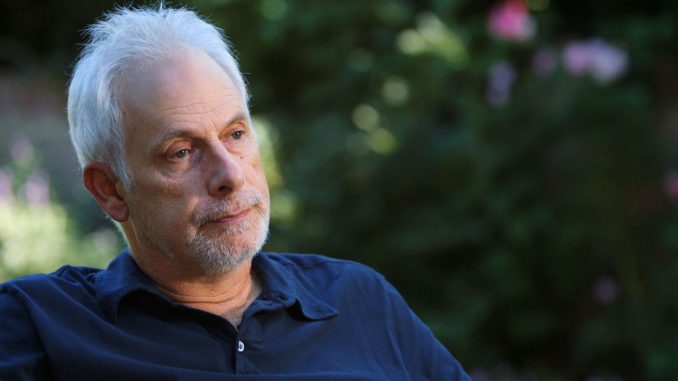 Who is Christopher Guest?
Christopher Guest is an American-British screenwriter, director, actor, comedian and musician, perhaps best known as Corky St. Clair in the film "Waiting for Guffman" (1996) and as Alan Barrows in the film "A Mighty Wind" (2003), among many other projects, he's created and acted in so far in his career.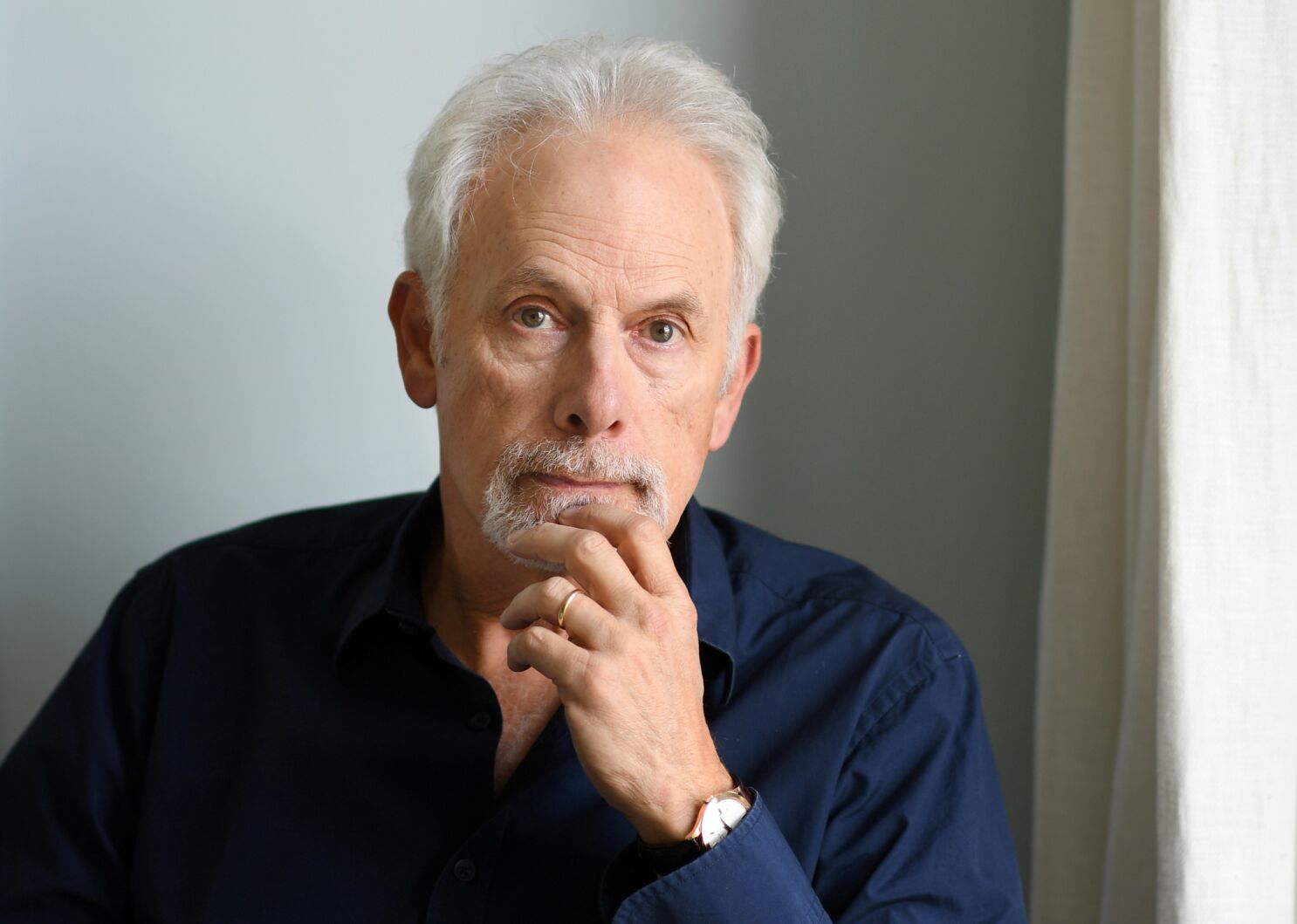 What is Christopher Guest Doing Now?
Christopher is still active in the industry, and is currently working on the sequel "Spinal Tap II", in which he will reprise the part of Nigel Tufnel.
Christopher Guest Wiki: Age, Childhood, and Education
Christopher Haden-Guest, 5th Baron Haden-Guest, was born on 5 February 1948, in New York City, USA. His father, Peter Haden-Guest, was a British United Nations diplomat who later became the 4th Baron Haden-Guest, while his mother, Jean Pauline Hindes, was a former vice president of casting at CBS. Guest's paternal grandfather, Leslie, Baron Haden-Guest, was a Labour Party politician who was a convert to Judaism. Guest's maternal grandparents were Jewish emigrants from Russia.
Guest's interests and talents were cultivated during his youth. He attended the High School of Music & Art in New York City, and studied classical music at the Stockbridge School in Interlaken, Massachusetts. There, he took up the mandolin, and became interested in country music. He played guitar with Arlo Guthrie, a fellow student at Stockbridge School, and later began performing with bluegrass bands until he took up rock 'n' roll.
Guest continued his education at Bard College for a year, before studying acting at New York University's Graduate Acting Program at the Tisch School of the Arts. He graduated in 1971, and soon afterwards began his career in the entertainment industry.
Career Beginnings
Christopher Guest began his career in theater, landing one of his earliest professional performances in Michael Weller's "Moonchildren", playing the role of Norman for the play's American premiere at the Arena Stage in Washington, DC, in November 1971. Guest continued with the production when it moved to Broadway in 1972.
1974- John Belushi, Chevy Chase and Christopher Guest perform in National Lampoon's "Lemmings" at Hoch Auditorium. pic.twitter.com/GcoUrL28rc

— KU History (@kuhistorytoday) February 28, 2014
Guest's early career was filled with minor roles in film and television, but it was his work in the comedy genre that brought him to stardom. Guest appeared in his first feature film, "The Hot Rock" in 1972, which starred Robert Redford and George Segal. Although Guest had a minor role as a uniformed police officer, it was his first big break into the film industry.
Two years later, Guest began making contributions to "The National Lampoon Radio Hour", both performing and writing comic characters and musical parodies. He also played a small role in the off-Broadway revue "National Lampoon's Lemmings", which starred Chevy Chase and John Belushi.
The same year, Guest appeared in his first major film role in "Death Wish", which starred Charles Bronson. The film was a commercial success, and Guest's performance as a police officer helped establish him as a character actor in the industry.
Rise to Stardom
In 1975, Guest began his long-standing relationship with "Saturday Night Live", appearing in a few sketches as a guest host and writer for the show. This eventually led to his most famous SNL character, Nigel Tufnel, the lead guitarist for the fictional band Spinal Tap.
The success of "This Is Spinal Tap" in 1984 helped launch Guest's career as a filmmaker. The movie was a mockumentary about a fictional British heavy metal band, and Guest co-wrote, co-starred, and co-directed the film with Rob Reiner. It was a critical and commercial success, and established Guest as a master of the mockumentary genre.
Guest landed a recurring role in the iconic TV series "All in the Family" in 1977, playing Michael's college buddy Jim in the episode "Mike and Gloria Meet", which was a flashback to their first blind date. This guest spot exposed him to a broader audience, and he started getting more substantial roles.
That same year, Guest played a supporting role in the made-for-TV movie "It Happened One Christmas", a gender-reversed retelling of the classic "It's a Wonderful Life". The film starred Marlo Thomas as Mary Bailey and Cloris Leachman as her guardian angel. Guest played Mary's brother Harry, and his character had a significant impact on the story's resolution. Although the film received mixed reviews, Guest's performance was praised by critics.
In 1979, Guest starred in the short-lived sitcom "The Last Word". The show revolves around a newsman who becomes the host of a talk show. Guest played the role of Dick, the show's producer, and was praised for his comedic timing and delivery. Although the show was canceled after only one season, Guest's performance was well-received, and helped establish himself as a comedic actor.
In 1986, Guest continued his success in the film industry, with his role as the sadistic dentist in "Little Shop of Horrors", a musical comedy horror film. The film was directed by Frank Oz and starred Rick Moranis, Ellen Greene and Steve Martin.
Continued Success
Guest's work in the late '80s and '90s cemented his status as a comedic star and a beloved figure in Hollywood. In 1987, he played the role of Count Rugen in the classic fairytale adventure film, "The Princess Bride", directed by Rob Reiner, in which he starred alongside Cary Elwes and Robin Wright. This movie remains a beloved classic among audiences of all ages, and Guest's performance as the sneering, scheming villain added to the film's appeal.
The following year, he starred in the crime-comedy "Sticky Fingers", which also featured Helen Slater and Melanie Mayron, followed by the satirical comedy "The Big Picture" (1989), which he co-wrote with Michael McKean. The film follows the journey of a young film student who gets his big break in Hollywood but quickly learns that the movie industry is not all it's cracked up to be.
Guest's work in the 90s continued to showcase his talent for improvisational comedy, and his ability to create quirky and memorable characters. In 1996, he wrote, directed, and starred in "Waiting for Guffman", a mockumentary that follows the efforts of a small town to stage a musical production. This movie featured a stellar ensemble cast, including Eugene Levy, Catherine O'Hara and Parker Posey, and is widely regarded as one of the best examples of the mockumentary genre.
In 1998, Guest co-starred with Chris Farley in "Almost Heroes", a comedy that follows the adventures of two bumbling explorers trying to beat Lewis and Clark to the Pacific Ocean. While the film didn't perform well at the box office, it remains a cult favorite among fans of both Guest and Farley.
Best in Show[Streaming Again]Master mockumentarian Christopher Guest turns his cameras on the neurotic contestants…

Posted by New On Netflix USA on Saturday, July 1, 2017
The 2000s and Later Work
Christopher Guest's career continued to soar in the 2000s, with his involvement in several hit movies and TV shows. In 2000, he directed and starred in the mockumentary film "Best in Show", which follows the lives of various owners and handlers as they prepare their dogs for a national dog show. The film was a critical and commercial success, and further established Guest's reputation as a master of the mockumentary genre.
He followed up with another successful mockumentary, "A Mighty Wind" in 2003. The film revolves around the reunion of a fictional folk music group, and features an ensemble cast that includes many of Guest's frequent collaborators.
Guest also starred in "For Your Consideration", a 2006 comedy he also wrote and directed.
He returned to voice acting in 2007, lending his voice to the character of Nigel in the popular children's animated series "SpongeBob SquarePants".
He then starred in the science-fiction comedy "Night at the Museum: Battle of the Smithsonian" in 2009, alongside Ben Stiller and Robin Williams. Guest also appeared in the Ricky Gervais comedy "The Invention of Lying" the same year.
2010s
As the new decade began, Christopher's level of activity in the industry decreased, resulting in only a few credited projects to his name. He directed the film "Mascots" (2016), and in 2020 he reprised the role of Count Tyrone Rugen in the film "Princess Bride Reunion".
Net Worth
According to authoritative sources, Christopher Guest's net worth is estimated at $60 million, as of mid-2023.
Personal Life, Marriage, Wife, Children
Christopher Guest has been married to actress Jamie Lee Curtis since 1984. The couple has adopted two children, Annie born in 1986, and Ruby in 1996.
Appearance and Body Measurements
Christopher Guest has grey hair and brown eyes. He stands at a height of 5ft 11ins (1.8m), while he weighs approximately 150 lbs (69kgs). His vital statistics are 43-32-18.