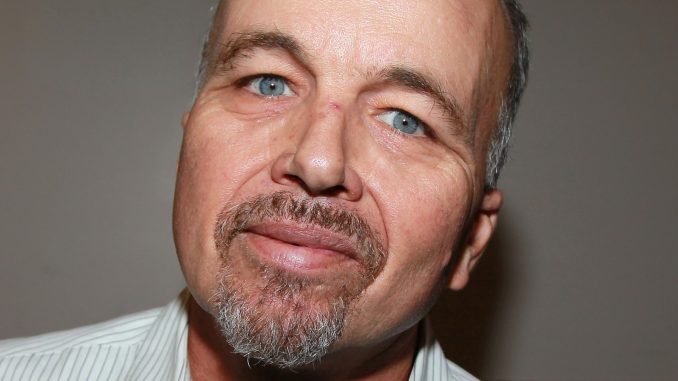 Who is Clint Howard?
An actor with over 250 acting credits to his name, Clint Howard began his career when he was just two years old. He's probably known best for his roles in the movies such as "Tango & Cash", "Far and Away", and "Apollo 13", while TV series lovers will recognize him as Stanley in "The Baileys of Balboa", which follows the story of a beachcombing family and their daily adventures.
Clint's trademark is his unique appearance, which perhaps brought him an opportunity to play numerous funky characters. He's also a singer and performs with his band called The Kempsters, while one of his hobbies is making custom snow globes. More about his career, his life, and what he's up to, you'll find out by reading this paper.
Early life, family, and education
Born Clinton Engle Howard under the zodiac sign of Taurus on 20 April 1959, he recently celebrated his 64th birthday. He's a native of Burbank, California USA, holds American nationality, and comes from a family of Dutch, German, English, Scottish and Irish descent. Clint was raised by his parents, Jean Speagle and Rance Howard, both successful film and television actors, alongside his elder brother, Ron.
Ron is a renowned filmmaker, who also began his career in the entertainment industry as a child actor, gaining international fame as Opie Taylor in "The Andy Griffith Show". He's five years older than Clint, born on 1 March 1954. Growing up, Ron landed the role of Richie Cunningham in the series "Happy Days", and then focused on producing and directing. Some of his most notable works are movies such as "Night Shift", "Willow", and "The Paper", among many others.
When it comes to Clint, he was into acting from an early age, and he loved it, besides which he loved playing golf. He also played baseball and had an interest in photography, so he volunteered as a correspondent/photographer for his high school's newspapers.
Speaking of high school, he attended John Burroughs High School in his hometown, and upon matriculating in 1977, Clint didn't go to college but pursued his acting career.
Acting career-beginnings
Clint made his acting debut as Leon in "The Andy Griffith Show", starring his brother Ron. Clint made an appearance in five episodes from 1962 through 1964, playing a toddler in a cowboy outfit who silently offered people a bite of his sandwich.
Clint followed with his role as Stanley in "The Baileys of Balboa". During 1964 and 1965, he was seen in 26 episodes of this comedy, also starring Paul Ford, Sterling Holloway and John Dehner, which although having no nominations, was a favorite family series.
Clint made his big screen debut as Jo-Hi Quince in the 1966 western drama "An Eye for an Eye", followed by his role as Mark Wedloe in the 1967 family drama "Gentle Giant" based on the novel "Gentle Ben" by Walt Morey. Clint reprised his role as Mark Wedloe in the series based on this movie, entitled "Gentle Ben", which aired between 1967 and 1969, starring in 56 episodes opposite Beth Brickell and Dennis Weaver. The series followed the adventures of Tom, his wife Ellen, their son Mark, and Mark's tame bear, Ben.
In the following years, Clint was seen in several short movies, concurrently guest-starring in numerous series, while the late '70s and the early '80s saw him playing support roles in movies such as "I Never Promised You a Rose Garden" (1977) and "Evilspeak" (1981).
Most notable movie roles
As mentioned, Clint had numerous movie appearances, so we'll mention some of his most notable, such as his role as Jefferey in the 1982 comedy "Night Shift", directed by his brother Ron. The movie followed the story of a kind mortician assigned to the night shift, and his new co-worker, along with a prostitute neighbor, persuades him to run a prostitution ring out of the morgue. Clint co-starred with Shelley Long, Henry Winkler, and Michael Keaton, and this hilarious comedy received great critiques.
Worth mention is Clint's role as Slinky in the 1989 action comedy "Tango & Cash", starring Sylvester Stallone and Kurt Russell, followed by his role as Flynn in another movie written and directed by his brother Ron, entitled "Far and Away" (1992), in which Clint co-starred with Tom Cruise and Nicole Kidman.
The '90s saw Clint in numerous movies written and directed by his brother Ron, including "The Paper" (1994), which was nominated for the Best Music, Original Song Oscar. Clint portrayed Sy Liebergot in the 1995 movie "Apollo 13", starring Tom Hanks, Kevin Bacon and Bill Paxton, which had 59 award nominations and won 29, including two Oscars for Best Sound, and Best Film Editing.
In the early 2000s, Clint was seen in "How the Grinch Stole Christmas" (2000), "Girl Fever" (2002), "Searching for Haizman" (2003), and "Church Ball" (2006), among many others.
Trailer

Tragedy runs through our blood. Get #SandCastles on Digital HD today! http://bit.ly/SandCastlesDigitalHD

Posted by Sand Castles on Wednesday, January 20, 2016
In the following years, Clint had numerous support roles, mostly in comedies and horrors, which didn't gain much success. In 2014, Clint was cast to play Todd Carlson in the thriller crime-drama "Sand Castles", which followed the story of a young man Noah, whose sister mysteriously returns home after a decade of being kidnapped and held captive. The movie had 26 award nominations in total, winning 13, and Clint was nominated for the Milano International Film Festival Award for Best Supporting Actor.
Clint followed with his role as The Taxidermist in the 2015 comedy horror "The Funhouse Massacre", which earned him a nomination for the Horrorhound Film Festival Award for Best Actor.
He was next cast to play Ralakili in the 2018 science-fiction movie "Solo: A Star Wars Story", which was nominated for the Oscar for Best Achievement in Visual Effects, followed by his roles in "Grand-Daddy Day Care" (2019), "Deported" (2020), "Hide and Bleed" (2021), and "The Old Way" in 2023.
For those who have wondered what's new, Clint just finished the filming of the movie entitled "Music on the Bones at the Whiskey", in which he plays the lead role. The film is currently in development and is set to be released soon.
Most notable TV series roles
Besides the aforementioned TV series roles, at the beginning of his acting career, Clint focused more on his movie roles, although occasionally he would make some guest appearances in hit series such as "Santa Barbara" (1987), "Hunter" (1990), "Seinfeld" (1992), and "Star Trek: Deep Space Nine" (1995), among others.
The 2000s saw him as Creepy Rodney in two episodes of the series "My Name is Earl" (2006-2008). Most recently, during 2016 and 2017, Clint was seen as Crazy Dave in five episodes of the comedy series "Still the King", starring Billy Ray Cyrus. He followed with his role as Schmitz in an episode of the 2022 TV mini-series "Pam & Tommy", a biographic drama based on the true love story of Pamela Anderson and Tommy Lee.
Love life and wife
Clint, like many fellow actors, has been the subject of various rumors and speculations about his love life and also his sexual orientation. He's been married three times, and Clint's first wife was his, at the time, long-term girlfriend, Ann Marie Lynch; they married in 1988 but divorced that same year.
In 1995, Clint married Melanie Sorich, and they divorced in 2017. The couple didn't have children together.
Three years later, Clint married his third wife, Kat C. Howard. The wedding ceremony was private and held at The Little Church of the West, in Las Vegas, Nevada. Clint is stepfather to Kat's daughter, whose name and age haven't been revealed.
How rich is Clint Howard? His net worth
Many critics believe that Clint failed to reach the heights in Hollywood, mainly because of his looks, which many consider far from seductive and handsome. However, that didn't stop him from making his mark in the entertainment industry thanks to his talent, but also his look, which if nothing else, is distinctive.
According to sources, as of June 2023, Clint's net worth has been estimated at over $4 million.