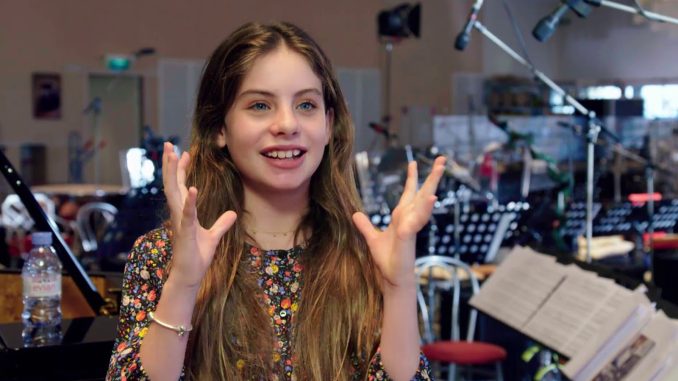 Ten-year-old Emanne Beasha won the hearts of thousands as she sang "Nessun Dorma," one of opera's most popular tenor arias, during her audition in NBC's "America's Got Talent" for its Season 14 run in 2019. She might have placed ninth in the finale, but the classically-trained singer, who was "Arabs Got Talent" fifth season winner when she was eight, never failed to amaze her audience, song after song. Those who followed her journey in the Got Talent franchise wondered what became of her.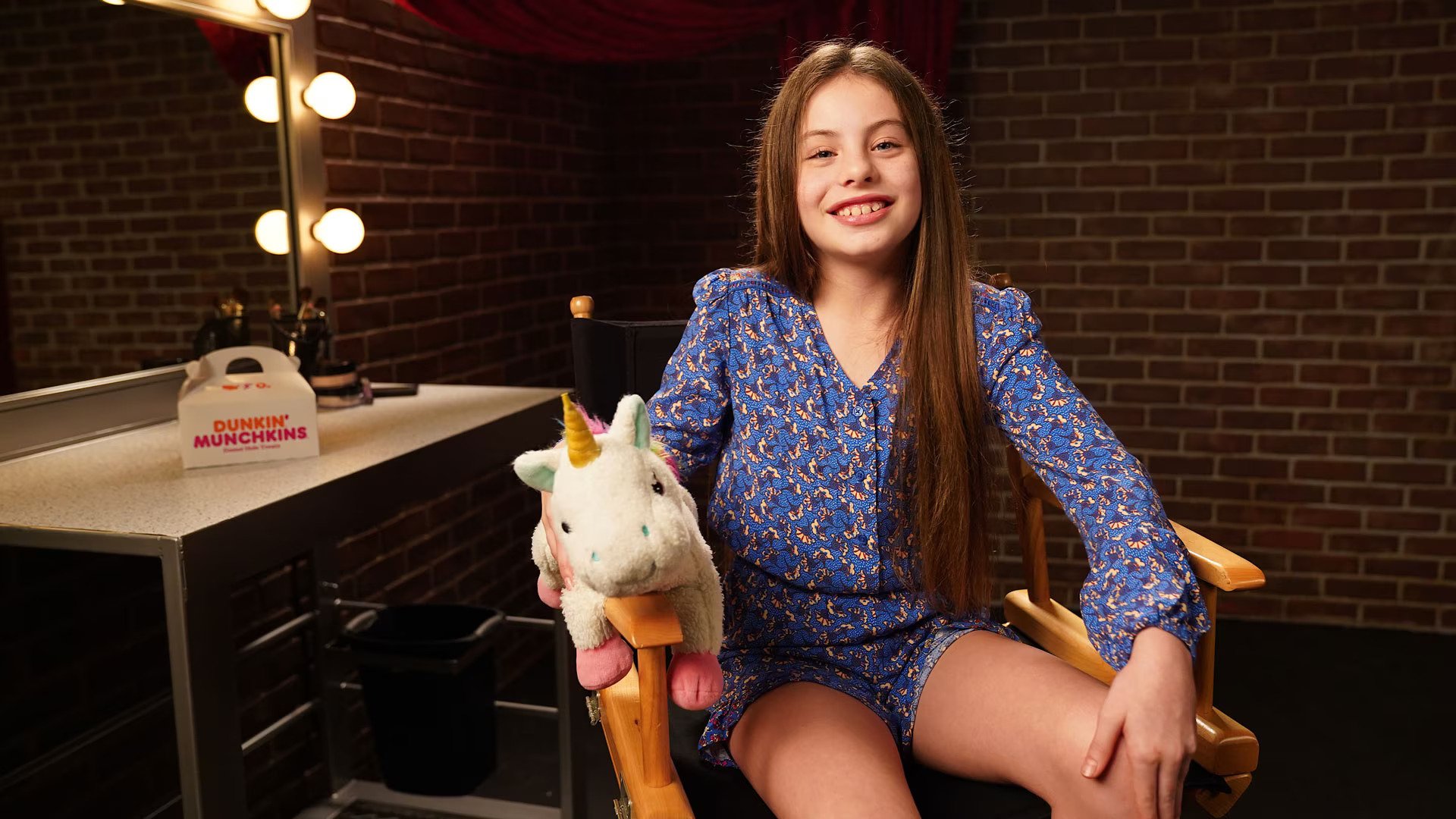 Meet Emanne Beasha
Emanne Beasha was born on 18 September 2008, in Amman, the capital city of Jordan, to an American mother, Megan Beasha, and a Jordanian father of Circassian descent, Yanal Beasha. Her dad owned the ice cream factory Primo Gelato, the leading manufacturer and supplier of premium quality Italian ice cream across the United Arab Emirates, Somalia and Bahrain. Her mother home-schooled all three children Yahia, Emanne and Adam. It was only when the eldest, Yahia, reached high school age that he attended a regular school, and the youngest went as well. Megan revealed that this decision was just so that she could focus more on Emanne. as she admitted to struggling to balance everything, especially since her daughter was forging a career at an early age.
Homeschooling worked well for Emanne as she traveled around the globe for her commitments as she could keep up with her studies. She tried to practice during weekdays for at least three hours a day, depending on how she felt or what her goals were. After big performances, she would go on a break so as not to stress her voice; her mom was her first vocal coach.
Before having a manager, it was her parents who arranged everything for her. Her dad managed her social media accounts – she wasn't allowed access to any of them, for her protection against haters; she didn't even watch her performances. Megan explained that Yanal wouldn't let himself be bothered by what was being said by haters online. More importantly, he didn't let it affect how they handled Emanne's career path.
At home, the siblings have a normal relationship despite Emanne being in the spotlight. Megan said that as a parent, she was fortunate that there was no jealousy or competitiveness between her kids.
How it all began
The family moved to North Port, Florida, USA. Her parents said that they didn't set out to let Emanne join competitions to showcase her talent; it just happened naturally, as one opportunity led to another. Emanne could sing "Twinkle, Twinkle Little Star" at age two, but her first time singing in front of a crowd was when she was five, during a talent show at a gathering for homeschoolers. She sang Adele's "Rolling in The Deep" and that was when they realized that she liked singing.
Love 💖 you all…thank you for the votes on #agt and the wonderful comments..they are very humbling… Thank you thank you thank you.. #agtfinale

Posted by Emanne Beasha on Tuesday, September 17, 2019
After that, she got to sing more on stage in Sarasota, Florida. Her mom's uncle was playing in a band, and during breaks, he would let Emanne have the mic and she would belt out songs she liked, a capella. It was something Megan encouraged, to build up her daughter's confidence in life. She knew that in being home-schooled, there weren't a lot of opportunities for Emanne to be in front of people to speak or sing, so she wanted her to have that experience as much as possible. At age six in January 2015, she performed "Fly Me to the Moon" by Frank Sinatra for Kidzania Dubai Superstars but didn't pass the audition. Emanne was seven when she sang the national anthem to an audience of 10,000 during a Tampa Bay Rays baseball game in Port Charlotte in March 2016.
Some people were concerned about parents 'obsessing' over the career of their child at a young age, but Megan had said that their main goal was to let Emanne perform on stage, as this was what she enjoyed doing the most, without any pressure.
How she got into opera
Emanne's mom loved listening to the opera, so it was something Emanne would often hear at home. One day, Megan requested that her daughter sing for her birthday – Emanne learned the chorus first, and her mom felt that she was really good at it, so she proceeded to learn the whole song, jokingly saying that she learned opera from YouTube. Her greatest musical influence would be Maria Callas, a world-renowned opera singer hailed as 'La Divina' ('The Divine One'). She found her voice to be amazing and just really fell in love with her. When Emanne first started to sing in Italian, she only understood the meaning of the song and some of the words; she had since been learning the language.
"Arabs Got Talent"
Eight-year-old Emanne became a source of pride for Jordan and the Arab World, as she became not just the youngest but also the first-ever Jordanian to win the fifth season of "Arabs Got Talent." Perhaps this wasn't a surprise at all, as she wowed the crowd during her audition with her rendition of the soprano aria "O Mio Babbino Caro," by Giacomo Puccini, and they gave her a standing ovation. The judges were impressed as well – Judge Najwa Karam, a Lebanese multi-platinum singer-songwriter, was teary-eyed as she watched young Emanne on stage and said, 'There's a purity in her performance.' Judge Ahmad Hilmi, an Egyptian actor and movie producer, gave her the "Golden Buzzer," advancing her to the semi-final round. She sang "Con te partirò" by Andrea Bocelli during the finale, and took home prize money of $53,327 or 200,000 Saudi riyals, as well as an all-inclusive trip to Kuala Lumpur, Malaysia.
Emanne with the Royals
Her Majesty Queen Rania of Jordan congratulated her via Twitter, and Emanne along with her family had an audience with King Abdullah II of the Hashemite Kingdom of Jordan. She received the Medal of Merit (Gold) from His Majesty on Jordan Independence Day Celebration in 2017, held at the Raghadan Palace in Amman, and sang at the Hope Gala by King Hussein Cancer Foundation upon the invitation of Princess Ghida Talal. In 2018, she performed "The Prayer" during a ceremony in which His Majesty was awarded the Templeton Prize at the National Cathedral in Washington DC.
"Little Big Shots"
The American audience first heard of Emanne through "Little Big Shots." It seemed that someone from the variety show saw her on "Arabs Got Talent" and reached out to her family. Next thing she knew, she was being interviewed by the host, Steve Harvey, and then performing "O Mio Babbino Caro." She was nine then. Steve shared with the audience how her grandmother believed that Emanne was going to be a singer, because she was a loud baby. Emanne said that singing the opera made her feel the best ever. 'When the music starts and the first moment I open my mouth, it makes me feel like I'm in the song.'
Emanne Beashe journey in "America's Got Talent"
During her on-air audition, she gave a moving rendition of "Nessun Dorma" (Let no one sleep), the final act in Puccini's "Turandot," popularized by Luciano Pavarotti outside of the opera – all judges voted "Yes." Julianne Hough couldn't fathom how such a voice could come out of that little body, and was completely mesmerized by her. Simon Cowell said that she was absolutely fantastic. Gabrielle Union said that she's a star.
Guest judge Jay Leno gave her the Golden Buzzer
During the Judges Cuts in which seven out of 18 acts would move on to the quarterfinals, Emanne sang Lucio Dalla's "Caruso" with Jay Leno serving as a guest judge. He was certainly blown away by her performance, saying that he felt like he witnessed something special, and gave her the Golden Buzzer. Judge Howie Mandel told her that her confidence shone through and that made all the difference. Simon said that her voice wasn't something one had trained to get; hers was 'genuinely a gift.'
Emanne said that it was a magical moment for her, and that she had to ask herself if she was dreaming. She couldn't contain her happiness as she twirled and jumped for joy with arms outstretched. When Emanne got off stage, they gave her a box, and she grabbed some of the gold confetti and shoved it inside as a souvenir.
Quarterfinal and semifinal rounds
Emanne's quarter-final performance of "Ebben? Ne andro lontana" from the opera "La Wally" garnered her enough votes to advance to the semi-finals. Singing the Italian version of Bryan Adam's "Everything I Do, I Do It For You" was her happiest performance. She remembered smiling and feeling good about it. She learned about the song five days before she had to perform it, so it was a week of practicing, because it was the first time she'd heard it. Their biggest worry was that she would forget the words, but she pulled it off. She might have received fewer online votes than stand-up comic Ryan Niemiller, but she still advanced to the finals, as three out of four judges voted for her in Judges Choice.
Emanne placed ninth in the finals
Before her performance in the finals, she said, 'Tonight is the biggest performance of my life. My dreams are so close to coming true, and I'm gonna give it everything I got.' She sang her all-time favorite song, "La mamma morta," a soprano aria from the opera Andrea Chénier by Umberto Giordano. As always, the judges along with the audience gave her a standing ovation. Simon said that he'd never heard the song before but it didn't matter, as she had an incredible voice.
For her second performance, she was accompanied by Lang Lang, a classical pianist, as she sang "Con te partirò." It was revealed in an interview later on that Emanne met him on the day she was about to perform, and only found out about the song she was supposed to sing rather late as well. The song was familiar as it was something she performed when she was seven for her mom's birthday, but it had a new arrangement done by Lang Lang. During her final act, she was a little bit sick so she didn't really remember much of what happened. Emanne was again accompanied by Lang Lang as she sang Andrea Bocelli's "Time to Say Goodbye" for the finale.
She placed ninth when the results were announced. Interestingly, her mom revealed that everyone backstage knew that Kody Lee, the blind autistic singer, would win the finals because he was a phenomenal artist and person.
All throughout her "America's Got Talent" stint, Emanne was like the show's cheerleader. Her mom recalled that out of all the participants in the competition, Emanne was the most comfortable, as she would go around telling those who were tense and anxious that they did great during rehearsals. She only felt a bit nervous just a minute before she went on stage, as she would suddenly ask what was her first line or first word. After every performance, she had to have her vanilla frosting, as some sort of reward.
What happened to Emanne Beashe?
Aside from singing, she indulges other interests such as learning how to surf, play tennis, and ride horses. She watches Korean dramas on Netflix, and enjoys listening to BTS, as she's a big fan of the Korean idol group. That said, her participation in "America's Got Talent" opened a lot of opportunities for her, as more people became aware of how gifted she was, singing opera at a young age.
Hello from #SanFrancisco 👋 pic.twitter.com/WsR0kLmR8q

— Emanne Beasha (@EmanneBeasha) December 20, 2019
Release an EP and singles
Emanne announced in October 2019 that she'd joined the roster of talents at United Talent Agency and was excited to begin working. She signed with Decca Records US, home to Andrea Bocelli, Lang Lang, and Idina Menzel. Just in time for the holidays in 2019, she released a cover of Christmas songs in "A Christmas Wish" EP, available on streaming platforms. In the latter part of 2021, she released two singles online, "Parla Piu Piano" and "IL Dolce Suono,"
First U.S. tour with Maestro André Rieu
André Rieu, dubbed the "Maestro of the Masses," invited Emanne to join him and the Johann Strauss Orchestra for nine shows in their US tour in March 2020; she said that she was humbled and honored to perform with them. The first time Andre heard Emanne sing brought tears to his eyes, because he found her voice to be so beautiful. He said that she was an exceptional talent and believed that she would move the hearts of his audience in the same way that she moved his. The concerts kicked off at the Amalie Arena in Tampa, Florida, and Emanne said that it was an absolutely amazing experience for her. Unfortunately, Covid-19 struck, and the rest of the tour dates were canceled.
Global Child Prodigy Awardee in 2020
The Global Child Prodigy Awards is the first and perhaps the only initiative for a unified platform to recognize children with exemplary talent, in 30 different categories from over 45 countries. Emanne was one of the children who made it onto the list in 2020 for her outstanding achievement and contribution to singing.
First youth ambassador of Feed the Children
It was announced in July 2020 that Emanne had become the first-ever youth ambassador of the anti-hunger organization called Feed the Children. When she found out about this organization, she knew she had to help them, saying, 'Kids shouldn't have to go to bed hungry. I believe that if I can share the story of hunger others will want to help kids get what they need to grow healthy and strong.'
Proud of her Circassian heritage
Emanne was of Circassian descent on her father's side – Circassian or Cherkassian came from the Caucasus Mountains. After 100 years of defending their homeland from the Russian invaders, more than 90% were killed or forced into exile. The atrocities done to their nation were regarded as the worst genocide in modern history.
In July 2018, Emanne performed "The Great Circassian Exodus" during the Jerash Festival in Amman, along with dancers from the International Circassian Cultural Academy. She also joined the North Soul Troupe, a band that was keeping their homeland's tradition and music alive, in a project to commemorate the Circassian Genocide that occurred on 21 May 1864. In 2021, she sang "Istambelaqwa," which brought to life their story, and was accompanied by the band.
There is not much recent news about her. On her YouTube channel, the last video was uploaded in July 2020; she sang a cover of Madison Beer's "Reckless." Her last Instagram and Facebook posts were in January 2021, as she posted a photo of her performance at the Martin Luther King Commemorative Service in Atlanta.
There were videos and photos of her recent activities uploaded on perhaps a fan's YouTube channel. It seemed that she was busy with school, and active in sports, playing tennis and soccer, and running in a cross-country race. She didn't abandon her first love, however, as she continued singing. Emanne was a special guest of the Charlotte County Concert Band in a concert called "Passport to the World" on 21 April 2023. She also joined the North Port Band in a concert entitled "Pop Goes the Band" on the 23rd, in which she had solo performances and a duet with Isaac James, a tenor and classical pianist. Certainly, her talent is unlikely to be lost!