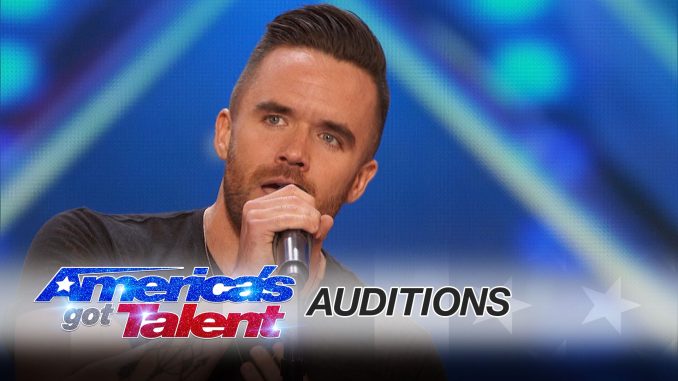 Brian Justin Crum is an American singer and actor, who rose to prominence through the hit reality television talent competition series, "America's Got Talent", Often referred to as "AGT". He had already been touring with Broadway companies across the country in his teens, but it was his audition with the talent show that changed his life. Most of his performance videos went viral, as he captured the interest and admiration of viewers. While he didn't win the grand prize since he placed fourth during the finals round, his exposure in the reality show jump-started his career as a pop singer.
After a dozen years away, @BrianJustinCrum is finally coming back to NYC!! 😍 https://t.co/6ytIy0SviZ

— Nicole Wright (@Nicole_M_Wright) April 1, 2023
Get to know more about Brian Justin Crum
Successful artists would often say that musical talent wasn't enough to achieve success, and Brian Justin Crum could attest to this, as he already had experience performing on stage in Broadway musicals, but he still needed to compete in a televised talent competition because he wanted to become a more popular singer.
His early years and family
Brian Justin Crum was born on 28 May 1988, in San Diego, California. He had a tough time growing up, because he was bullied as a kid for being overweight. The bullying became worse when he came out as gay when he was in elementary school; he would walk in the hallway and other students would whisper behind his back. From middle school to high school, there would be people who would call him faggot. He had been singing all his life as he was gifted with a great vocal range, and it gave him so much happiness. However, even that dream of being a singer was made fun of by some cruel people around him. It was his mother who made sure that he had someone he could lean on during those difficult moments in his life – Brian said that she was his rock. There was no mention of his father being part of his life.
Moved to Oregon
To have a fresh start, Brian begged his mother to allow him to move to Oregon after high school, and live with his Aunt and Uncle. He had two sisters whom his mother needed to take care of, and so even with a heavy heart, she granted his request because she knew how important it was for Brian to regain self-worth and confidence. Brian said that there would be times when he would believe what the other kids had been saying about him, such as being worthless and that he had no future, but his mom was unwavering in her support and belief in him. He knew that the move was harder for her than it was for him, so he considered it as a gift his mother bestowed on him, and that even as an adult, he appreciated what his mother did for him. His mother shared that she used to pray on her knees, begging that her son's life would be better.
Brian Justin Crum went to Broadway
With his mother's continued prayers and support, Brian auditioned for one of the major roles in the Broadway musical entitled "Addams Family", and was accepted. While he wasn't part of the original cast who performed on Broadway in 2010, he was included in the national tour, which started in September 2011 at Mahalia Jackson Theater in New Orleans, Louisiana, portraying the role of Lucas Beineke, Wednesday Addam's boyfriend.
Brian was slowly getting his name known in the industry, and when another Broadway musical called "We Will Rock You" was looking for actors in 2013 for its North American Tour, he auditioned for the main role and got it, playing Galileo in several major cities in the US as well as in Canada and Mexico.
His "America's Got Talent" journey
While he had some experience in Broadway musicals, he had a long way to go before he achieved his goal. When he auditioned for "America's Got Talent," Brian was still a struggling artist. He was working as a driver for a car service, and depended on it to pay his bills. Competing in the reality talent competition series was his chance to share with the world what he could do.
"America's Got Talent," a brief background
After the popular TV personality and music executive, Simon Cowell, launched the successful TV series "X-Factor" in 2004, he had another concept for a reality-TV series that welcomed all kinds of talents, instead of solely focusing on discovering singers. Initially, the British version was supposed to be the first to debut on TV, but due to unforeseen differences with their choice of host, it was temporarily shelved. Simon knew that he had to ensure that the American version would push through, as he didn't want anyone producing a similar concept. In 2006, "America's Got Talent," premiered on NBC with Regis Philbin as the host, and the panel of judges consisted of Piers Morgan, Brandy Norwood and David Hasselhoff. The first season was a success and NBC ordered more seasons to air. This 2023 will be the show's 18th season; over the years, it's had different sets of judges, and hosts.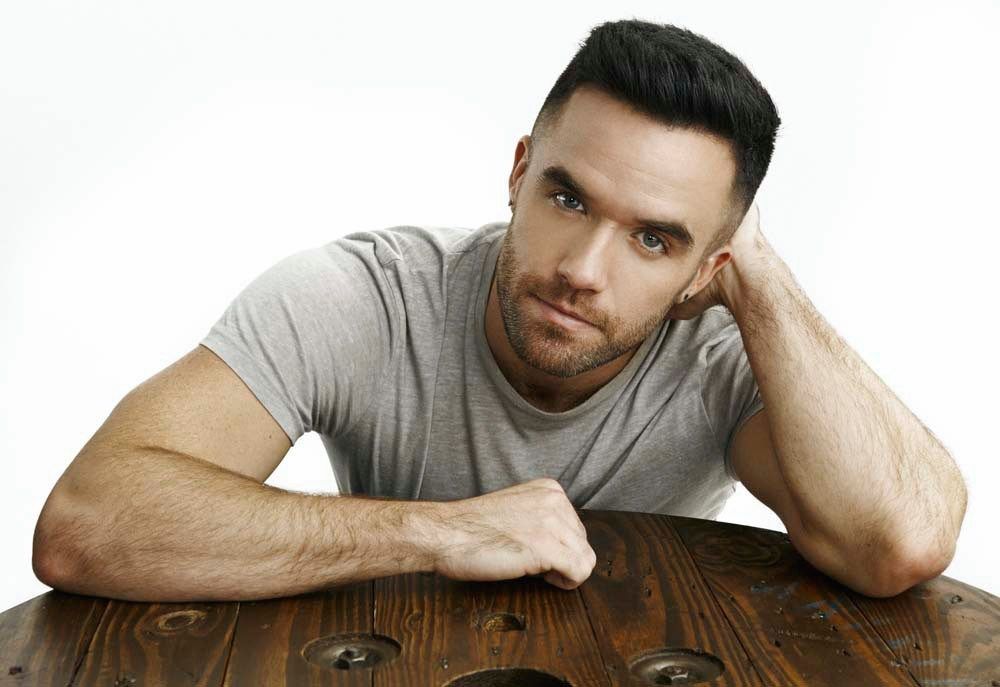 Audition Round – "Somebody to Love"
Just like many hopefuls that day, Brian Justin Crum struggled to make it happen, and so during his audition, he let it all out by singing "Somebody To Love." His song choice was originally sung by Queen, and meant that it would need someone with an incredible vocal range. The band's lead singer, Freddie Mercury, had a four-octave range that he maintained throughout his career, and Brian didn't disappoint as he brought everyone to their feet, including the judges – his performance was met with thunderous applause along with a standing ovation. Howie Mendel said, 'I think tonight you found everybody to love you.' Heidi Klum quipped, 'I just love that you showed all those people who bullied you. Good for you.' Simon Cowell commented that it was probably one of the biggest performances that Brian had ever given in his life and told him, 'This is why this show exists. To give people like you, who have a huge talent, an opportunity.' He moved on to the next round.
Judge Cuts Round – "Creep"
By the 10th season of "AGT," the production had changed the format, and the second round was called Judge Cuts – the show invited a special guest judge to help them sort out the participants who would be selected to proceed to the Live Rounds. It was also in this round that the resident judges could stop any performance they deemed unworthy to continue, while the guest judge was allowed to use a Golden Buzzer to have a certain performer go directly to the semi-finals round.
Looking back on his teenage years, Brian shared that just like many kids, he never thought that there was life after high school, especially as a bullied kid, but discovered that there was so much to look forward to in life. His mother said that all that her son wanted was for people to like him, but it had been a struggle for Brian to fit in. His saving grace was finding music, and performing with the local youth theatre was his chance to 'be' somebody. "Creep," originally sung by Radiohead, was Brian's song choice for the quarter-finals because he had a personal connection to it, saying 'I still, to this day, completely lose myself with the song.' Just as what happened in his audition performance, he received a standing ovation and so much love from the panel of judges.
Quarterfinals Round – An epic performance of "In the Air Tonight"
At this point in the competition, it was clear that Brian had already regained that self-esteem he lost when he was a bullied kid. He also had a purpose, and that was to share his life experience and how he conquered the difficulties that were thrown at him. It was quite evident in the song choice that he performed during "AGT's" quarter-finals round called "In the Air Tonight" by Phil Collins.
Before the performance, he said that he wanted people to be inspired by what he went through and to use their sadness to fuel them to achieve their dreams just like what he was doing in the show. Just like the previous performances, he brought everyone in Dolby Theatre to their feet clapping after his performance. Simon Cowell commented, 'You have that ability, which is rare, that you can take a song and turn it into your version. You've done this three times in a row.' Heidi Klum said that for her, it was the best performance of the night while Howie Mendel exclaimed that it was 'Epic!' All the judges wished that they would see him back during the semifinal round.
Bless all of you who tuned into @AGT last night and caught my performance of "Your Song". If you're on team BJC, head…

Posted by Brian Justin Crum. on Tuesday, January 29, 2019
Semifinals Round – "Everybody Wants to Rule the World"
Brian continued to compete by giving his all in every performance. This time, he chose an original Tears for Fears song called "Everybody Wants to Rule the World." The production people gave him the last spot on the performance list for that night, and he brought the house down. The judges were full of praise as they all stood up to show their appreciation for his performance. Nick Canon, who was the host of that season of "AGT," said that while Brian continuously received standing ovations all through his performances, he also needed America to vote for him. Fortunately he had them, and went on to the next round.
Grand finalist in the 11th season of "America's Got Talent"
Everyone comes with the biggest dream when moving to Los Angeles, but only one in a million is going to make it. 'I always hope that I could be one of those people' he had said, doing everything he could to make ends meet. It was ironic that as a driver for a car service, he would often find himself chauffeuring people going to big auditions to achieve their dreams. He said that it was hard for him to have that for himself. He got to a place a few times in which he thought that it wasn't going to happen for him. It took so much from him to truly believe that pursuing his dream to be a singer was what he was meant to do. Competing in "AGT" was one of his best decisions in life, saying 'I spent years and years fighting and trying so hard to make my dreams happen, and then in one night, it all changed.'
Out of the 10 remaining competitors in the finals round, Brian was chosen as one of the five grand finalists for the evening. He sang Michael Jackson's "Man in the Mirror," and there were concerns that while he performed powerfully and effectively, the arrangement of the song wasn't that great to push him to win the top prize. In the end, he took fourth place, and some fans blamed it on the song choice.
Life after his exposure to "AGT"
While Brian Justin Crum failed to get the top prize in "AGT," he went home with the knowledge that his performance video clips that were uploaded onto YouTube garnered millions of views, which at that time were some of the highest that people had seen from participants of the talent competition series. He continued to pursue activities that would make him one of the most popular pop singers in the world.
Scored his first Billboard chart-hit single
Nobody was surprised anymore when Brian released his cover version of the song, "Show Me Love," which was originally sung by Swedish pop singer Robyn. It featured Toy Armana and DK Grind, and as had happened to the original version released more than 20 years previously, Brian's cover made it to the Billboard Chart. It entered the Top 10 in the Dance Chart category, peaking at No.2 in 2017. He was overwhelmed not only by all the love he received from viewers of the talent series, but also by the heartwarming messages sent by people who said that they could relate to what happened to him growing up. This song was a way for him to say thank you to everyone who supported him – 'This track celebrates my appreciation for those who have shown me more love than I could ever imagine.' He also uploaded an official music video of the single onto YouTube.
Participated in "AGT: The Champions"
In 2019, Brian was invited back to "America's Got Talent," this time to compete with co-finalists and winners in the Got Talent franchise – it had a different format, and wasn't done live. All the episodes were recorded. and only aired after the competition had ended.  During the "audition" week, Simon said that he thought that Brian could have ended higher than the fourth place that he achieved back in 2016. As had always been the case, he received a standing ovation after performing Elton John's "Your Song" – everyone in the panel of judges agreed that he killed his performance, and that he possessed an amazing voice that Americans from all 50 states should vote for him. Indeed, Brian received the highest votes from the AGT "Superfans", and advanced to the next round.
However, his luck changed during the Top 12 Round after singing "Never Enough" from the movie "The Greatest Showman." While he dominated the stage and delivered a powerhouse performance once again, it wasn't enough to make it to the finals round. Brian was eliminated along with other AGT royalty including Susan Boyle, Paul Potts and Angelica Hale, which was nothing to be ashamed of, as he was in the company of amazingly powerful singers.
Released singles and album
Not to be deterred by not winning the top prize in "AGT: The Champions," Brian continued on his path to being a successful singer. After the talent competition ended, he released several singles that year, starting with the song "Never Enough", followed by original compositions "Circles," "I & U," and "Bright." In 2021, he came out with an album entitled "Diva", with all his versions of songs having been popularized by top divas in the pop genre, including Whitney Houston's "I Have Nothing," Celine Dion's "It's All Coming Back To Me Now," Barbra Streisand's "The Way We Were," and Beyoncé's "Halo."
Brian Justin Crum said that when he was a kid, he never really had a place where he belonged. He found the perfect solace in music, and his mother made the best decision when she enrolled him in a musical theater program after school. Today, he continues to conquer hearts through music, as evident in the more than 25 million views he generated through his official YouTube channel. This May 2023, he will be part of the musical play entitled "Jesus Christ Superstar." He posted on his Instagram, 'The utter joy I feel to let yallllll know that I'm going to be playing a dream role of mine, in my hometown, at a theatre I performed at as a youngster.' Everyone can see him play Judas and be mesmerized by his powerful vocal range.
Aside from performing, Brian has also found success in his personal life, as he's found somebody to love him. According to his official social media accounts, he's in a relationship with an associate marriage and family therapist, Samer Fawaz.