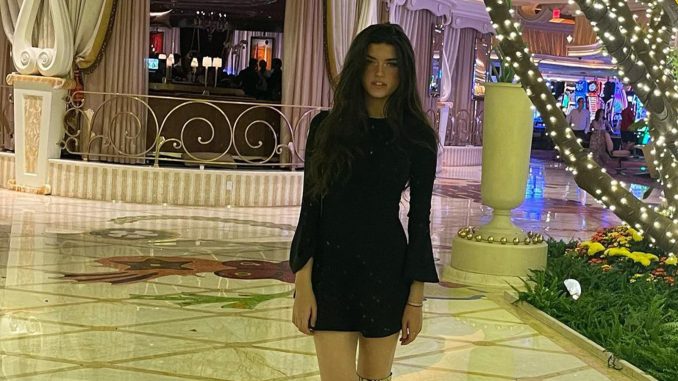 At the age of seven years, Angelina Jordan was the grand prize winner of the reality television talent competition series "Norway's Got Talent," and captured the hearts of international viewers as her performance videos went viral online in 2014. Her fans tripled when she was invited to compete again in "America's Got Talent: The Champions" in Hollywood in 2019. While she didn't take home the top prize, it helped her singing career to flourish even more, though slightly derailed by the Covid-19 pandemic. The hiatus was a blessing in disguise, as it gave her time to blossom into a beautiful young teen, and at the same time rested her voice, which grew to an even more mature and deeper soulful vibe. She has since then performed on several prestigious stages locally and internationally, mesmerizing the audience with her amazing talent.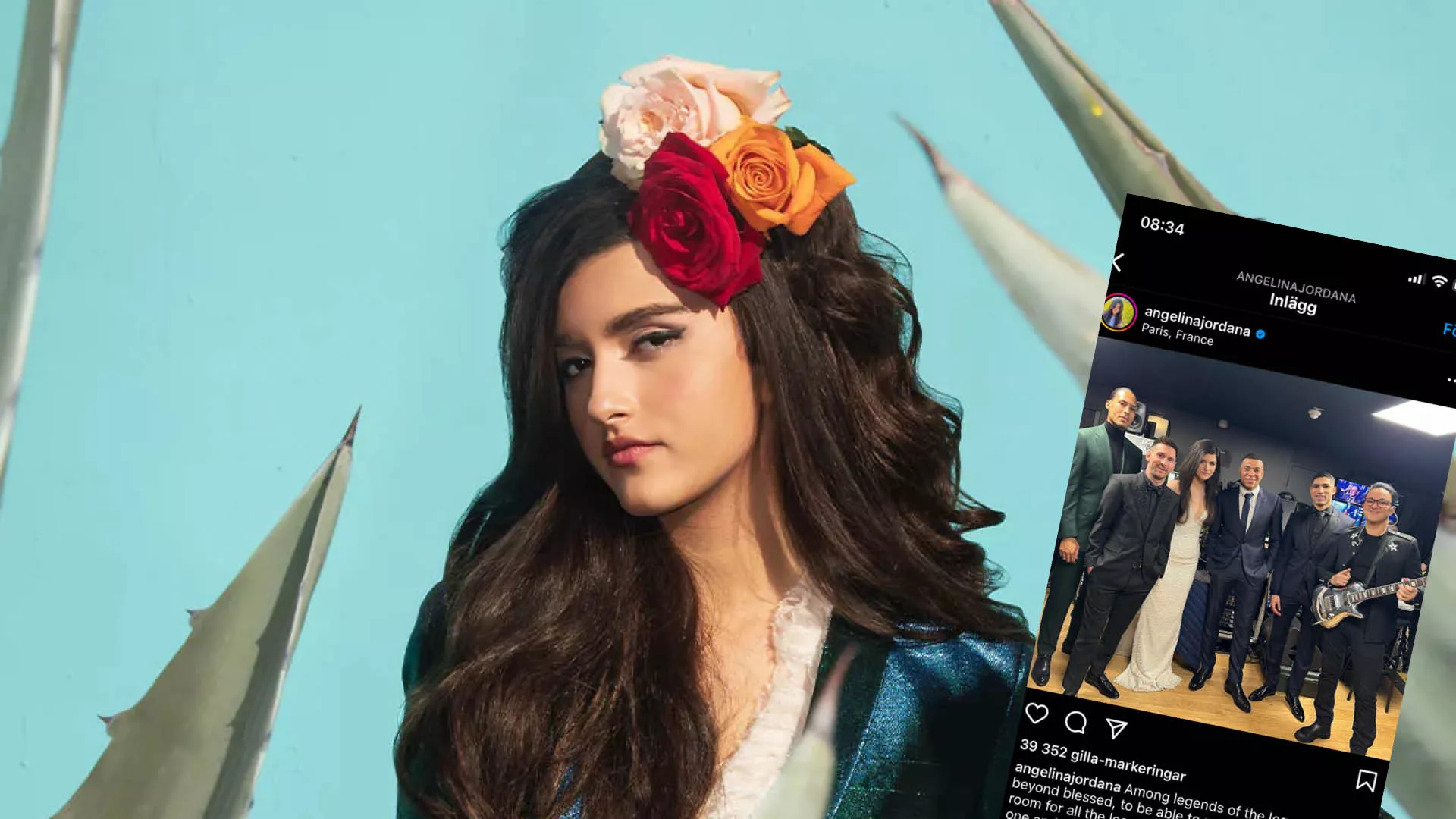 Get to know the musical phenomenon, Angelina Jordan
The child prodigy was a term often used to describe her, as she'd been enthralling everyone who heard her sing. Her understanding of music even as a child had given her an edge that could be heard while belting out difficult jazz songs. She was an enigma who continuously attracted many people since she began performing publicly at a very young age.
Her life at home
Angelina Jordan Astar was born on 10 January 2006, in the City of Tigers called Oslo, Norway. Her mother, Sara Astar, raised her and her younger sister with her adoptive Swedish father, Gerry Christian Slattman, in between Norway and the Middle East. The artist in her blood could have been inherited from her mother's side of the family, since her grandmother was a known Iranian painter and poet named Mery Zamani.
Many couldn't believe it when Angelina would tell everyone that she started singing at the age of 18 months. Her mother heard her singing a Whitney Houston song entitled "I Will Always Love You" in the bedroom, while she was cooking in the kitchen. Later on, she was exposed to other music genres, including jazz songs, and taught herself to sing them through the help of watching videos on YouTube.
Her music influences
Her choice of songs belied her young age simply because it was quite rare, even unheard of for young kids to enjoy jazz and old classics – when asked about her favorite singers, she would mention Billie Holiday and Dinah Washington. She also jokingly said that most of the songs she enjoyed singing were from people who were already dead, including Frank Sinatra. It was her grandmother who exposed her to international jazz singers, and one of her favorite pastimes was to go to a local music store to listen to her favorite idols. She would also play the piano there, while singing timeless pieces. People around her recognized that she was uniquely different from the other kids, and while they wanted her to live a regular life, having a voice like that, they knew that she was destined for something special.
Her family supported her artistic passion and creativity
Angelina's family recognised that she had an immense love of music, and they supported it by sending her to school to expand her knowledge about it. She was enrolled into the Oslo Waldorf School, and made sure that she joined the Oslo School of Music and Performing Arts after-school program. As a result, she not only received vocal lessons, but also became adept at playing four musical instruments – the guitar, flute, piano and violin. She also inherited her grandmother's artistic skills, as she also painted as a hobby, and loved to write in her journal.
"Norway's Got Talent" Journey
The amazing depth and breadth Angelina displayed in the reality TV series, "Norway's Got Talent," shocked everyone the moment she delivered her first line on stage.
Her audition performance
In 2014, no one in the audience or the panel of judges expected a spot-on cover rendition of Billie Holiday's hit song, "Gloomy Sunday." Angelina gave a powerful performance, wearing a cute white dress and barefooted. Judge Omer commented, 'I think you are an old soul that has lived many lives.' All the judges agreed that they were seeing something extremely fantastic, and had goosebumps while watching her performance. Even the audience felt that it was something else, and showed their appreciation by giving her a standing ovation. What made all of them pleasantly surprised was that the voice came from a seven-year-old girl.
The audition performance was short, but the waiting period was quite long, and at her age, she could have easily given up if not for her family who accompanied her there. When she was interviewed backstage, she was quite adamant that she loved singing, and that she dreamed of becoming a superstar someday. She said that she would be quite happy if the judges all said yes to her; her wish was granted, so she moved on to the next round.
Time go so fast! I'm blessed with the journey I have and so happy that I inspire others. Much love ❤️ #tbt

Posted by Angelina Jordan on Thursday, February 28, 2019
From the Judges Cut up to the Finals round
Angelina Jordan consistently gave every performance as if it was her last, but did it smoothly. Whether she sang acapella or with music in the Judges' Cut round, the "Norway's Got Talent" judges couldn't help but approve, and send her to the next round. During the semi-final round, she sang Nancy Sinatra's song, "Bang Bang," and her voice impressed everyone with the maturity and depth it showed, especially since she was accompanied solely by a guitarist in that performance. Everyone expected that she would end up in the final round.
For her final performance, she chose the classic song, "Summertime," which was initially an aria written by George Gershwin for the opera "Porgy and Bess."  However, the version Angelina performed was Billy Holiday's jazz version, released in 1936 and which hit the US music charts at No. 12. It turned out to be the right choice of song, as she sang it brilliantly. Everyone seemed to think so too, and so she was declared the grand winner of the competition with 46% of the votes. TV ratings went through the roof, and was the end of the beginning of her road to stardom.
Her path to the world stage
After winning the top prize in "Norway's Got Talent," Angelina's video performance of "Gloomy Sunday" trended on YouTube, giving her much-needed worldwide exposure. She's done many things since then to help her in achieving her ultimate goal, including releasing three albums – her eponymous album with six cover songs such as "I Put a Spell on You," "Fly Me to the Moon," and "Our Day Will Come", and many digital singles including "Back to Black" and "What is Life."
Her vocal prowess led to her being invited to several prestigious events, including the Nobel Peace Prize Concert in 2014 entitled "Save the Children's Peace Prize Celebration." Even Avicii, the successful Swedish DJ and producer, invited her to perform the vocals on his Volvo marketing campaign, shown globally in 2016, with the song "Feeling Good" by Nina Simone. She made guest appearances in popular TV shows such as "The View" in the same year, and brought the house down with the Frank Sinatra classic, "Fly Me to the Moon." The following year, she appeared in the UK version of "Little Big Shots" in which she sang her single "What a Difference a Day Makes," Her charming personality and beautiful features also landed her a small role in the Netflix crime comedy-drama series "Lilyhammer."
In between these activities, Angelina never forgot why she performed barefoot on stage. She published an illustrated book with her grandmother as the artist entitled "Between Two Hearts", about a homeless girl she met when she was around six. She was outside with her mom and her grandmother walking in the street and saw a girl sitting on the ground begging for money. She talked to the girl for quite a while and learned her story. Before they parted ways, she gave her shoes to the girl as there were scars on the girl's feet because she was barefooted. The girl initially refused her gift and said that Angelina need not do that, but she insisted.  From then on, Angelina made a vow to perform on stage without shoes on, until every single kid in the world had them too.
'AGT' finals: Angelina Jordan's 'hypnotic' Elton John cover on 'America's Got Talent: The Champions' will give you chills https://t.co/sC1x2IVuZm pic.twitter.com/gLhjNOtUr3

— Gold Derby (@GoldDerby) February 11, 2020
"America's Got Talent: The Champions"
When a rare talent comes out on national television, expect many written articles published online about it from prominent music, news and entertainment sites, including Billboard, Time, CNN, and People. The production executives of "AGT" really knew how to stir things up, when they invited her back again to compete in The Champions edition.
Angelina Jordan's golden-buzzer performance
On the premiere night of "AGT: The Champions" in January 2020, Angelina made her presence felt with a bang in front of American viewers, with her rendition of Queen's "Bohemian Rhapsody", six years after she won the Norwegian version of the talent competition series. She made some changes to the song that made it truly hers – instead of a rock vibe, she turned it into a swinging ballad, and everyone reacted pretty much the same as during her audition round in Oslo. After just the first line, the venue was filled with white lights from the cellphones of people in the audience, a spectacular sight to behold while listening to her voice.
During the backstage interview, Angelina revealed that ever since she was a little girl, she'd wanted to sing for Simon Cowell, and really wanted to impress him. She knew that being on the "AGT" stage was her biggest opportunity in life, and hoped that she would win it.
Her vocal pipes and style belied her young age, which mesmerized everyone watching her. The judges had special words for her – Howie Mendel said that this stage would change her life forever; Alexia Dixon commented that she felt that she witnessed a star being born; her favorite judge, Simon, told her, 'Everything about tonight felt that it came from you, the arrangement of the song, the simplicity of it.' He further said that he'd never heard that song in that version before, and was such an amazing performance. However, it was Heidi Klum who gave her the biggest compliment that night as she pressed the Golden Buzzer, which sent her straight to the final round. Even Queen, the band who originally sang the song, twitted about it with clapping emojis and tagged Angelina too.
Final Round with a hypnotic "Goodbye Yellow Brick Road" performance
All the judges agreed that it was something rare and were truly stupefied that Angelina, at 13, could deliver such a powerful and evocative performance with the old Elton John song "Goodbye Yellow Brick Road." She made the song relevant and contemporary, as if it wasn't released back in 1973. Simon truly nailed it when he said that she made "America's Got Talent: The Champions" finals way better, as she took a risk by doing something entirely different than most contestants in a talent competition would do. It was a performance that he said he wouldn't forget for a long, long time. Howie made an important note that while it was quite hypnotic and knew that she was a superstar in the making, it was the AGT "superfans" who would vote the grand winner for the season. It was going to be tough, because these "superfans' representing the 50 states could only choose one.
Failed to advance to the Top 5 Grand Finalists
America voted, and Angelina wasn't included in the Top 5. Nevertheless, she made a splash, and her "AGT: The Champions" video performances uploaded onto YouTube and Facebook generated billions of views. That alone already made her a superstar, and would inspire her to continue perfecting her craft.
Life after "AGT: The Champions"
With a vocal talent like her, failing to win a nationally televised talent competition didn't stop her from reaching her dreams. She was seen everywhere after the show was aired, and released more music.
Recorded many cover songs over the years
Angelina continued on to record many cover songs, most being uploaded onto various social media platforms. Even during the Covid-19 pandemic when almost everywhere was under lockdown, she continued recording at home, and while being home-schooled.
Performed for former President Barack Obama
When she started singing, she and her family probably never imagined that there would come a time when she would perform in front of one of the most powerful men in the free world. In 2019, she was invited to perform at the Brilliant Minds convention held in Stockholm, Sweden with keynote speaker former US President Barack Obama, along with former us Secretary of State John Kerry, actress Gwyneth Paltrow, and the 2015 world's youngest billionaire Snapchat CEO Evan Spiegel. She was overwhelmed, but had a photo taken with the popular statesmen.
Signed up with a recording label
In August 2020, Angelina's manager and uncle found her an American recording label. and signed a contract with Republic Records owned by Universal Music Group. She shared the same music production house with many successful artists, including superstars Ariana Grande, Taylor Swift, Drake, and Stevie Wonder. Apparently, after her videos went viral, several recording labels approached her family wanting to sign her up, but her parents felt that she needed to develop her talent more before tying up with any of them. Angelina said she waited for her time to shine – 'I believe at that moment Republic saw my vision and understood me.' Republic Records CEO and founder, Monte Lipman, wanted to sign her up immediately after listening to a song she recorded.
Writing the song, "Million Miles," was magical
Under the new label, she released her debut single called "Million Miles" in November 2020, which she co-wrote with Grammy Award-winning Norwegian duo, Stargate. Angelina was quite emotional when she recorded that song, and was crying in the booth. She said, 'To be honest, it was like a feeling of relief that all my feelings were written down and I felt relieved.' She had been writing many songs, and it was all about her experiences. She also shared that with her debut single, she initially planned to write it differently than it turned out to be, as she felt that someone was guiding her the whole time in the studio. She wished that people who would listen to it could somehow relate to the story behind the song.
The 2023 FIFA Anthem performance
The young singer just turned 17 years old, and was grateful to be invited by the Moroccan-Swedish record producer Red One in February 2023 to perform together the song, "We Are the Best," in Paris, France; it was the 2022 Fédération Internationale de Football Association or FIFA anthem. The fans loved it because she put her color into it, which upgraded the song and made it more relevant. Everyone was also surprised to see how beautifully she had grown from an adorable seven-year-old girl to a musical goddess in a white sexy gown.
During the 20th Annual Asian American Awards where Angelina performed "Bohemian Rhapsody" and "I Have Nothing," she told a reporter during the red carpet event that she was preparing for a new album that she hoped would come out this 2023. She said that she put her heart and soul into the songs that she wrote for the album and wished that all of them would be included in it. We can hardly wait!