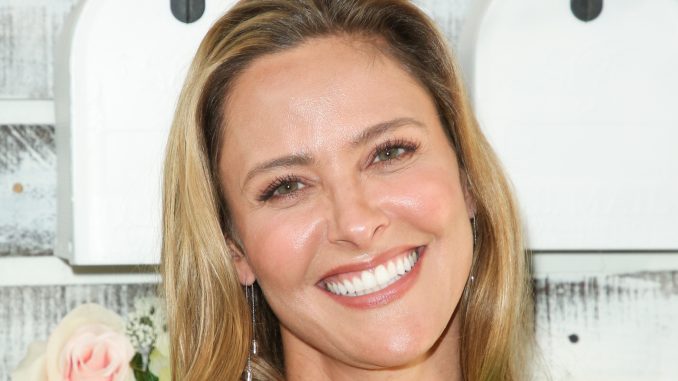 'Mystery 101' is a popular American/Canadian crime film series, created by Robin Bernheim and Lee Goldberg. The series aired on the Hallmark network in the United States, and on the W Network in Canada, until its cancellation in April 2023.
The series played off in the fictional town of Garrison, suggested to be located in Washington State, and followed Professor Amy Winslow, a college literature teacher specialising in crime fiction, who served as a consultant for big city detective Travis Burke. Quite often, Winslow would insert herself into Burke's cases, and as the films continue, viewers even get to experience a little romance between the two leading characters.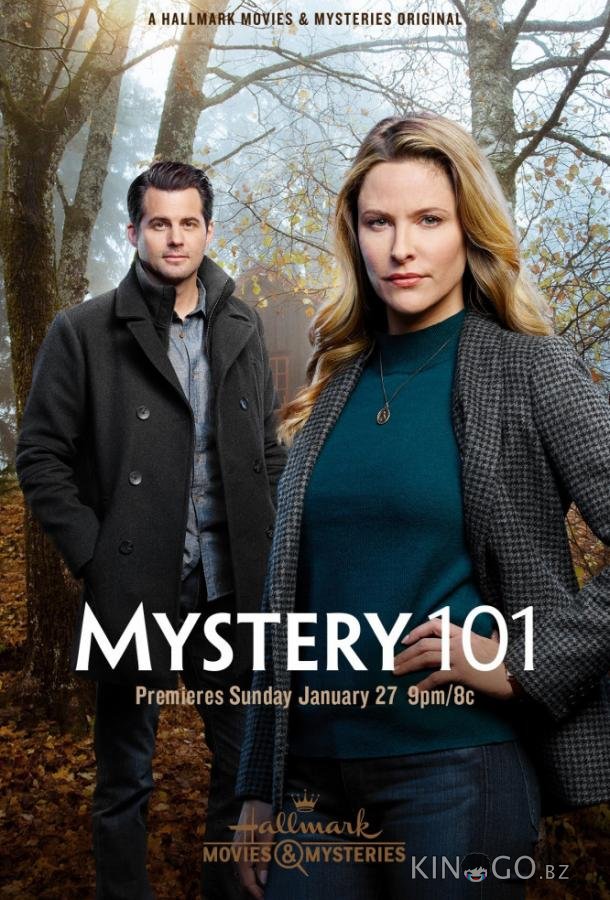 Other characters include Winslow's father Graham, a best-selling crime writer and widower, Winslow's teaching assistant, and a young, female rookie police officer who also happens to be the police commissioner's daughter. While not a very famous or expansive cast, the show nonetheless earned its stars some renown among 'Mystery 101's viewers.
The show's dramatisation of the investigations and conclusions undertaken by Winslow earned it a popular reception among a vast community of crime fiction fanatics. While the films were quite popular, the most noteworthy cast member would naturally be Jill Wagner, who played the leading role of Professor Amy Winslow. Having grabbed the interest of viewers, Jill gained a substantial following.
Sadly, in 2022, Wagner announced her scepticism about the film series' continuation, stating that the producers do not want to include her in the discussion about Mystery 101's status, thus raising concerns, confirmed a year later when the producers announced the official cancellation.
Now, with Jill no longer appearing on camera, her followers and fans have been wondering what she is up to nowadays, and if they might one day see her return to television screens. As such, we took it upon ourselves to investigate the current affairs and whereabouts of everyone's favourite consulting detective, Professor Amy Winslow.
What To Expect?
As we look into what Jill Wagner is doing today, we first dive into her past life, learning about her origins and how she came to be the star of 'Mystery 101' and all other highlights of her acting career.
Moving on, we will discuss Wagner's personal life, her marriage to Canadian minor league hockey star David Lemanowicz, as well as the birth of her two children; finally, we 'll look into how Jill has been keeping busy, and what she is planning for her future, both in her personal life and her acting career.
The Girl From 'Wipeout'
Born on 13 January 1979, in Winston-Salem, North Carolina, as Jill Suzanne Wagner, the former star of 'Mystery 101' was raised predominantly by her father, David Wagner, and her paternal grandmother. David served as a Marine in the US Armed Forces, living in Wallburg, North Carolina, where he raised his daughter and only child, Jill.
Unfortunately, very little is known about Jill's early life, except that she  attended Ledford Senior High School before later graduating from North Carolina State University with a degree in business management. While attending her standard education, Jill expressed an interest in modelling and acting during her teenage years, and began training at the Barbizon Modelling and Acting School located in Raleigh.
Shortly after graduation, Jill moved to California hoping to start her career in the entertainment industry, quickly landing her first role in 2003, as part of the 'Punk'd' MTV series, in which she performed several sketches. Her appearances earned the notice of both Maxim and FHM magazines, which included Jill on their lists of hottest female celebrities.
Following this, Jill would continue to slowly embark on her acting career, earning small roles and a few co-lead positions. Among her first, more noteworthy credits, Jill starred as Krista Starr in 'Blade: The Series'. She also made guest appearances in the series 'Bones' and 'Quintuplets'.
In 2005, Wagner was cast in her first major role in the production of 'Junebug', and in 2008 she  had a role in the horror film Splinter'.
While Jill eventually earned her fame as an actress, most people would easily recognise her from her most iconic achievement as the on-field commentator for ABC's very successful game show, 'Wipeout'. In March 2008, Jill made her debut as a television personality and host on the set of 'Wipeout', earning vast popularity among viewers. Then in 2011, Jill temporarily left the 'Wipeout' series, much to the viewers' disappointment, saying she intended to focus on her acting career, but in August 2012, Jill returned to 'Wipeout' as its on-field host, and stayed with the game show until the show's disappointing cancellation.
#tbt to the old Wipeout days . I had never hosted a show before and was given the great opportunity to be a part of such a fun show ! Thank you @matt_kunitz and @abcnetwork #wipeout

Posted by Jill Wagner on Friday, December 28, 2018
Following her brief departure from 'Wipeout', Wagner appeared in the teen drama series, 'Teen Wolf', as well as making a guest appearance in Rhett and Link's YouTube 'The Mythical Show'.
In 2015, Jill hosted the series 'Handcrafted America', before moving on to star in numerous productions for the Hallmark network, which include several television films such as "Christmas Cookies" and "Autumn Dream". Jill stayed on with 'Handcrafted America' until 2017, around which time she married, and her acting schedule took up most of her time.
In 2018, Wagner starred in the Canadian film 'Braven', and in 2019, assumed the role she's now most famous for, Professor Amy Winslow. Aside from playing the leading role in the 'Mystery 101' film series, Jill also had several roles in television movies between 2015 to 2021. Among these many titles, a few honorary mentions include 'Hearts of Winter', 'The Angel Tree', and several Christmas films.
For Love and Tomorrow
In 2017, while still hard at work building her acting career, Jill's personal life took a focal interest as her romantic life achieved wonderful hallmarks. Unfortunately, few details are readily available concerning her romance with former Canadian hockey star David Lemanowicz, but it's commonly known among her social media followers that the pair met in 2016.
According to the news Jill shared with her social feed, she and David announced their engagement during the early months of 2016, and the couple officially tied the knot a year later. Again, the details of their wedding were kept private, and not much is known to the public about the couple's intimate affairs, other than what they share on their respective social media platforms.
In 2019, Jill shared the news of her pregnancy with her fans and followers, announcing that the baby is due sometime early in 2020. In April, Wagner gave birth to her firstborn, daughter Army Grey, but chose to keep the details private, as she seems to do with most of her personal life.
Then, in a surprising Instagram post, in which Jill exalted and lovingly showered her husband, David, with praise for being an amazing person, the rock on which she anchored her life, and father, Wagner announced the birth of her second child. In the lengthy post of August 2021, Jill revealed that her younger daughter by the name of Daisy Roberta, would soon meet her older sister, but mentioned she and the little one suffered a few scary complications.
Jill stated that the pregnancy was unplanned, but the couple nonetheless welcome the new blessing in their life, adding that Wagner underwent military training for her latest role in 'Special Ops: Lioness', and that expecting Daisy came as a shocking surprise. Unfortunately, Jill did not go into the details of the complications she and Daisy suffered, but from what fans can tell, everything turned out alright, for both mother and daughter.
Most unfortunately, Jill hasn't shared her plans for the future with either gossip publications or her followers, but it's safe to say that the American actress plans on continuing the joyful journey of parenthood. As often expressed by Wagner on her social pages, her family is the most important focus in her life.
However, it's also known that Jill seems keen on progressing her acting career, as she starred in several Great American Family films spanning from early 2020 through to 2022. Jill is also starring in another major film production, though the film's release is yet to be announced. The film in question, 'SpecialOps: Lioness', apparently stars Jill in a military role. As of yet, Jill hasn't shared any details about the film other than stating that she was required to complete strict training.
Conclusion
While fans of 'Mystery 101' would be sad to see the series of films end, it's safe to say that the leading star, Jill Wagner, best known as the co-host of 'Wipeout', will continue her life and career.
Having recently celebrated the birth of her two daughters, Army and Daisy, Wagner would be looking forward to achieving more milestones in the course of her personal life. However, as can easily be observed, Jill might choose to keep her personal life secret.
If you are a fan of Jill or the roles she played, then you can look forward to her latest starring role in the upcoming release of 'SpecialOps: Lioness', but more than that, little can be predicted about what the future holds for Jill Wagner. Regardless, we wish Jill nothing but the best, in her career and her personal life.