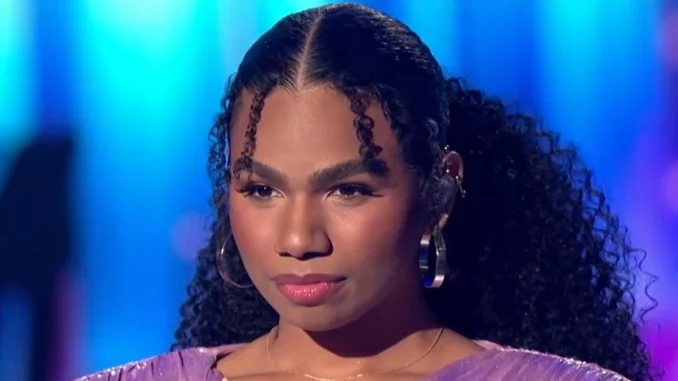 Wé Ani wowed the world throughout the 2023 season of "American Idol," with performances classified as nothing short of remarkable. Her journey began with the auditions, in which she amazed the judges with her unique voice and undeniable talent.
Her first performance of "Anyone" by Demi Lovato was particularly memorable, earning her a spot in the next round right off the bat. This song subsequently garnered her worldwide attention on numerous social media platforms, skyrocketing her popularity to even greater heights.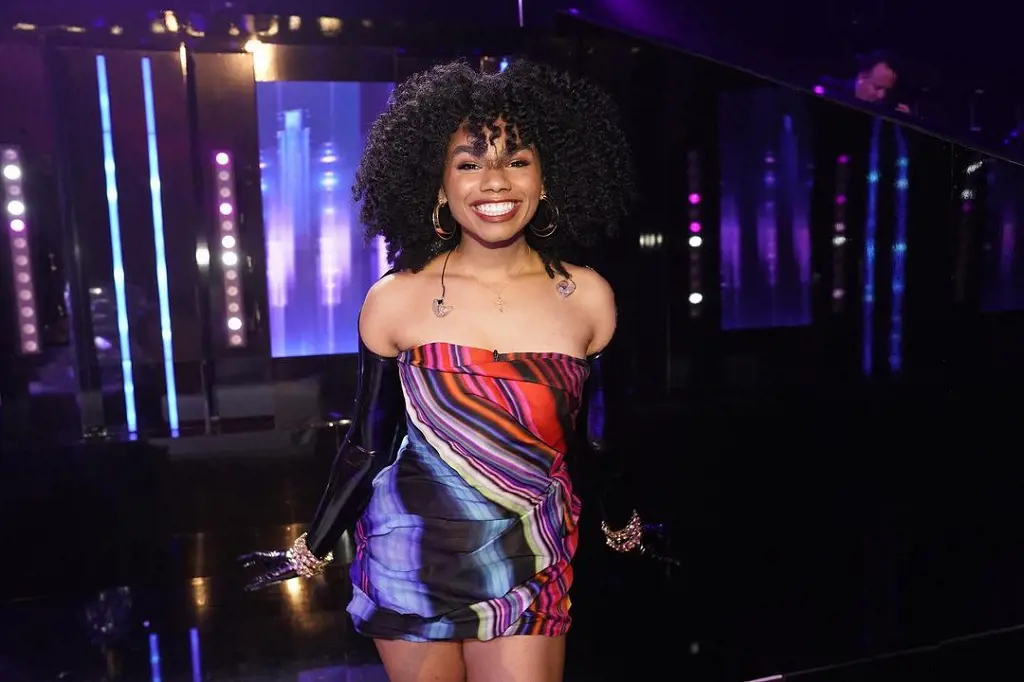 As the competition progressed, she continued to impress both the judges and the audience, taking her performances further with each new outing. Her rendition of "Something's Got A Hold On Me" was so powerful that it secured her a place among the top 10 contestants.
During Disney Week, which took place on 14 May 2023, Ani sang "Into the Unknown", cementing her place in the show as an incredibly talented participant. This performance was a standout moment in the competition, with Wé showcasing her enviable vocal range and emotional depth. The judges were left in awe of her presence, and she was praised for her 'perfectly imperfect' rendition of the song. What probably contributed most to the overall shock factor of just how well Ani performed, was the fusion of her unexpectedly high-pitched voice and her rather low yet powerful singing tone.
Her original song "Good For" during Hollywood Week got the whole audience on their feet as well, which led many to believe she'd take the main prize home, but her journey in "American Idol" came to an end when she finished in the top 5.
In spite of not winning the competition, her time on "American Idol" was a massive worldwide success. She had gained a large fanbase that would subsequently support each of her new projects and appearances, and her renditions had views that numbered in millions on all social media platforms. With her moment of blazing glory in the past, many have been aching to know what became of her in the time following her series appearance.
Who really is Wé Ani?
Wé Ani is an African-American singer, born Wé McDonald on 23 January 1999, in Harlem, New York City USA. Her parents moved shortly after her birth, however, causing her to be raised in Paterson, New Jersey, alongside her four sisters and a brother. Her older sister, Imani T McDonald, manages her social media profiles, and she used to participate in talent shows with another older sister, Jasmine.
Ani's parents have been supportive of her artistic aspirations even in the future star's formative years. Her real estate agent mother Jackie Bland McDonald is also a businesswoman who sings on occasion, which is most likely where her daughter got the bug from. Dr. Varleton McDonald, an education program overseer, is also involved in her career as a proud father, being able to spend a little more time off work than her mother.
As her interests in performative arts grew into a full-on passion, Ani decided to follow her calling, and subsequently enrolled into the Harlem School of the Arts, a prestigious institution known for nurturing young talents in singing, dancing and acting.
Her high school education proceeded at Passaic County Technical Institute, from where she matriculated in 2017, thereupon going on to enroll in William Paterson University, where she began studying hoping to major in music. However, her career would soon take off and get in the way of her formal schooling, which was revealed in a lengthy video on Ani's own YouTube channel.
The truth behind an early bird
Ani talked about several important parts of her life in the vlog, uncovering certain key facts about herself that had previously been misunderstood. First of all, while most media sources have her forays into art chronologically mixed up, the truth of the matter is that she began acting at the age of five, and dancing by 11. In spite of music being her most successful artistic endeavor, she only took that up aged 12.
At the age of 15 she started performing in school musicals, showcasing her talents to a wider audience for the first time. A year later she took a significant step in her career by competing in Harlem, at the Apollo Theater Amateur Night. She managed to win four times, in spite of contending with numerous adults, demonstrating her exceptional talent and earning recognition.
Wé also addressed her unique high voice in the video, stating that while she can't change it, and used to be insecure about it before, she doesn't want to alter it one bit as an adult, and has come to terms with who she is.
She discussed her decision to leave school to focus on her career, as it looks like she dropped out of William Paterson Unviersity to pursue the dream of being a famous singer. Ani made a point out of her ultimate disregard for societal expectations, which led her to prioritize what she'd always dreamed of over a formal education. Explaining this, Wé maintained that she can always return to school if she wishes to.
Ani still stays in contact with her former university, and isn't ashamed of her decision, which displays her decisiveness to follow through on what she determined, but also a desire to eventually obtain a college degree. As of mid-2023, though, it doesn't look like she'll be going back to school anytime soon.
Owing to her past negative experiences and desire to change the world, she remains involved in anti-bullying initiatives, often visiting schools to talk about her bygone struggles. She encourages both students and teachers to understand and support each other, emphasizing the importance of empathy and kindness in combating bullying. not just in the US, but all over the planet.
WE GOT IT FAMILY!!!!! MY VOTING NUMBER IS 8!!!!! I'm so excited for the weekend! Let's get ready to VOTE @americanidol…

Posted by Wé Ani on Friday, April 28, 2023
She proceeded to mention that being an African-American artist in an urban environment came with certain stereotypes in her case, addressing the constant questioning she faces about her genre. She expressed the desire to be seen as an all-encompassing singer who can take on any genre, rather than just an urban alternative, which is apparently the expectation most appear to have for her.
Ani ultimately discussed how breaking certain barriers and leaving the comfort zone led her to acquire even more passions, and discover various new affinities. For example, she began to find make-up tutorials and beauty enhancement content rather entertaining, while also realizing that she's a little obsessed with numerous kinds of sneakers, thereby obtaining a brand new hobby.
Rising to the stars
At the age of 17, she participated in season 11 of "The Voice", eventually securing third place in the competition, which was a significant achievement for someone who had little experience of public performing. Following her massive success, she had the opportunity to sing alongside renowned artists such as CeeLo Green and Sheila E.
Her blind audition was a rendition of Nina Simone's eternally famous "Feeling Good," which served to show the deep richness of Ani's vocal range. This performance was a resounding success, as it prompted all four judges to turn their chairs in unquestionable approval and pleasant shock.
As the competition progressed to the live top 11, she went with the somewhat less sung "Love on the Brain," by Rihanna. This performance allowed her to showcase an even more unique sound and deep alto tone, further securing her standing in the competition.
To top all that off, she also provided the world with a display of her songwriting abilities, having co-written and performed the song entitled "Head Up High" with Kylie Rothfield, a fellow competitor. Later down the line, as Ani's endeavors took on somewhat of a political activist tone, the song was used in several anti-bullying campaigns.
Living and breathing fame
She subsequently also had the honor of performing for Tony Bennett, and meeting other legendary artists including Stevie Wonder and Gloria Estefan, all of whom were elated to make the acquaintance of someone so uniquely talented.
That said, she faced an hiatus period due to contractual restrictions imposed by her mysterious new employer, which prevented her from releasing any music for an undisclosed amount of time.  Once this obligation had finally been fulfilled, she released the aforementioned "Head Up High" as a single, marking an official entry into the music industry.
Throughout her early life, especially elementary school, Ani faced challenges in her social environment due to the peculiarities of her vocal cords, as her high-pitched speaking voice became the subject of ridicule among her peers.
However, she ultimately used her experiences to fuel an even greater fan base, by advocating against bullying, which earned her a load of brownie points with the far left-aligned vocal minorities of the interwebs.
She even wrote a children's book entitled "The Little Girl with a Big Voice," which tells the story of a young girl who, just like Ani, was bullied in school but eventually found acceptance through her enviable stage performances, trading her tears in for mighty applause.
We can't wait to follow your journey! 🤩

— American Idol (@AmericanIdol) March 6, 2023
Ani outside of the spotlight – What she's doing now
While "The Voice" and subsequently "American Idol" can be credited as the sources of Ani's worldwide success, she has been hard at work creating her independent presence in the media, mostly through two YouTube channels.
The one named Wé Ani seems to be her main platform, featuring over 20,000 subscribers and 32 videos as of mid-2023, a lot of which are personal vlogs that serve to bring the singer closer to her fans and establish a deeper connection. Aside from that, it's also her main music channel. It has over 500,000 total channel views, having been created on 21 February 2017.
The channel's description characterizes her as a singer, songwriter and musician, who enjoys having fun and performing covers for her audience. She uses this as her main platform in an attempt to retain the media momentum that participating in "The Voice" and "American Idol" awarded her with.
The most recent video posted there is perhaps her greatest musical success to date, as it's the sing-along version of her brand-new song entitled "175lbs" (80kgs), which also has a behind-the-scenes and an official music video.
Posted on 1 June 2023, the lyric video follows a metaphorical narrative about Wé Ani's journey of self-discovery and liberation from a toxic relationship. The title refers to the emotional weight she carried in the form of a burdensome bond that had to be broken. The lyrics of the song detail the process of how she managed to free herself from a boyfriend who didn't deserve her, and the title may well be his body weight too.
The song talks about the time and self-identity she lost due to the unhealthy relationship, describing it as filled with fights and lame excuses, and admits that it was a bad decision to keep it going. She also mentions that she lost the titular weight of jealousy and insecurity, further emphasizing the negative impact of that time of her life on her mental health.
In addition to her own music, Ani has also posted various cover songs, like most young artists, as a way for large audiences to connect her to undying names of the music industry. Her cover of "Shallow" by Lady Gaga and Bradley Cooper has received the best feedback on her channel, with over 150,000 views. Another popular cover is her rendition of Sia's "Chandelier", which has over 37,000 views.
The channel also features playlists of her music, which allows fans to sample an important piece of her personal life. Some of the playlists include "175 Lbs", "Frantic", "Won't Take Me Alive", "To the Moon", "Disgusted", "MR. MONTGOMERY", "White Chocolate", "Trois Dame Christmas", "Broken Wings", and "Love Overtime". Each playlist contains songs from her music catalog, providing the fans with a carefully curated listening experience.
Her second channel is the more official one, in which only her collaborations with VEVO are displayed. It has only five songs to date, the most prominent of which is the aforementioned "Head Up High", with over 550,000 views. The channel sits at just over 16,000 subscribers, but it doesn't seem that she's too focused on its growth.
Ani's true fans impatiently await new uploads on her main channel, and that seems to be her primary source of income in mid-2023, alongside unspecified contracts that she may have with certain studios. This is definitely her primary gig after "The Voice" and "American Idol", and as the years go by, it remains to be seen whether she will find her place in the highly competitive music industry.