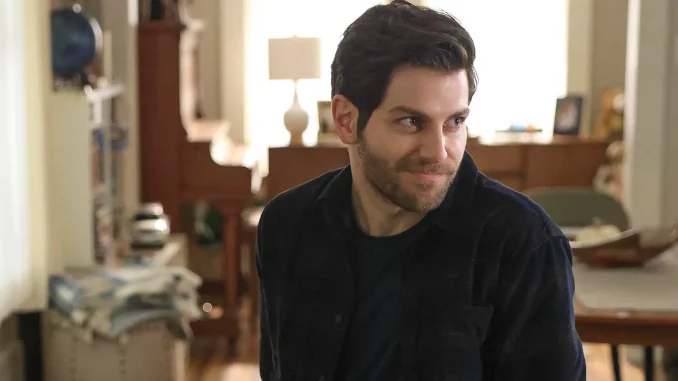 David Giuntoli: Wiki Bio
American actor, producer and director David Giuntoli was born in Milwaukee, Wisconsin USA, on 18 June 1980, making Gemini his zodiac sign. He's appeared in 36 movies and TV series, and is perhaps known best for starring as Nick Burkhardt in all the 123 episodes of the crime fantasy "Grimm", which also starred Russell Hornsby and Silas Weir Mitchell, and was created by David Greenwalt and Stephen Carpenter. It follows a homicide detective who's learned that he's destined to fight supernatural forces; the series aired from 2011 through 2017, and won one of its 18 award nominations.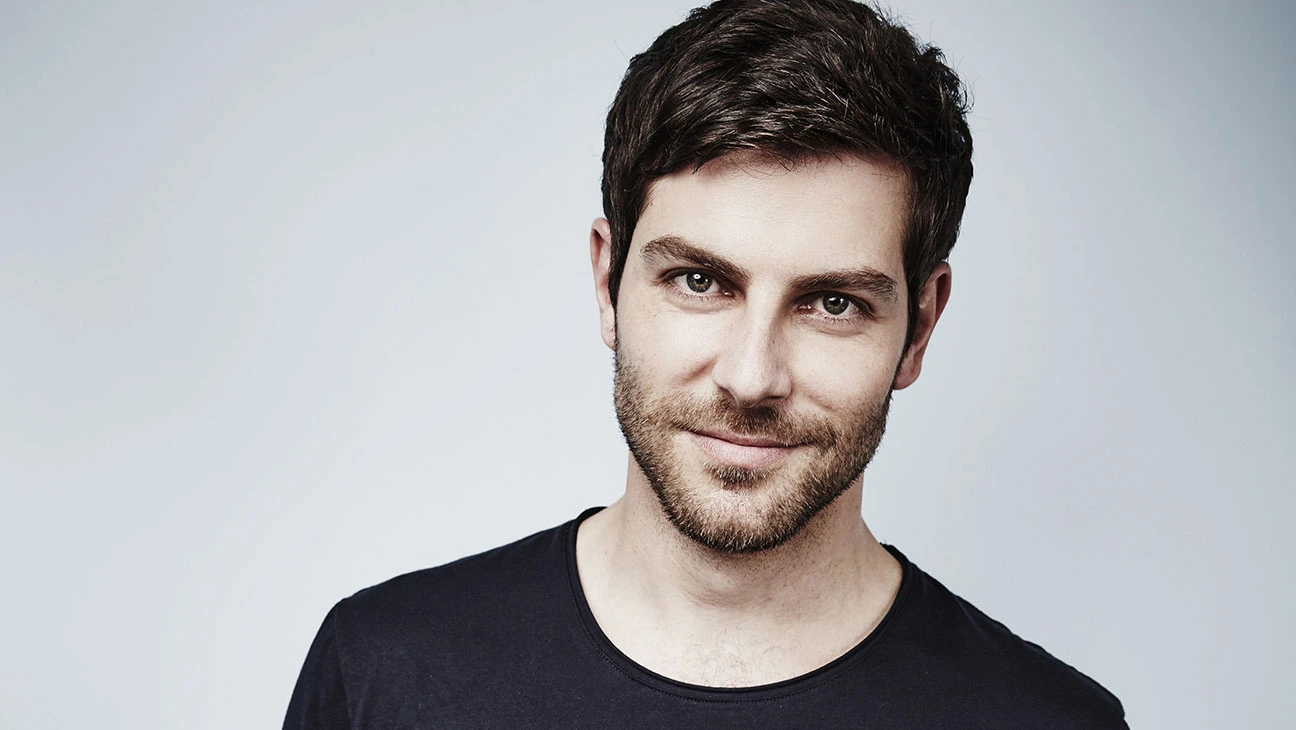 Early life and education
David was raised an only child in Huntleigh, St. Louis, Missouri by his mother Mary of German and Polish descent, and father of Italian descent David Giuntoli; he doesn't usually speak about his parents in public, as he respects their privacy.
David was quite short while attending St. Louis University High School, and was thus not very athletic while growing up; he was mostly into appearing in school plays during his teenage years. Upon matriculating in 1998, he enrolled at Indiana University, Bloomington, from which he graduated with a Bachelor's degree in international business and finance in 2002.
He returned to his hometown upon graduation, but soon discovered that he actually wanted to pursue acting; David then studied at a local acting school, and eventually moved to Los Angeles, California in pursuit of a career in the entertainment industry.
Roles in TV series
David's debut TV series role was playing Rick in the 2007 episode "The Walk-In" of the fantasy "Ghost Whisperer", and the years 2007 and 2008 then saw him appear in an episode of the crime mystery "Veronica Mars", the drama "Nip/Tuck", and the romantic drama "Grey's Anatomy".
In 2008, he played Jacob Cassidy in five episodes of the comedy "Privileged", which starred Lucy Hale and JoAnna Garcia Swisher, and was created by Rina Mimoun. It follows a journalist who holds a degree from Yale, and who's now reluctantly accepted to become a live-in tutor for two spoiled teenage girls; the series was nominated for an ALMA Award for Actress in Television – Comedy (JoAnna). The remainder of the decade saw David appear in an episode of the fantasy comedy "Eli Stone", the action thriller "The Unit", and the crime mystery "Without a Trace".
David was focused on shooting for "Grimm" from 2011 through 2017, but still appeared in a couple of series during that time, including the romantic comedy "Love Bites", the action adventure comedy "Key and Peele", and the short fantasy mini-series "Grimm: Meltdown".
Since 2018, he's been starring as Eddie Saville in the romantic comedy "A Million Little Things", which also stars Romany Malco and Allison Miller, and was created by D. J. Nash. It follows a group of friends whose close friend has just died, so they've now decided to live 'fuller lives'; the series has won two of its six award nominations.
Roles in movies
David's debut film role was playing Turner in the 2008 crime thriller "Finish Line", which starred Scott Baio and Sam Page, and was directed by Gerry Lively. It follows minor league stock car racer Mitch Camponella who's been hired by a millionaire to serve as his mechanic, but Mitch has now found out that his boss is using him to smuggle illegal weapons.
Some of David's following roles were in the comedy "Weather Girl", the short comedy "ComedyPOPS" and the drama "U. S. Attorney", all released in 2009.
He portrayed one of the lead characters Ryan in the 2012 mystery "Caroline and Jackie", written and directed by Adam Christian Clark, and which also starred Elizabeth Tulloch and Marguerite Moreau. It follows Caroline as she's visiting her sister Jackie and her boyfriend for Jackie's birthday – the movie won one of its four award nominations. David could then have been seen appearing in the critically acclaimed 2016 historical action drama "13 Hours" – which was nominated for an Oscar for Best Achievement in Sound Mixing – the 2016 comedy "Buddymoon", and the 2017 drama "Mission Control".
The New Mexico Film Office Announces CBS' new pilot "Mission Control" to begin production in New Mexico https://t.co/xOj129LbAp pic.twitter.com/cyqSMyuigS

— Mission Control (@Mission_Contrl) March 21, 2017
The year 2019 saw him play Dave in the family comedy "Mother's Little Helpers", which Kestrin Pantera both directed and starred in; the film follows a group of adult siblings as they're visiting their mother who had always done them wrong.
David's two most recent film roles have been in the 2021 animated action adventure "Batman: Soul of the Dragon", and the 2023 animated fantasy horror "Batman: The Doom That Came to Gotham", both voice roles; he's currently shooting for the upcoming film "Flying Shadow".
Other credits
David produced the 2016 comedy movie "Buddymoon" and the 2019 family comedy film "Mother's Little Helpers".
He directed the 2017 episode "Oh Captain, My Captain" of the series "Grimm", and the 2022 episode "Slipping" of the series "A Million Little Things".
Some of David's most recent talk-show appearances have been in "Entertainment Tonight", "Home & Family" and "Tamron Hall".
Love life and relationships
There are two women whom David's been with, that his fans know about. Sometime in the first half of the 2000 decade, he dated American actress and model Cara Zavaleta; the two met on the game show "Road Rules" in 2003.
David began dating American actress Elizabeth Tulloch in 2011, when they were shooting together for the movie "Caroline and Jackie"; they exchanged vows in June 2017, and Elizabeth announced in October 2018 that she was pregnant with their daughter Vivian, who was born in February 2019.
The family of three moved to Washington State in January 2020, so that they are closer to their families, as well as to their work in Vancouver, British Columbia, Canada.
David's yet to speak about any other women whom he's been with, he's married to Elizabeth Tulloch as of May 2023, and they have a daughter together.
Interesting facts and hobbies
David enjoys spending his spare time cycling, and during the six years of shooting for the series "Grimm" arrived at the set on his bicycle nearly every day.
He's a huge lover of animals; he visited an elephant orphanage in Kenya in 2012, and adopted an animal. He's allergic to cats.
David bought the vehicle which his "Grimm" character drove in the series, as a souvenir.
He's completely deaf in his left ear.
David attended an audition for the lead role in the 2013 action science fiction adventure movie "Man of Steel"; Superman was eventually played by Henry Cavill.
He's a member of The Echo Theater Company.
David's favorite actor is Cary-Hiroyuki Tagawa, while some of his favorite movies include "Rising Sun", "Tekken" and "47 Ronin".
Height, eyes and wealth
David's age is 42. He has blue eyes and brown hair, is 5ft 11ins (1.81m) tall and weighs around 170lbs (78kgs).
David's net worth's been estimated at over $3 million, as of May 2023.