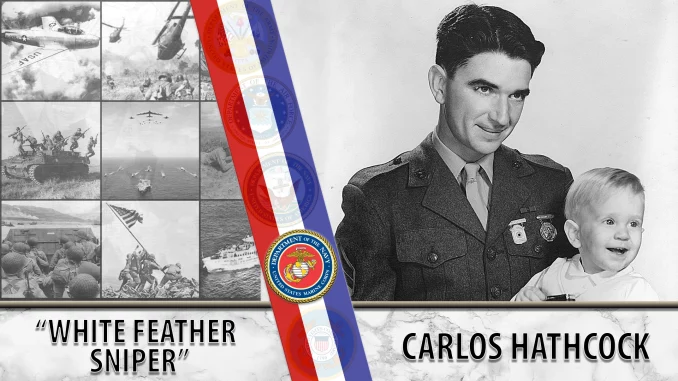 Contents
1

Who was Carlos Hatchcock?

2

Carlos Hatchcock: Wiki, Age, Childhood, and Education

3

Military Service, Vietnam War

4

Return to Vietnam, Explosion, Injury, Extraction

5

Later Work

6

Net Worth

7

Personal Life, Marriage, Wife, Children, Death
Who was Carlos Hatchcock?
Carlos Hathcock was a legendary American sniper who served in the US Marine Corps during the Vietnam War.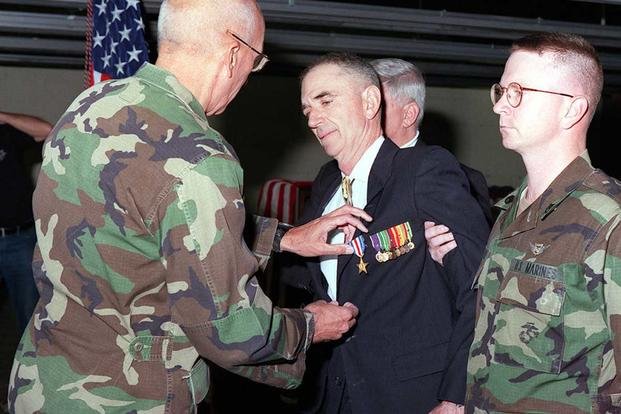 Carlos Hatchcock: Wiki, Age, Childhood, and Education
Carlos Norman Hathcock II was born on 20 May 1942, in Little Rock, Arkansas, USA. His father was Carlos Norman Hatchcock, while there is no info on his biological mother. His parents divorced, and he lived with his grandmother in Wynne, Arkansas. His father was also a Marine and had brought an old Mauser from the World War II, which young Carlos then used to hunt wild animals as food for the low-income family.
Carlos was interested in hunting and shooting from an early age, and desired to become a Marine throughout his childhood. The fateful day was 20 May 1959, when he turned 17 and joined the US Marine Corps.
Military Service, Vietnam War
Hathcock's journey to becoming a legendary sniper began with his remarkable success in shooting championships, even before his deployment to Vietnam. Prior to stepping foot in the war-torn country, Hathcock had already established himself as a skilled marksman, earning accolades such as victories in shooting matches at Camp Perry and the prestigious Wimbledon Cup. His unparalleled shooting abilities caught the attention of his superiors, and in 1966, Hathcock embarked on his deployment to Vietnam as a military policeman.
However, it wasn't long before Hathcock's remarkable skills were further recognized, and his role transformed into that of a sniper. Captain Edward James Land recognized the critical importance of having snipers in every platoon, and pushed for their creation. With his deployment as a sniper, Hathcock embarked on a mission that would make him a legend, carving his name into US military history with his numerous achievements.
#tbt Carlos Hathcock is a legendary Marine sniper with 93 confirmed kills during the Vietnam War pic.twitter.com/7XeZJ9UfBv

— U.S. Marines (@USMC) July 10, 2014
Carlos Hathcock's skills as a sniper in the Vietnam War were unmatched. With 93 confirmed kills and an estimated count between 300 and 400, he was a formidable force on the battlefield. The People's Army of (North) Vietnam (PAVN) recognized his threat and placed a $30,000 bounty on his life, but Hathcock relentlessly hunted down any Vietnamese marksman who sought him, earning him the nickname "White Feather" for the iconic symbol he wore on his bush hat. His most notable achievement was shooting an enemy sniper through the rifle scope, solidifying his status as a legendary sniper. Carlos claimed to have also taken down a female Viet Cong platoon leader known as "the Apache woman," however, doubts and debate persist regarding the validity of this particular event.
Hathcock's unwavering dedication and courage were demonstrated when he volunteered for a mission that involved crawling over a staggering distance of 1,500 yards without sleep. This grueling endeavor spanned four days and three nights. His objective was to eliminate a PAVN general, a goal he successfully achieved. Following this mission, Hathcock returned to the US in 1967. His remarkable talent, unwavering dedication, and fearless nature, secured his place in military history.
Nevertheless, two years later, Hathcock made a remarkable return to Vietnam, assuming command of a platoon of snipers. His exceptional leadership skills and expertise were once again put to use in the challenging and dangerous environment of the war-torn nation.
Hathcock's illustrious career as a sniper came to a sudden halt on 16 September 1969. While traveling in a vehicle, it struck an anti-tank mine, resulting in severe burns and injuries. He managed to extract and save seven marines from the burning vehicle. He himself suffered extreme burns all over his body, including his face and legs. Someone placed him in the water as they didn't know how badly he was injured.
The Marines and Carlos were flown to the hospital ship USS Repose and ultimately carried over to the burn center at Brooke Army Medical Center in San Antonio, Texas.
This devastating incident marked the end of his time as an active sniper on the battlefield, however, Hathcock's remarkable bravery and selflessness did not go unnoticed. For his actions and sacrifices, he was awarded the Silver Star, honoring his exceptional valor and contributions, as well as the Purple Heart recognizing his wounds received in combat.
Later Work
Following his return to active duty, Hathcock played a pivotal role in establishing the Marine Corps Scout Sniper School at Quantico, Virginia. Despite enduring constant pain due to the severe injuries suffered in Vietnam, he remained committed to teaching snipers.
Unfortunately, in 1975, Hathcock's health took a turn for the worse, as he was diagnosed with multiple sclerosis. Despite his declining health, he stayed in the Marine Corps, but his physical condition continued to deteriorate. Just shy of completing the 20-year mark that would have entitled him to regular retirement pay, he received a permanent disability separation, resulting in a 100 percent disability pay. This starkly contrasted with the 50 percent pay he would have received had he retired after 20 years of service.
Carlos Norman Hathcock II was one of the best snipers in US history. Hathcock learned to shoot as a child, mostly out of…

Posted by History of the Marine Corps on Saturday, February 15, 2020
Forced to leave the Marines due to his medical condition, Hathcock fell into a deep state of depression, feeling as if the service had turned its back on him. Thankfully, his wife Jo stood by his side during this challenging period. As he battled his depression, Hathcock discovered solace and a renewed sense of purpose through shark fishing, which helped him overcome his emotional struggles. Despite his discharge, Hathcock continued to share his expertise, providing sniper instruction to various police departments and select military units, including US Navy SEAL Teams.
Net Worth
According to sources, Carlos Hatchcock's net worth was estimated at $5 million at the time of his death.
Personal Life, Marriage, Wife, Children, Death
Carlos Hatchcock was married to Josephine Bryan from 1962 until his death. The couple had one son, Carlos Norman Hatchcock III.
Carlos passed away on 22 February 1999 in Virginia Beach, Virginia, USA, from multiple sclerosis complications. He was interred at Woodlawn Memorial Gardens in Norfolk, Virginia.