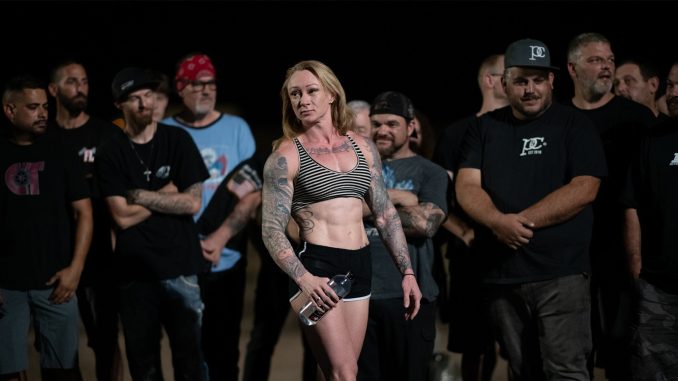 Season 4 of "Street Outlaws: Fastest in America" introduced viewers to a new cast member, Jessica Heath, who quickly made a name for herself as a fierce competitor on the track. As part of the new Team Insane, Jessica brought her years of experience as a street racer and her competitive spirit to the show, quickly becoming a fan favorite. But there's more to Jessica than just her skills behind the wheel. She's also a seasoned bodybuilder, with a passion for fitness and a dedication to pushing herself to the limit. Her vibrant personality coupled with her racing skills have struck a real chord with the fans, who eagerly await to see her on the track again.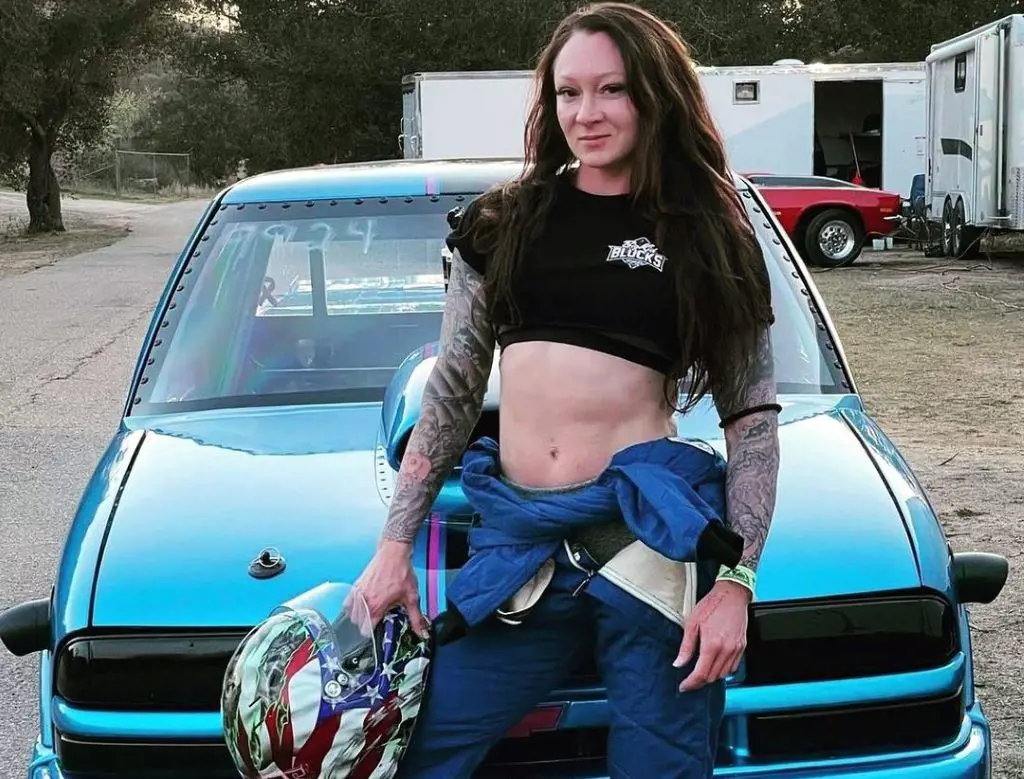 Jessica Heath early life and career
Jessica Heath was born in 1983, in Maysville, North Carolina, where she developed a passion for cars at a young age, often being found around her father's garage, learning the ins and outs of car mechanics, and became fascinated with the world of racing. As she got older, Jessica began to participate in street racing competitions in her area, honing her skills and gaining a reputation as a very talented driver in the underground racing scene.
In addition, Jessica is an accomplished bodybuilder and fitness enthusiast. Growing up, she spent countless hours in the gym, sculpting her physique and honing her strength and endurance, which eventually led to her competing in bodybuilding competitions across the region. Today, she's a fitness trainer and member of the International Fitness and Bodybuilding Federation.
Her success in the world of racing led to her becoming a cast member in the fourth season of "Street Outlaws: Fastest in America". She was introduced as a member of Team Insane, which also features Bratt Bergeron, the captain of the team, Falcon, Kaci, and Matthew Daesleer. Despite appearing on "Street Outlaws" for the first time, members of Team Insane are all highly skilled racers and car builders with years of experience under their belts.
Jessica Heath love life and family
Jessica Heath is married to Issa, who can also be seen on "Street Outlaws". The two share a passion for fitness and a healthy lifestyle, and can frequently be seen at the gym in their social media posts. Their love and admiration for each other has become a talking point among fans, who appreciate their relationship both on and off the track.
Jessica also has three children from a supposed previous marriage. However, any information regarding that relationship remains unknown.
Playing tourist with my new buddy Nick.. @inkedjessy_ifbbpro son from NY. This is his first time to Las Vegas. It's fun to be out the shop for a little. #insanepower #vegas #inkedjessy #tourism #newfriends

Posted by Insane Power on Saturday, August 21, 2021
Street Outlaws
"Street Outlaws" is a famous reality TV series that airs on the Discovery Channel, following various teams of underground street racers who compete in high-speed, high-stakes races across the country. The drivers use a variety of modified cars and trucks, many of which have been souped-up with high-performance engines, nitrous oxide boosters, and other aftermarket parts to enhance acceleration and top speed. The show has become a fan favorite thanks to its intense racing action, colorful cast of characters, and behind-the-scenes look at the world of street racing.
Since its debut in 2013, "Street Outlaws" has spawned several spin-offs, such as "Street Outlaws: No Prep Kings," which focuses on no-prep races, which take place on a racing surface that hasn't been treated with traction compound, requiring drivers to use their skills and strategies to navigate the course safely and quickly. The stakes are high, with cash prizes and bragging rights on the line for the winners.
Another popular spin-off is "Street Outlaws: Memphis," which centers around a group of Tennessee. Racers, who have a unique style and approach to racing, with a focus on big engines and high horsepower. The show has become known for its colorful cast of characters and intense racing action, drawing in fans from across the country.
However, probably the most popular spin-off from "Street Outlaws" is "Street Outlaws: Fastest in America," which debuted in 2020. This series pits teams from some of the most iconic street racing cities in the country against each other, in a winner-take-all competition to determine which team has the fastest cars and the most skilled drivers. Teams must bring their best cars and drivers to the track, using all their skills and knowledge to outrun the competition, and claim the title of "Fastest in America." This show often changes its location and cast members, with its newest Season Four taking place in Memphis, and featuring new teams, some of which are Team Insane, 252 Outlaws, and Trailer Park Mafia.
In addition to its various spin-offs, "Street Outlaws" has also spawned a number of controversies over the years, with some critics accusing the show of promoting illegal street racing, and unsafe driving practices. However, the show's producers and cast members have consistently maintained that they prioritize safety and responsibility, and that the races depicted in the show are carefully planned and controlled to minimize risk.
Despite these controversies, "Street Outlaws" continues to be one of the most popular and exciting reality TV shows on the air, drawing in millions of viewers each season, and inspiring a new generation of street racers to pursue their passion for speed and adrenaline.
Jessica Heath made a strong first impression
From the first episode she was introduced in, Jessica Heath began to draw attention due to her athletic looks and tattoos. Aside from Jessica's strong physique, she can also easily be recognized by her car, which is a blue Chevy pickup. However, this is no ordinary pickup truck, as it sports a massive hood intake and bold racing stripes, which hint at the powerful engine that lies below. Her license plate, "INKDJES", references her nickname Inked Jess, which she got thanks to the many tattoos on her body.
Still, it's not only her looks and car that make her stand out from the crowd, but her actions as well. In one of the first episodes which she appeared in, Jessica arm wrestled Kye Kelley for lane choice before the race. She ultimately lost the arm wrestle, and JJ Da Boss flipped a coin for lane choice instead, following which, she returned to her car feeling confident.
Conclusion
Jessica Heath has quickly stood out among the crowd of cast members on "Street Outlaws" thanks to her vibrant personality and unique lifestyle. As a new member of Team Insane, Jessica has already shown that she has the skills and drive to compete with the best racers on the show.
Her love and support for her husband Issa has become a source of inspiration for many viewers.
With her impressive physique and her commitment to achieving her goals, Jessica is a true role model for anyone looking to pursue their dreams. Ultimately it's uncertain whether Jessica will return in future seasons of "Street Outlaws" However, it will surely be exciting to see what the future holds for this talented racer and bodybuilder, in "Street Outlaws" and beyond.