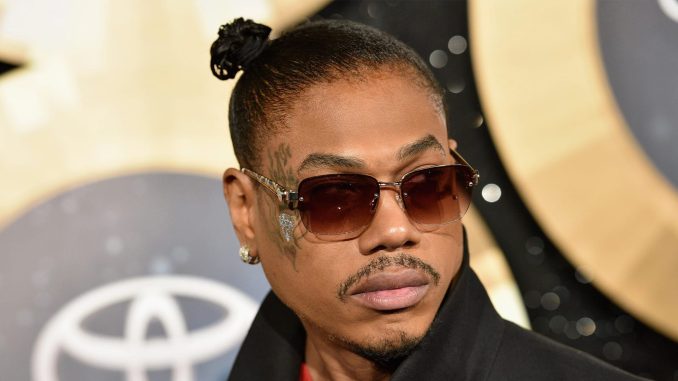 Who is Devante Swing?
He is a singer-songwriter, rapper and music producer, probably known best as the founding member of the R&B group Jodeci. However, Devante Swing's story isn't just another rags-to-riches tale that we've all heard about musicians. The story of Devante took a terrible turn as he was accused of raping a female admirer, which was subsequently dismissed due to a lack of proof. Devante, on the other hand, was never the same after his house was burglarized and his drinking problem worsened.
We'll start from the beginning so you can better understand this cautionary tale of fame and addiction, as well as Devante's rise and fall.
Devante Swing said Girl you can get it anytime you want it #jodeci #everymoment #goinguponasunday pic.twitter.com/pfWjDTLadW

— Jodeci (@jodeci) February 22, 2015
Early life, family, and education
Born Donald Earle DeGrate Junior under the zodiac sign of Libra on 29 September 1969, which makes him aged 53 as of May 2023. He's a native of Hampton, Virginia USA, holds American nationality, and his ethnicity is African-American. Devante was raised by his parents, Reverend Donald DeGrate and Mary, alongside his younger brother, Dalvin, also a member of Jodeci. The family later moved to Charlotte, North Carolina.
There isn't much known about Devante's early days, except that he loved music and dreamed of becoming a famous rapper. He sang in his church, and learnt to play 11 instruments. When it comes to his educational background, aged 16 he dropped out of high school, and ran away from home to Minneapolis to get a job with the famous singer, Prince. After begging the receptionist to give him a chance to speak with Prince, and realizing that this would never happen, he went back home, where he began working as a mixing engineer.
His rise and fall
Concurrently, working as a mix engineer for Hi-Five, a rap group, Devante began producing. In 1989, Devante and his brother founded a duo, however, they didn't achieve much success. When they joined forces with Cedric Renard Hailey whose stage name is K-Ci, and his brother Joel Hailey, better known as JoJo, the quartet soon signed with Uptown Records.
In 1991, they began working on their debut album, entitled "Forever My Lady", released in May of that same year, which led to their widespread popularity. The singles "Come and Talk to Me" and "Forever My Lady" were on the Billboard Hot 100 chart, while the album went on to sell over three million copies.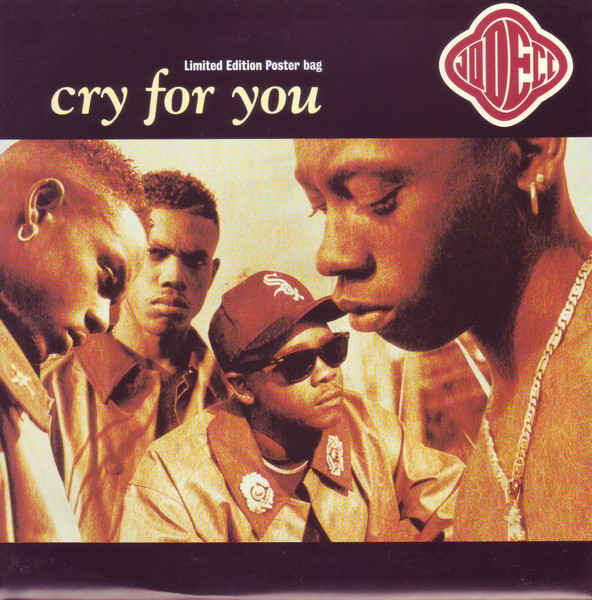 Two years later, the group released their second album "Diary of a Mad Band", which went double platinum. The songs "Cry for You", "What About Us", and "Feenin" became major R&B hits.
In July 1995, Jodeci released their third album "The Show, the After Party, the Hotel", which reached second place on the Billboard 200, and was certified platinum.
Devante and his fellows had everything, money, fame, platinum records, and gorgeous women around them- only to lose it all. Devante lived a life totally opposite to the one he had as a child. With fame came money, lavish cars, and a luxurious home, but also drugs and constant drinking.
As mentioned, he was accused of an alleged rape, and after that, he was found guilty of gun charges, but was sentenced to community service. However, despite the problems, Devante continued to be in high demand for work.
In 1993, when his house was robbed, many believe that that was the night which changed Devante's life forever. Intruders broke into Devante's home in New Jersey, assaulted and robbed him of $20,000 worth of jewelry. Rumors even went as far as to claim he was 'sodomized' during this attack, as it seems that something that occurred that night traumatized him; his erratic behavior since the incident show signs of that.
After Jodeci's third album, Devante vanished out of the limelight, and focused on discovering new music talents. He mentored many popular singers such as Missy Elliott, Stevie J, Timbaland, and Flo Rida, many of them saying about Devante that he played the role of teacher and also a father figure, but that there were times when Devante's demons would start, and he would shout in anger and then would become unapproachable and distant.
I choose Diary of a mad band, but what do yall choose and why?#jodeci #devanteswing #swingmob #newjackswing

Posted by Devanté Swing on Wednesday, May 27, 2020
In 2010, there was a video filmed by an unknown person featuring Devante having a mental breakdown in a Subway restaurant in Los Angeles, California, but Devante pushed creative boundaries and made timeless music, and his downfall was mainly caused by drugs, alcohol, the vices of sex, and fast money.
In 2014, it was announced that Jodeci would reunite and that they'd been working on their comeback album. In the following year, the group released their fourth album "The Past, the Present, the Future", and announced their tour. Their first concert after nearly 20 years, was held in Richmond, Virginia, in June 2015. However, Jodaci hasn't managed to recover the fame they had in the '90s.
Love life and relationships
Devante has been the subject of various rumors about his love life and even his sexual orientation was doubted. One of the rumors was that he had a secret relationship with Madonna. There is a photo featuring two of them sitting close to each other and according to Rolling Stone magazine just a second before the picture was taken, Madonna kissed Devante on the lips. However, neither Devante nor Madonna commented on these speculations about them, and reportedly, he was in relationships with actresses Khadijah Haqq and Kim Porter.
It is known that he has two children, son Justin and daughter Dyana, however, there is no info about their mother(s). As of May 2023, it seems that Devante is single.
How rich is Devante Swing?
Devante currently works as a producer, and prefers to keep his life out of the spotlight. As previously stated, he had it all, and if you're wondering how wealthy Devante is today, it appears that he's saved some money for a rainy day. According to sources, his net worth has been estimated at over $5 million.