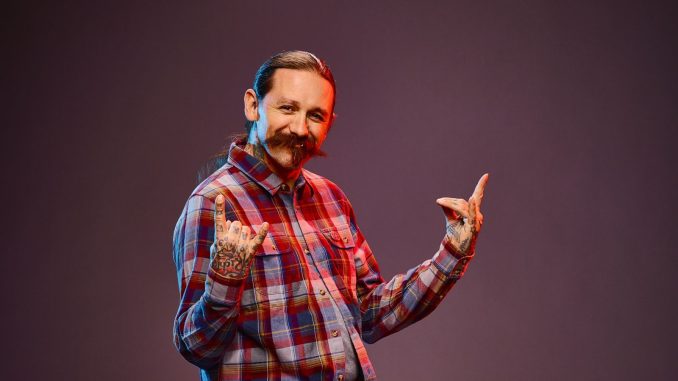 Oliver Peck Wiki
He's a tattoo artist who gained international fame as the judge in the TV competition show "Ink Master", and Oliver Peck was one of the favorite television personalities while in the show. However, he left after considerable backlash when some of his earlier photos leaked onto the internet. Reportedly, those were photos from his MySpace account, and among others, one was featuring him wearing a black-painted face with a racist logo for Halloween. Although Oliver publicly apologized via Instagram, he and the show's producers concluded that it would be best for both parties if Oliver stepped down as the "Ink Master" judge.
Let us tell you more interesting facts about Oliver's life and career.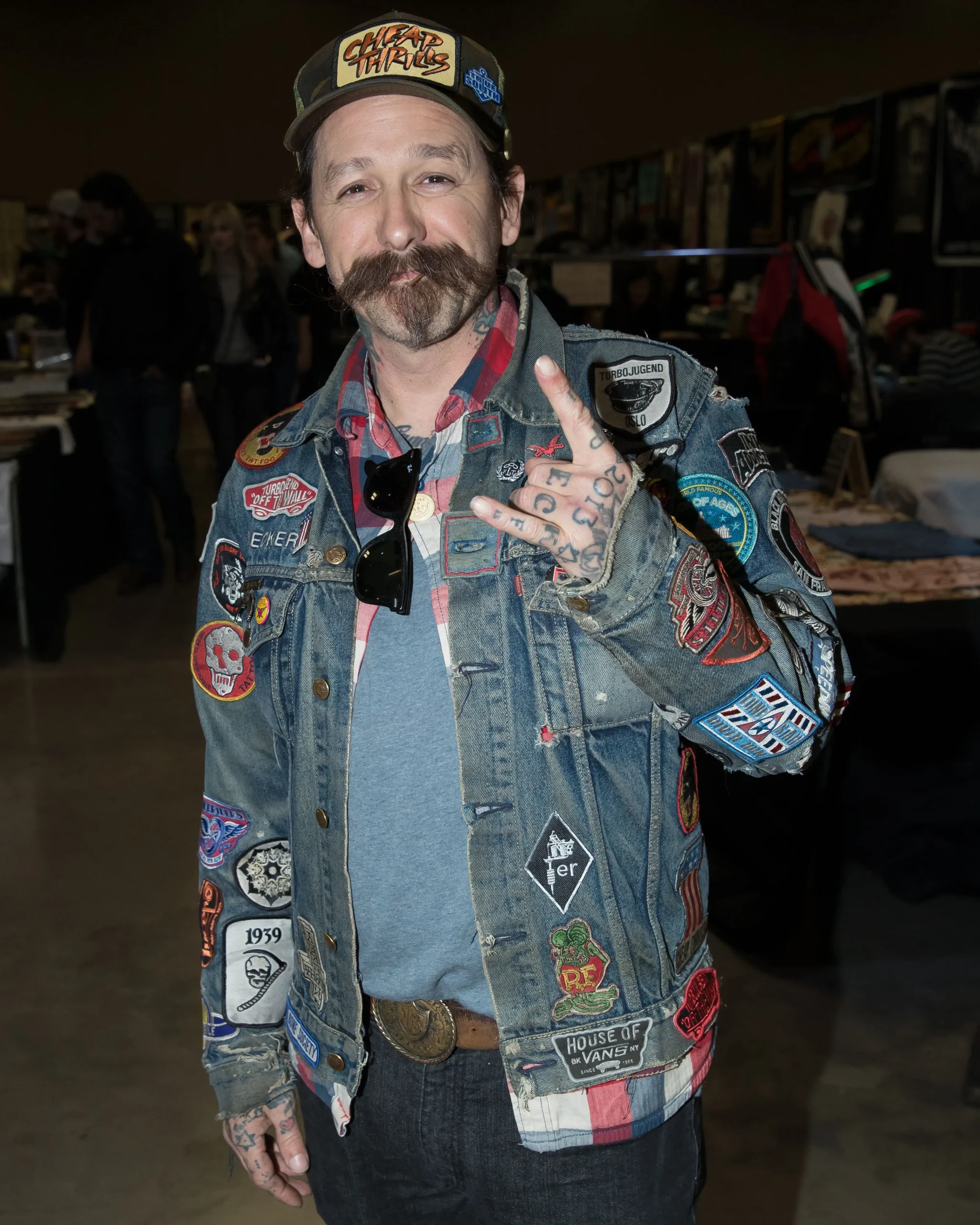 Early life, family, and education
Born Oliver William Peck under the zodiac sign of Leo on 29 July 1971, he will soon celebrate his 52nd birthday. A native of Coryell County, Texas USA, he holds American nationality and comes from a family of Caucasian descent – despite the popular opinion that he's a Mexican – raised by his parents, Diane Lee Young and Jacob Arthur Peck, as their only child.
Oliver discovered his love for drawing and arts at a young age, but as a teenager he was a drug addict, and actually, tattooing helped him to quit drugs. He was 17 years when he had done his first tattoo, of a moon and anchor on his leg. Oliver then borrowed some money from his friends to buy tattooing equipment, and in return, he would tattoo them.
When it comes to his educational background, he attended South West High School, and upon matriculating in 1989, he didn't go to college but pursued his career as a tattoo artist.
Becoming the Tattoo Legend
Oliver began his professional career when he was 19 years old; he's well-known for his traditional American tattoos, which he's preserved up to date. Since 1996 Oliver has been the co-owner of Elm Street Tattoo, in Dallas, Texas, with his friend Dean Williams.
In 1996, on Friday the 13th, he established the custom of offering $13 tattoos. Oliver organized a 24-hour party and the trend took off, and he's now credited with popularizing the event, although he's clarified that he's not the first person to get a number 13 tattoo on Friday the 13th, but generally, his shop expects over 1,000 customers for the event each year. Oliver broke the world record in June 2008 for tattooing the number 13 on 415 people.
Besides the Friday the 13th event, Oliver often organizes various music festivals since 2012. In 2015, Oliver won the Best Tattoo Artist Award in a contest held by Dallas Observer. He's been described as a globally recognized tattoo artist with a distinct style, which many regard as exceptional, given that he's a self-taught artist.
In 2018, Oliver came up with an idea of a 'tattoo roulette', where a client picks a random tattoo from a gumball machine. Later that year, he opened his restaurant called Tiki Loco, which distributes the leftover produce to hospitals in the Dallas area.
Oliver was the judge in the reality show "Ink Master" from 2012 through 2020, and was seen in 172 episodes alongside Dave Navarro, a famous guitarist, and Chris Nunez, also a renowned tattoo artist. Every season of the show follows ten of America's most skilled and creative tattoo artists who compete for a $100,000 prize and the title of 'Ink Master'.
Oliver was absent during the ninth season after he suffered a heart attack. Details were kept under wraps, however, it's known that he underwent surgery.
Oliver has been a pillar of the "Ink Master" brand since its inception. Throughout his participation in the show, he's acted as a judge well-known and respected in the profession. Some of the participants' reactions to his critiques demonstrated how much Oliver was respected.
The Judging Panel for Spike's "Ink Master" – Returning For Second SeasonThe judges panel for Spike's "Ink Master"…

Posted by Ink Master on Monday, September 24, 2012
When Oliver left the show, he said that he loved being a part of this amazing series, however, he didn't want what he did to cast a shadow on the show's success and popularity, so the producers and Oliver decided to part ways.
Despite the cyber storm on the internet caused by his blackface photos, Oliver is still considered a living tattoo legend. His American style and theme tattoos are known for their classic 'old school' look and special attention to detail, which hardly any tattoo artist can perform as well as Oliver can.
Love life and relationships
Oliver has been the subject of speculation about his romantic life, however, it's known that he was married to Katherine von Drachenberg better known by her professional name, Kate Von D, a famous tattoo artist,  who rose to fame as the cast member of the reality show "LA Ink". Kate was born under the zodiac sign of Pisces on 8 March 1982, and is today aged 41 (as of June 2023). A native of Montemorelos, Mexico, she moved with her family to Colton, California USA aged four. Kate comes from a family of Spanish, Italian, German and Indigenous descent.
The two married in 2003, and reportedly, the couple had a daughter together, however, nothing is known about the girl. Oliver and Kate divorced in 2007, and allegedly the reason was Kate's drinking problem, and as Oliver said, she was unfaithful. He also stated that Kate is 'the most self-centered person' he had ever been with.
Currently, Oliver is in a relationship with his long-term girlfriend, Audra Cabral, about whom nothing is known as she prefers to keep her personal matters away from the media's attention.
How rich is Oliver Peck?
As a renowned world-popular tattoo artist, co-owner of the tattoo shop, and restaurateur, Oliver is believed to be quite wealthy. His passion besides tattooing is collecting and riding Harley Davidson motorcycles, whose prices range to $45,000 depending on the model. It's known that Oliver has a partnership with this brand.
According to sources, as of June 2023, his net worth has been estimated at over $500,000.