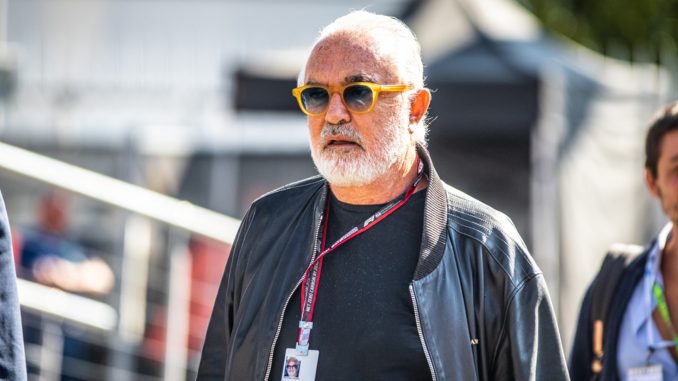 Who is Flavio Briatore?
Flavio Briatore is an Italian businessman and former Formula One team manager, perhaps best known as the manager of the Benetton Formula One team in the 1990s, leading them to win two drivers' championships with Michael Schumacher. Briatore later managed the Renault Formula One team, where they won two more drivers' championships with Fernando Alonso. He has also been involved in various other business ventures, including nightclubs and restaurants.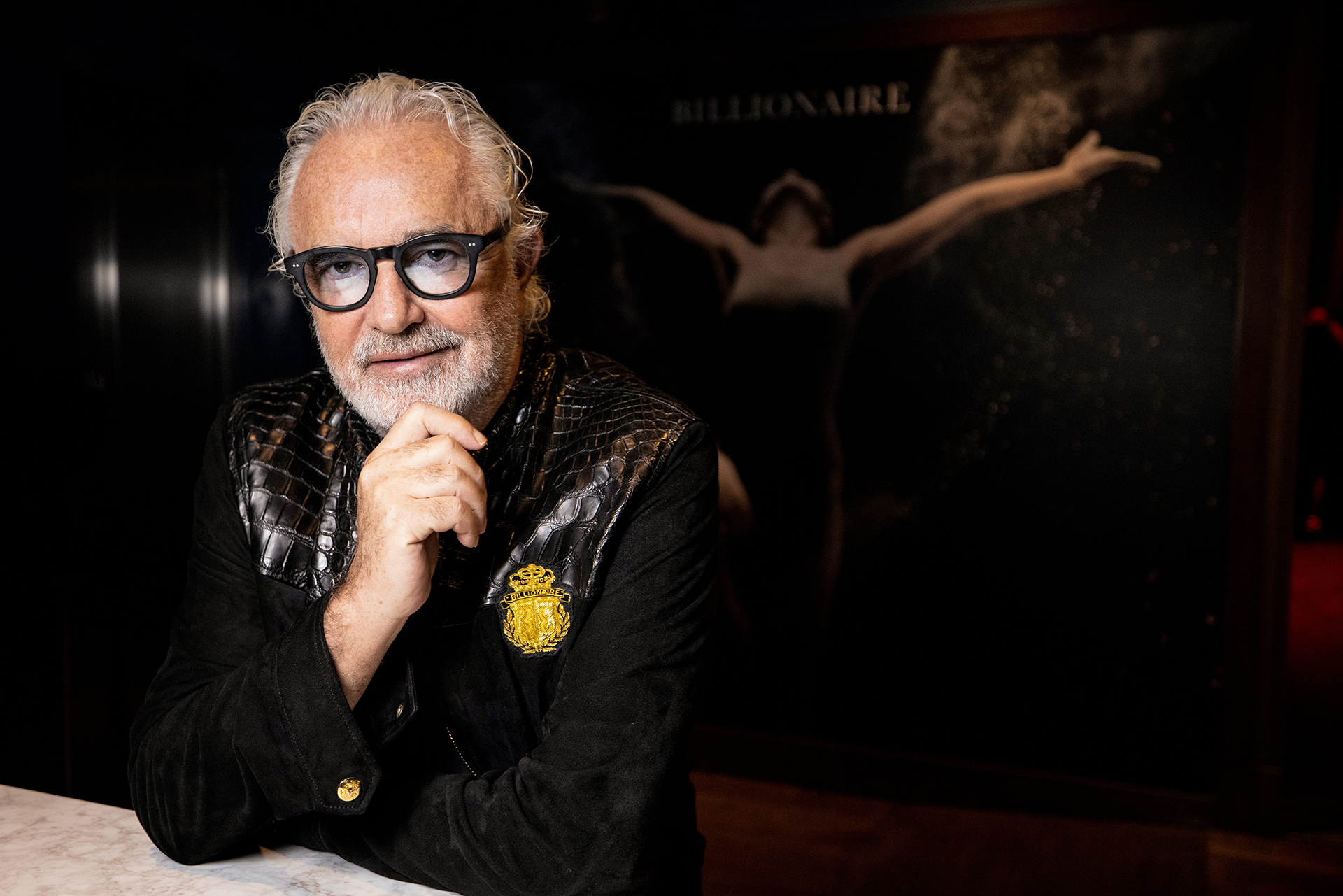 Flavio Briatore Wiki: Age, Childhood, and Education
Flavio Briatore was born on 12 April 1950, in Verzuolo, Italy, and was raised in a family of elementary school teachers. Despite failing public school twice, he went on to attend the private Fassino di Busca high school, where he obtained a diploma in Land Surveying with the lowest grades.
Briatore worked as a ski instructor and restaurant manager before opening his own restaurant named Tribüla, which eventually closed due to excessive debt. In the late 1970s, he moved to Cuneo and began working as an assistant to Attilio Dutto, owner of the Paramatti Vernici paint company. When Dutto was killed in a car bomb attack, Briatore moved to Milan and found work with Finanziaria Generale Italia in the Italian stock exchange. It was there that he met Luciano Benetton, founder of the Benetton clothing company, who would later play a pivotal role in Briatore's career in Formula One.
Early Success in F1
Flavio Briatore's foray into Formula One was unexpected, as he had previously expressed little interest in the sport. However, in 1988, he attended his first Grand Prix in Australia, and by 1989, he had been appointed commercial director of Luciano Benetton's Formula One team, Benetton Formula Ltd. When Benetton fired the team's management, Briatore was promoted to managing director and set about turning the team into a competitive force. He hired and quickly fired John Barnard before luring young driver Michael Schumacher from the Jordan team in 1991. Briatore knew that Schumacher had the potential to be the best, and he built a team around him at Benetton. Schumacher won races in 1992 and 1993 before securing back-to-back World Drivers' Championships in 1994 and 1995, and also winning the Constructors' Championship in 1995.
Although the team faced allegations of cheating in 1994, resulting in fines and a two-race ban for Schumacher, Briatore's success with Benetton was undeniable. Late in 1994, he purchased the struggling Ligier team, acquired its Renault engine supply, and took on complete management of Benetton. However, when Schumacher left for Ferrari in 1996, the team struggled, and Briatore ultimately sold his share in the team. From 1998 to 2000, he led Supertec, a company that supplied Mecachrome-built Renault engines to various teams, including Williams, BAR, and Arrows, and under the brand name "Playlife" for Benetton in both 1999 and 2000.
Continued Success with Renault
Flavio Briatore's tenure as managing director and team principal of Renault saw him lead the team to great success in Formula One. In 2000, Renault purchased the Benetton Formula team, and Briatore returned to his former role, replacing Rocco Benetton. During this time, Briatore met Fernando Alonso, whom he helped secure a race drive with Minardi in 2001, and was promoted to test driver for Renault in 2002. Despite facing backlash for replacing Jenson Button with Alonso in 2003, Briatore's decision proved to be successful, as Renault won both the driver's and constructor's championships in 2005 and 2006 with Alonso behind the wheel.
Briatore also acted as a manager for other drivers, including Mark Webber, Jarno Trulli, Nelson Piquet Jr., and Heikki Kovalainen. Despite being found guilty of breaching regulations in the F1 espionage scandal, Renault wasn't punished, and Briatore continued to lead the team in 2007 and 2008. However, his relationship with Nelson Piquet Jr. soured after the latter was removed from the Renault team, with Piquet Jr. publicly criticizing Briatore's ego and poor race tactics. Nonetheless, Briatore's success with Renault and his talent for spotting young drivers cemented his reputation as one of the most influential figures in Formula One.
Crashgate F1
Briatore was at the center of a race-fixing scandal that shook the Formula One community. The controversy stemmed from a crash involving Nelson Piquet Jr. during the 2008 Singapore Grand Prix – allegations later surfaced to be a deliberate act orchestrated by Briatore and Pat Symonds, Renault's chief engineer, to help Fernando Alonso win the race. Following an investigation by the FIA, Renault was charged with conspiracy and race-fixing, and in return for immunity from punishment, Piquet Jr. provided evidence against Briatore and Symonds. Briatore initially denied the allegations and threatened legal action against Piquet Jr., but eventually resigned from Renault along with Symonds. The FIA banned Briatore from FIA-sanctioned events indefinitely, although the ban was later overturned by a French court, but the scandal had a significant impact on Briatore's career and relationships with his former team and colleagues. Briatore has stated that he has no plans to return to Formula One.
Frauds and Convictions
Briatore was convicted of multiple counts of fraud in the 1980s, which resulted in two prison sentences. In 1984, he was found guilty of various fraud charges and sentenced to one year and six months in prison. In 1986, he was sentenced to three years for fraud and conspiracy, but he lived as a fugitive in Saint Thomas, Virgin Islands, to avoid imprisonment. Briatore returned to the EU after both convictions were extinguished by amnesty.
While Flavio Briatore was in a state of fugitive status, he maintained a close relationship with Benetton and took the opportunity to open several Benetton stores in the Virgin Islands. In 1979, when Benetton expanded into the United States with their first five stores, Briatore was appointed as the director of the group's American operations. Utilizing Benetton's successful franchising methods, the chain experienced a surge in popularity, leading to the presence of 800 Benetton stores in the US by 1989. This brought substantial wealth to Briatore, as he received a portion of each franchising agreement. However, as complaints from store owners regarding competition from other Benetton stores arose, the number of stores gradually decreased to 200.
Consequently, Briatore began seeking new business opportunities.
In 1999, the Corriere della Sera falsely reported Briatore's arrest in Nairobi on fraud charges related to real estate in Kenya. After Briatore filed a libel claim against the newspaper, the allegation was proven to be untrue, and he received compensation for the damage caused.
Other Projects and Interests
Flavio Briatore has a range of business interests in the fashion industry outside of Formula One. He established the Billionaire nightclub brand in 1998 and owns a club in Sardinia. In 2012, he launched another club in Marbella along with a fashion line, Billionaire Italian Couture.
Briatore also has interests in the restaurant industry, owning Cipriani's in London. In addition, he runs a Tuscan beach club and a holiday resort in Kenya called Lion in the Sun.
Briatore also benefits from a company that bought a super yacht called Force Blue, which he has chartered. In 2010, the yacht was seized as part of a tax fraud investigation, but was later released.
He has recently returned to F1 as Fernando Alonso's manager, while he's also in a position under Stefano Domenicali, the current F1 CEO.
Net Worth
According to authoritative sources, Flavio Briatore's net worth is estimated at $400 million, as of mid-2023.
Personal Life, Married, Wife, Children
Flavio Briatore has been romantically linked to several high-profile supermodels. He was engaged to Naomi Campbell in 1998, and they had an on-and-off relationship that ended in 2003. Campbell now refers to Briatore as her mentor.
In March 2003, Briatore began dating Heidi Klum, and she announced her pregnancy in December of the same year, but they broke up soon afterwards, and Klum began dating Seal. Klum gave birth to her daughter Leni in May 2004, and in 2009, Briatore allowed Seal to adopt her and change her name.
Meantime, Briatore married model Elisabetta Gregoraci, who gave birth to their son in Nice, France, in 2010. The two have been divorced since 2017.
Appearance and Body Measurements
Flavio Briatore now has gray hair and has blue eyes. He stands at a height of 6ft 2ins (1.88m), while he weighs approximately 245lbs (110kgs).