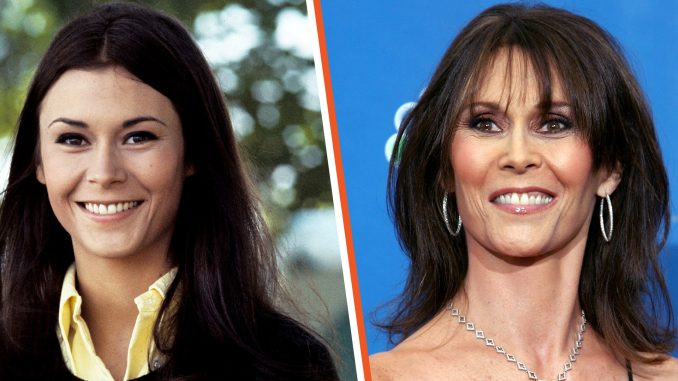 Who is Kate Jackson?
Kate is a retired American actress and television producer, who gained fame for her roles in popular TV series. She is possibly still best known for playing Sabrina Duncan in "Charlie's Angels" (1976-1979) and Amanda King in "Scarecrow and Mrs King" (1983 to 1987), in addition to many other roles that she had during her career.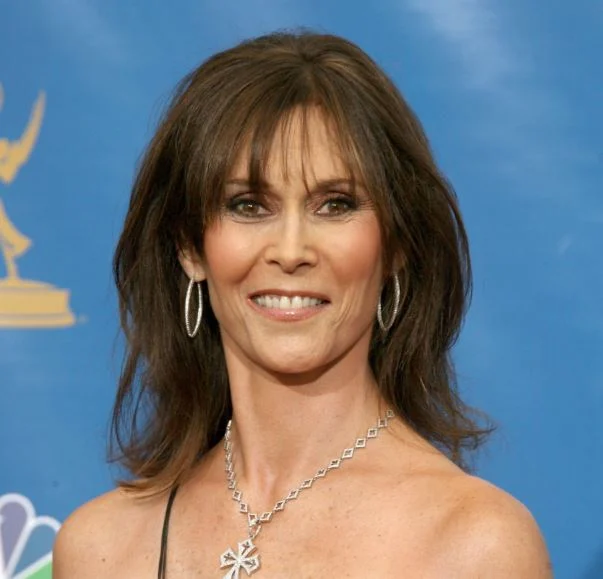 What happened to Kate Jackson? How is she doing today?
Kate now lives far away from the glitz and glamour of Hollywood, which she left in 2009, on a 120-acre farm in Keswick, Virginia, USA. According to reports, she moved there to be closer to her high school best friend.
Kate Jackson Wiki: Age, Childhood, and Education
Lucy Kate Jackson was born on 29 October 1948, in Birmingham, Alabama, USA. The daughter of Ruth and Hogan Jackson, she attended The Brooke Hill School for Girls in Mountain Brook before pursuing higher education. Initially, Jackson enrolled at the University of Mississippi as a history major and joined the Kappa Kappa Gamma sorority. However, she later transferred to Birmingham–Southern College, focusing on speech and the history of the theatre. After completing her academic year, she became an apprentice at the Stowe Playhouse in Vermont. Subsequently, she relocated to New York City to further her acting studies at the American Academy of Dramatic Arts.
Career Beginnings
Kate Jackson started her career as an NBC page and tour guide at Rockefeller Center. She then got her first big break as the mysterious ghost Daphne Harridge in the supernatural daytime soap opera "Dark Shadows". She starred in 70 episodes from 1970 to 1971 and received wide praise for her portrayal. After this, Jackson starred as Tracy Collins in the second feature film, "Night of Dark Shadows" (1971), loosely based on the daytime serial, but which didn't perform well at the box office. She also appeared in two episodes of "The Jimmy Stewart Show" in 1971.
From 1972 to 1976, Kate portrayed nurse Jill Danko for four seasons in the crime drama "The Rookies". She received critical acclaim for her performance, and continued success with the role of Sandy Lawton in the 1972 independent film "Limbo", which focused on the impact of the Vietnam War on soldiers and their families. During this time, Jackson also studied directing and editing, while also appearing in several TV films, including the 1975 drama film "Death Scream", based on the 1964 murder of Kitty Genovese.
Success with "Charlie's Angels" and International Stardom
Kate Jackson's role as Sabrina Duncan in "Charlie's Angels" was a turning point in her career; she was initially cast as Kelly Garrett, but opted for the role of Sabrina instead. The success of the series, which premiered on 22 September 1976, was unprecedented, and it catapulted Jackson, along with her co-stars Jaclyn Smith and Farrah Fawcett-Majors to international fame, as the three women even appeared on the front cover of Time magazine. Jackson was considered the star of the show, and had a prominent role in the pilot film. In 1979, she was offered the Meryl Streep role in "Kramer vs. Kramer", but was forced to turn it down due to scheduling conflicts with "Charlie's Angels". Despite her success in the show, including being nominated for three Emmy Awards for her work, Jackson left at the end of the third season, saying that it was time to move on. She hosted the thirteenth episode of season four of "Saturday Night Live" in 1979
Career after "Charlie's Angeles" and Continued Success
Kate Jackson had a successful acting career after leaving Charlie's Angels" – her next most notable role was in the TV series "Scarecrow and Mrs King" (1983-1987), portraying the lead character Amanda King. The one-hour action drama ran for four seasons and was co-produced by Jackson's production company, Shoot the Moon Enterprises; during her time in the show, Jackson became interested in directing.
After "Scarecrow and Mrs King", Jackson took on the main role in the 1988 TV sitcom, "Baby Boom", a version of the 1987 film of the same name, and the following year, she starred in the film "Loverboy", directed by Joan Micklin Silver.
The '90s
Kate was very active in the '90s. She began the decade with the role of Mare Blackburn in the thriller "The Stranger Within", while in 1993, she starred in the drama film "Adrift", co-starring Bruce Greenwood.
Three years later, she was Jessie Arnold in the TV movie thriller "The Cold Heart of a Killer", about a woman who becomes a target of a deranged stalker, co-starring Robert Desiderio. Moreover, in 1998 she was Kit, a woman wrongfully sentenced for the murder of her husband, but manages to escape and starts seeking a real killer in the thriller movie "Sweet Deception", co-starring Joanna Pacula, Rob Stewart, and Jack Scalia.
Sweet Deception 1998#KateJackson pic.twitter.com/9Vo7M0EmlT

— Kate Jackson Fan (@KateJacksonfan) July 6, 2019
The 2000s and Retirement
She began the new millennium with the film "Satan's School for Girls", in which she played the Dean. Directed by Christopher Leitch, the movie revolves around a young woman named Beth Hammersmith, played by Shannen Doherty, who enrolls in a mysterious all-girls boarding school to investigate the suspicious circumstances surrounding her sister's death.
Three years later, Kate took on intriguing roles in two projects – in the film "Larceny", she played Mom, which directed by Irving Schwartz revolves around a group of friends who devise a plan to steal a valuable diamond necklace from a museum. In this thrilling heist adventure, Jackson's co-stars include Thomas Ian Griffith, John Heard, and Kimberley Kates.
The same year, Jackson portrayed Suzanne Kennerly in the film "No Regrets". Directed by Mark Harris, the movie tells the story of a woman named Emma, played by Janine Turner, who must confront her past and face the consequences of her choices. Kate Jackson's character, Suzanne Kennerly, plays a pivotal role in Emma's journey of self-discovery.
In 2006 she was Maureen Hansen in the film "A Daughter's Conviction", who is accused of murdering her husband and is imprisoned, co-starring Brooke Nevin, John Furey, and Keegan Connor Tracy.
She finished her career in the guest role of Ambassador Elizabeth Prentiss in the 2007 TV crime-drama series "Criminal Minds".
Net Worth
According to authoritative sources, Kate Jackson's net worth is estimated at $10 million, as of mid-2023.
Personal Life, Dating, Married, Husband, Children
Kate Jackson has had a number of romantic relationships throughout her life, starting with her engagement to actor Edward Albert in the mid-1970s. She was then linked to producer Robert Evans, stuntman Gary Quist, and actors Dirk Benedict, Warren Beatty and Nick Nolte, among several others.
Jackson married actor Andrew Stevens in 1978, but the couple divorced in 1981. She then married New York businessman David Greenwald in 1982, with whom she formed 'Shoot The Moon Productions', the company that produced her TV series "Scarecrow and Mrs. King". However, they divorced in 1984.
Afterwards, Jackson was then frequently seen with dermatologist Arnold Klein, before she met Tom Hart while on vacation in Aspen, Colorado, in 1989, and the pair married in 1991; however, they divorced in 1993. In 1995, Jackson adopted a son, Charles Taylor Jackson. Since then, she's apparently remained single, at least officially.
In May 2010, Jackson sued her financial advisor, Richard B. Francis, claiming his actions cost her more than $3 million and brought her to financial ruin. The parties reached an undisclosed settlement in December 2010.
Health Problems
Kate Jackson has been open about her health struggles, particularly with breast cancer and heart disease. In 1987, while filming the fourth season of "Scarecrow and Mrs King", she had her first mammogram, which detected a small malignant tumor. She underwent a lumpectomy and radiation treatment and returned to the show after a week of recovery. In 1989, she had another mammogram that revealed residual breast cancer, and she had to undergo a partial mastectomy and reconstructive surgery. Her former Charlie's Angels co-star, Jaclyn Smith, expressed her support for Jackson during this time.
In addition to her battle with breast cancer, Jackson was diagnosed with an undetected congenital heart defect in 1995, and had to undergo open-heart surgery to correct the condition. Jackson has since been an advocate for breast cancer and heart health awareness, receiving the "Power of Love" award from the American Heart Association in 2003 for her efforts to raise awareness about these important health issues.
Body Measurements
Kate Jackson has dark brown hair and dark brown eyes. She stands at a height of 5ft 9ins (1.75m), weighs approximately 140lbs (63kgs), with vital statistics of 33-24-33, bra size 38B.