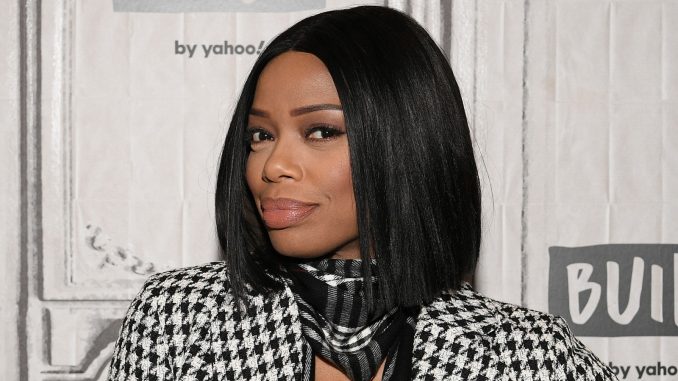 Who is Jill Marie Jones?
A former dancer and cheerleader, Jill Marie Jones is today a renowned actress with 25 acting credits to her name, perhaps known best for her role as Antoinette 'Toni' Childress Garrett in the series "Girlfriends", which earned her nominations for Image Award and BET Comedy Award for Outstanding Actress in a Comedy Series. Jill's appeared in a number of popular television shows and films, and attracted attention not only for her acting talent but also for her breathtaking appearance, of which an army of her fans is particularly fond. Jill was on the cover of King Magazine in 2002.
Let us tell you more about her profession and her path from Dallas Cowboys cheerleader to Hollywood.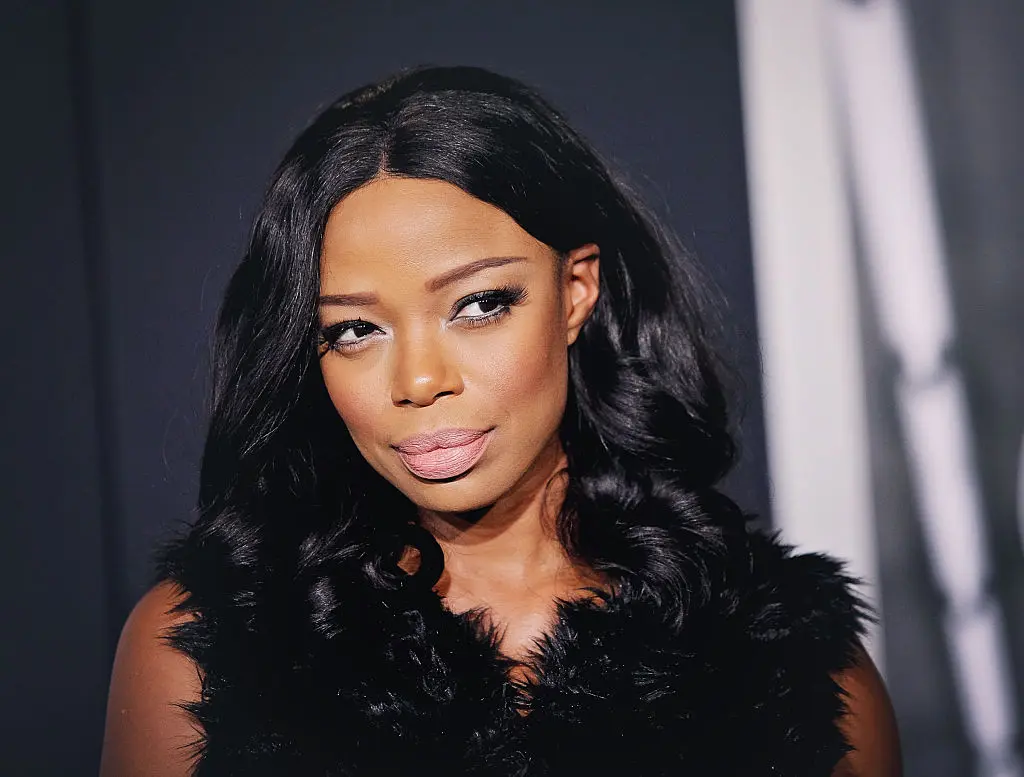 Early life, family, and education
Born on 4 January 1975, Jill's zodiac sign is Capricorn. She hails from Dallas, Texas USA, holds American nationality, and comes from a family of Italian and African-American descent. Jill was raised in her hometown by her parents, about whom nothing is known., nor has she spoken about siblings, thus many believe that she's an only child.
Jill loved dancing from an early age, and  began cheerleading while in a local high school. Upon matriculating in 1993, she enrolled at Texas Woman's University, from which she graduated with a BA degree in 1997. While at college, she was a part of the university's cheerleader team.
After graduation, for two years Jill was a Dallas Cowboys Cheerleader (football), then a Dallas Mavericks Dancer (basketball). She was on a tour with the US Department of Defense and United Services Organization to Japan, Korea, Egypt, and Israel. Jill also performed on The Miss Texas Pageant and "Monday Night Football", an American live television broadcast of weekly National Football League (NFL) games.
Subsequently, she launched her modeling career, before moving to Los Angeles, California where she pursued her career as an actress.
Roles in series
Jill made her acting debut as a Cheerleader Captain in an episode of the series "City Guys" in 2000. Later that year, she was cast to play her most significant role to date, as Toni Garrett in "Girlfriends"; between 2000 and 2006, Jill was seen in 137 episodes of this comedy-drama centered on four women, and follows the story of their lives, loves, and losses. Jill's character was considered selfish and materialistic, but also smart and gorgeous.
When she left the show, many asked what happened, and Jill confirmed her departure saying that her contract ended, thus she decided to try her luck on other projects.
Her next TV series role came in 2010 when she landed the lead role as Gillian in the comedy "Gillian in Georgia", which although having no nominations was well-rated by the audience (8.1/10).
In the following years, Jill guest starred as Pandora in an episode of the series "American Horror Story" in 2013, followed by her role as Cynthia Irving in "Sleepy Hollow" (2013-2015).
During 2015 and 2016, Jill played Amanda Fisher in the action comedy horror "Ash vs Evil Dead", also starring Bruce Campbell, Dana DeLorenzo, and Ray Santiago, which had 18 award nominations and 12 wins, including Chainsaw Award for Best TV Series.
Between 2018 and 2021, Jill was seen as Maggie in all 18 episodes of the series "Monogamy", in which she played one of the main roles opposite Vanessa Simmons and Darius McCrary. The show followed the story of four couples who travel to Los Angeles to repair their broken marriages through a so-called treatment called 'Swap Therapy'.
Concurrently, Jill was seen in her guest role as Tina in an episode of the series "Black-ish" in 2019, before she landed the role of Tamara Roberts in the 2021 drama "Delilah", in which she starred opposite Maahra Hill and Susan Heyward. The show had no nominations, and was poorly rated by the critics and the audience.
Most recently, Jill made an appearance in an episode of the popular comedy series "The Neighborhood" in 2023.
Roles in movies
Jill made her big screen debut as a Court Reporter in the 2007 movie "Universal Remote". Later that year, she followed with her role as Tonya in "Redrum", and as Robin in "The Perfect Holiday".
She was next cast to play Ronnie in the 2008 biographic drama "The Longshots", based on the true life story of Jasmine Plummer, who was the first female to play in the Pop Warner Football tournament in its over 50-years-long history.
In the following year, Jill portrayed Imogene Cochran in the comedy "Drool". Her performance in the movie earned her the FilmOut San Diego, US Award for Best Supporting Actress. Speaking of awards, "Drool" won the Miami Gay and Lesbian Film Festival Jury Award for Best Fiction Feature.
Jill was seen as Nikki in the 2011 movie "Meeting Spencer", followed by her roles in "Men, Money & Gold Diggers" and  "Hear No Evil" in 2014. Her next movie role came in the 2018 horror "Boo!", which won the Brooklyn Horror Film Festival Prize.
Most recently, Jill was seen as Viola in the historic romantic drama "Charming the Hearts of Men", set in the politically charged early '60s in which a sophisticated woman returns to her hometown in the South to find that her options are limited and discrimination abounds. She inspires historic legislation to allow women opportunities that they've never had before. The stars of the movie were Anna Friel, Starletta DuPois and Kelsey Grammer.
Love life and relationships
Jill has been the subject of various rumors about her love life, many of them saying that she might be lesbian or bisexual. She hasn't commented on these speculations, however, it's known that she dated some of the big names from the entertainment industry. One of them is the famous actor, Idris Elba, back in the early 2000s.
Jill was in a relationship with Travis Fimmel, an Australian actor and model, perhaps known best for his role as Ragnar Lothbrok in "Vikings". The two dated during 2004 and 2005.
When the two broke up, Jill began dating Bryce Wilson, a music producer and actor. Their love story ended in 2006. Jill then found new love with the famous "Goodfellas" actor, Ray Liotta, however, this romance was short-lived, ending after a few months.
During 2013 and 2014, Jill was in a relationship with Pyotr Dranga, a Russian accordionist who lives in Los Angeles.
As of May 2023, it seems that Jill is single; she hasn't been married or engaged, and doesn't have children.
Age, height, and net worth
According to her fans, this 48-year-old actress is one of the most beautiful African-American celebrity ladies, and her trademark is her long, dark brown hair; the color of her eyes is also dark brown. She's 5ft 6ins (1.67m) tall, weighs around 130lbs (60kgs), with vital statistics of 35-25-35.
Jill has earned a decent amount of money through her acting career. According to sources, as of May 2023, her net worth has been estimated at over $1 million.