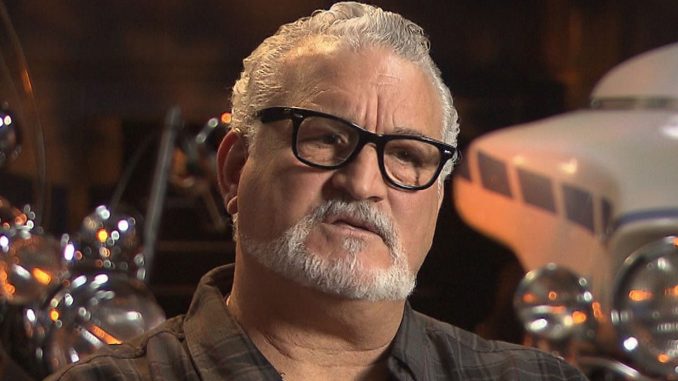 Who is Joey Buttafuoco?
Perhaps the title of this article would best explain who Joey is, a man who survived the scandal and the shooting, although he was neither the one who was shot nor the one who pulled the trigger. However, all this made him a minor celebrity, often interviewed and featured on mainstream and tabloid news programs.
Joey was born on 11 March 1956, and hails from Massapequa, New York State USA. He spent his early life in his hometown, then upon matriculating from high school in 1974, he didn't go to college but began working as a mechanic. In 1977, he married his high school sweetheart, Mary Jo Connery; they have two children together, Paul and Jessica, and subsequently the family moved to Long Island, New York.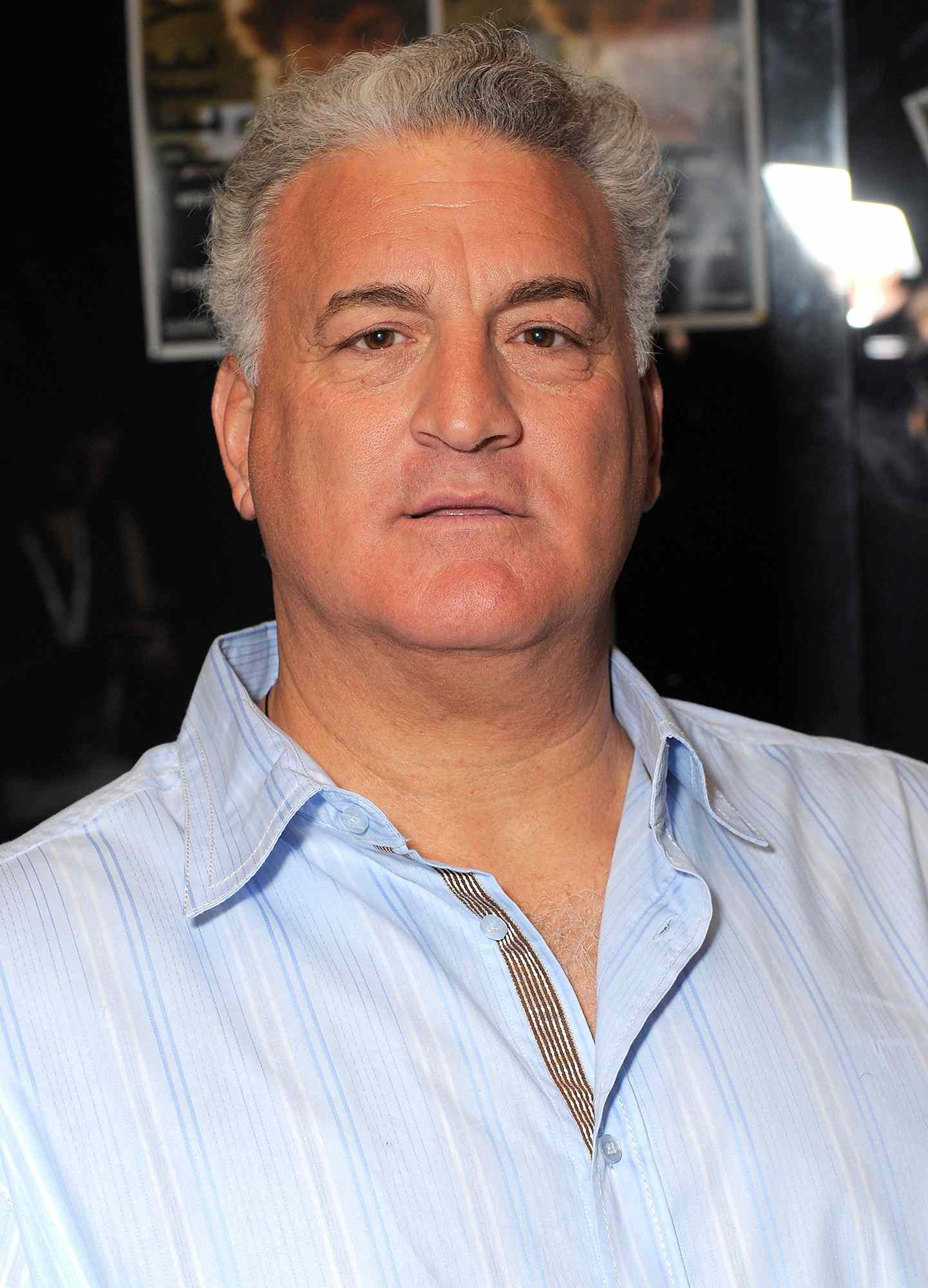 Without his scandalous life story, Joey Buttafuoco is just a regular guy from Long Island, who owned a body shop. He worked hard and lived a quiet life with his family, away from the public eye. However, one day his life changed forever.
His affair with Amy Fisher
The day which changed his life upside-down was the one when Amy Fisher entered his garage, with her father who took his car to be repaired. It was back in 1990, and at the time, Amy was 15 years old, and Joey was 34. To find a way to see him again, Amy would intentionally damage her car which she got as a present for her 16th birthday.
Allegedly, Amy and Joey began a sexual relationship in 1991, however, Amy stated later that their affair began while she was still underage.
Shooting
Amy wanted Joey to be just with her and she was jealous of Joey's wife, Mary Jo. On 9 May 1992, Amy came to Joey's and Mary Jo's house pretending to be her (fictitious) younger sister, Ann Marie. Mary Jo answered the door and Amy told her about the affair Joey and she had, offering Mary Jo a T-shirt with the logo of Joey's auto body shop, as proof of the affair. Mary Jo said that Joey often gives those T-shirts to his customers so she didn't believe her. They talked for about 15 minutes when the confrontation escalated and Mary Jo demanded that Amy leave the front porch of their house.
When Mary Jo turned to go inside, Amy shot her in the face with a gun. Amy dropped the T-shirt and gun and ran to the car where Peter Guagenti, the man who helped her to obtain a gun, waited for her. He told Amy to return for the shirt and the gun and they then drove off.
Amy Fisher and Joey Buttafuoco started an affair when she was in high school. Joey's wife became he victim of Amy's…

Posted by Once Upon A Crime Podcast on Wednesday, February 8, 2017
Mary Jo's neighbors called 911, and she was rushed to the hospital where her surgery lasted all night; luckily, she survived. The police came and interviewed Joey who told them that Amy could be the possible shooter. The next day, when Mary Jo regained consciousness, she recognized Amy from a photo.
Amy was arrested and charged with attempted murder. On 23 September 1992, Amy pleaded guilty to first-degree assault, and was sentenced to five to 15 years jail on 2 December 1992.
Joey Buttafuoco's arrest
The shooting and the subsequent court case received significant media attention, and after Amy was convicted, it was Joey's turn to face the consequences. Joey, at first, claimed that he hadn't had an affair with Amy, and that actually Amy invented their alleged relationship, so he wasn't prosecuted.
However, in February 1993, after Amy accused him of rape and testified against him, and produced a dated hotel receipt as evidence, Joey was charged with 19 counts of statutory rape, endangering the welfare of a child, and sodomy. Initially, he pleaded not guilty, but later changed his plea, admitting he had sex with Amy when she was 16 and that he knew her age at the time. He was sentenced to six months in prison, and was released after serving four months and nine days.
Where is Joey Buttafuoco today?
After his release from prison, Joey and his wife moved to California, but Mary Jo filed for divorce, which was finalized in 2003. Two years later, Joey married a woman named Evanka Franjko, who also filed for divorce in 2007, but later withdrew her divorce petition.
Amy Fisher pictures,shots her lover Joey Buttafuoco's wife Mary Jo Buttafuoco https://t.co/CjnwUaBAb5 pic.twitter.com/qd8PKqCuc9

— infowe (@infowe) May 18, 2017
Joey had problems with the law from the late '90s to the early 2000s. In 1995, he was charged with solicitation of prostitution – he was fined and placed on probation for two years. In 2004, he committed auto insurance fraud and was sentenced to a year of jail and five years of probation. For the rest of his life, Joey is prohibited from working in the auto body industry (in California).
In 2005, probation officers found ammunition in his home, and after Joey pleaded no contest, he served his sentence from 8 January to 28 April 2007.
What happened to Amy Fisher after prison?
In May 1999, Amy was released from prison, and began working as a columnist for the local daily newspapers. In 2003, Amy married Louis Bellera, and they have three children together. Amy's biography "If I Knew Then…", written by Robbie Woliver, was released in 2004.
If you've wondered if Amy and Joey ever reunited, they were seen together in sessions filmed for "Entertainment Tonight" and its spin-off, "The Insider". Amy then stated that she wants to heal and move on with her life. Amy and Joey met again in May 2007, and they were seen having dinner in one of Long Island's restaurants. Later, a television producer, David Krief, said that it was an attempt to develop a reality-TV show.
In October 2007, various tabloids including the New York Post reported that Amy's husband sold a sex tape of him and Amy to an American pornographic film studio, Red Light District Video. Later that month, frames from the tape showing Amy naked were posted on the studio's website. In January 2008, Amy stated that she'd settled with the studio; she made a promotional appearance at Retox, New York City.
In the following year, Amy released her pay-per-view pornographic movie, "Amy Fisher: Totally Nude & Exposed". Her second adult movie "Deep Inside Amy Fisher" was released in September 2010, and it was announced that this is the first of eight of Amy's adult films. However, in 2011, she stated that she'd stopped filming pornographic movies. Four years later, she divorced her husband. As of 2023, Amy is a webcam model.