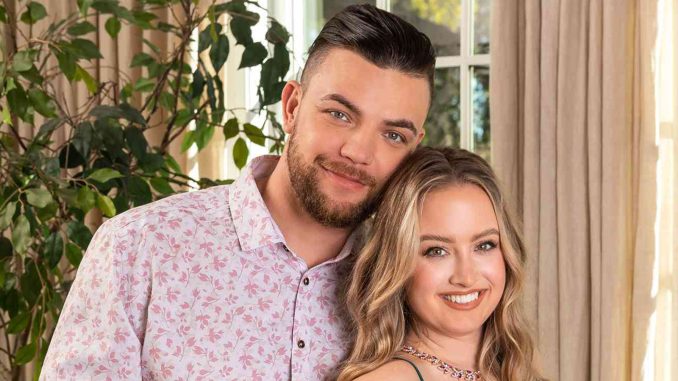 Elizabeth "Libby" Potthast and Andrei Castravet are undoubtedly among the most memorable couples in the TV series "90 Day Fiancé." Their story had a typical beginning; they contacted  using a dating application before meeting and falling in love in Dublin, Ireland; Andrei then relocated to the USA in search of a better life. Their fans will never forget the early struggles related to his unemployment and seemingly unachievable goals of a solid family and a luxurious life. Thankfully, although initially reluctant and somewhat annoyed, Elizabeth's father offered Andrei a job, and the blessings kept coming. Here's how the couple tailored the course of their life and where they are.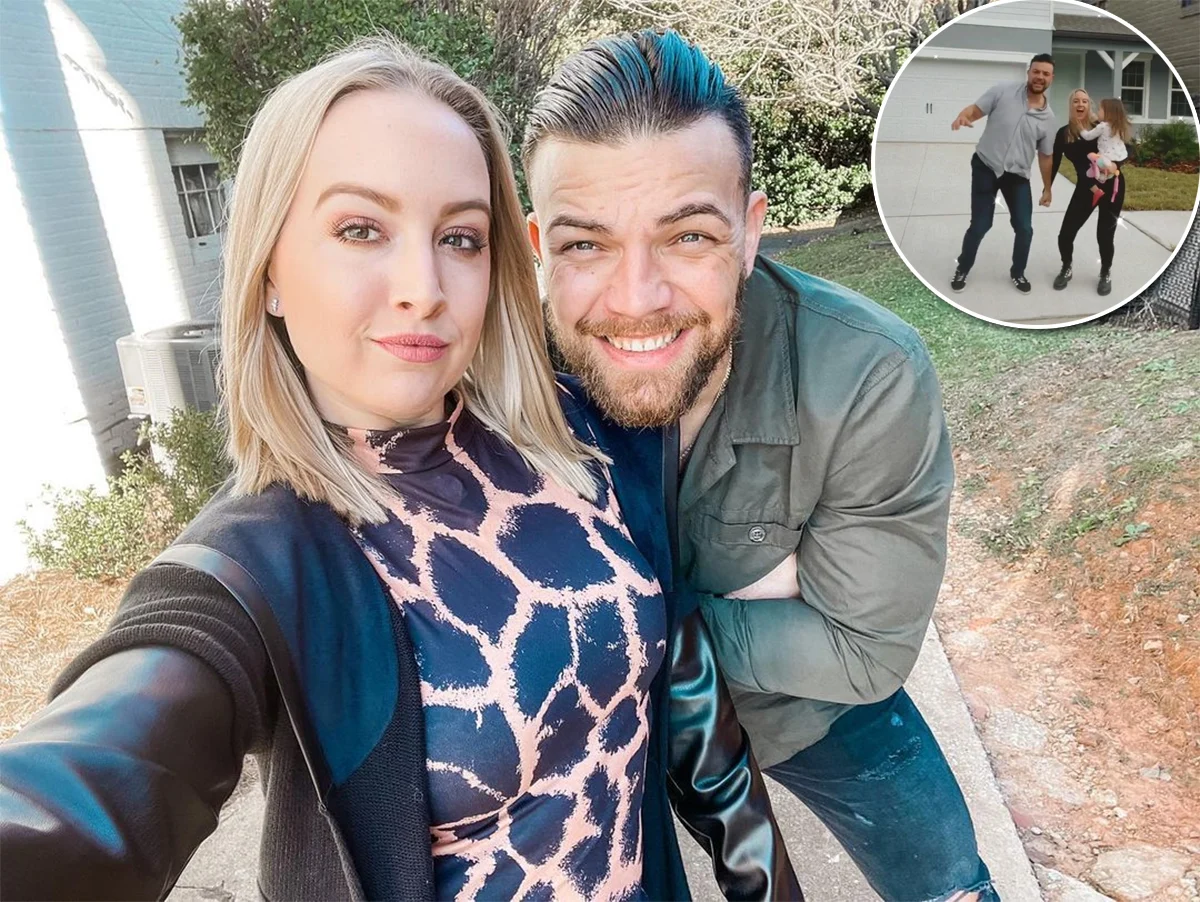 Elizabeth and Andrei live lavishly
Nothing could have predicted the success that Andrei and Elizabeth achieved. Although Elizabeth earned enough money as a Florida-based real estate agent, Andrei had arrived from Moldova on a K-1 visa, meaning that he could only work once he married. That proved difficult because of his boastful personality and refusal to accept criticism or do jobs that he deemed unworthy. Andrei was also on bad terms with two of Libby's siblings, and others didn't have a good opinion of him either. Finally, he left her father astonished after requesting a $100,000 loan without plans to repay it.
Fortunately, most of those problems are old history. Elizabeth and Andrei now have two children, live in a luxurious house with a long driveway, and run a successful real estate company. Moreover, they have several side hustles, including monetized content on YouTube, Cameo, OnlyFans, and TikTok, and both still work with Elizabeth's father.
They welcomed their first child four years ago
After marrying in December 2017, the couple settled in Tampa, Florida. Andrei started working for her father's company, CMP Capital Investments, LLC, first by helping renovate properties, then as a house flipper himself. Following much family drama between Andrei and her family, the couple moved out and filed to start their Limited Liability Company (LLC) named Castravet, INC in 2018, focusing on property management.
However, that fact went under everyone's radar, leading to accusations that they were living on borrowed money and TV show salaries. That was unsurprising; following the 12 episodes of the fifth season of the main show, the couple starred in three episodes of "90 Day Fiancé: What Now" in 2018 before announcing that they were expecting and would stay on TV. Their daughter, Eleanor Louise Castravet, was born on 23 January 2019, weighing 6lbs 11oz or 3kgs.
#90DayFiance's Elizabeth Potthast and Andrei Castravet have welcomed a baby girl to the world! https://t.co/egE7VIuMi8 pic.twitter.com/rRt3YVj1vg

— E! News (@enews) January 25, 2019
The Castravets had a son last year
Following their appearances in the fourth, fifth, and sixth seasons of "90 Day Fiancé: Happily Ever After?" which included more family feuds and cute moments from their lives, the couple made their fans happy again. Fans who missed their March 2022 public announcement could see her pregnancy during the tell-all special of the seventh season, thus they were overjoyed, not surprised, when she gave birth to son Winston Leo Castravet on 4 October 2022, who weighed 7lbs 10oz or 3.5kgs. They also noted that their daughter was immediately 'all about her baby brother.' Elizabeth posted a three-month body figure update, showing that she'd already shed all her pregnancy weight ,and reported being happy and busy.
They enjoy family activities
They never hid their love for doing things together. However, Elizabeth and Andrei increased the frequency of social media posts featuring their family, while dedicating enough space to praising each other. Their Instagram followers could see the couple playing tennis, boating, going to the swimming pool, and sunbathing on the beach, with and without their children.
Elizabeth continues to partner with companies that benefit her life, and promotes them via her social media profiles. She's partnered with EveryPlate, a weekly healthy food delivery; Viori, a cosmetics brand; Viacord, a stem cell collection bank; and several others. Moreover, the couple has a joint Cameo account, @elizabethandrei, where they charge $75 for a personalized video and $225 for a video call.
Plus, Elizabeth manages Eleanor's YouTube channel, Ellie's World. She uploads videos of their trips to the candy store or home activities, such as baking and singing rhymes to Winston. Although a mother, Elizabeth isn't afraid to charge $12,95 monthly for access to her OnlyFans account at @. She apparently refrains from posting full nudity, but has posted pictures of her naked lower body.
They are doing more photoshoots
Their followers have always praised the couple's consistency and quality of social media updates. However, they decided to take things up a notch in 2022, when they started posting photoshoots with and without their children. Instead of relying on a friend or a relative, the couple hired a professional photographer, Lindsey VanderWal, who made her work available on Instagram at @lindseyvanderwalphotography.
That allowed the fans to see pictures from Elizabeth's maternity shoot before they welcomed Winston. Similarly, it informed them that Ellie loves unicorns; hence they brought a horse wearing a horn to make her dreams come true. Moreover, the photographer captured Andrei excitedly throwing his children in the air, and the couple in a tight hug alone on a beach at sunset for Woman's Day this year.
They are still feuding with the family
Although Elizabeth has six siblings – two sisters, and four brothers – three have been vocal about their dislike of Andrei. Her mom, Pamela Putnam, who later remarried, was concerned too, and very reserved in her approach. They could have ignored his shortcomings, such as a short temper, brash attitude, and unwillingness to accept his faults and correct his behavior, however, what hurt them the most was their opinion that Andrei and Elizabeth, especially him, manipulated their father, Chuck, into giving them money for their ventures.
They were surprised that the pair's second wedding, in Moldova, supposedly low-key and small, became a costly event with many dancers and invitees. Although they didn't know the couple's financial situation, Elizabeth's siblings were sure that their father had to foot the bills to make his daughter happy.
With the producers' help, Elizabeth organized a family gathering during a 20 November 2022 episode of "Day Fiancé: Happily Ever After?" Although she invited her mother, and two sisters, Becky and Jenn, and seemed open to conversation, the tension immediately skyrocketed. That's because she brought Andrei, making things awkward and overwhelming. After all, the family discussed why the couple announced the birth of their child on social media without notifying the rest of the family. At one point, Becky slapped Andrei, and the family had to consider attending therapy off-screen.
Andrei stays in shape as a father of two
Viewers may remember that following his show debut, Andrei had a tough time adjusting to the lifestyle in the US. Luckily, after gaining some weight, he returned to doing what he did in Moldova when a police officer; working out. With a slimmer figure, Andrei wisely used the lockdowns during the COVID-19 pandemic and is still in enviable physical shape; he's also unafraid to show his progress and give fitness tips. His pictures from beach outings best illustrate that he lost the tough guy attitude, particularly following his son's birth.
Andrei started smiling in pictures with his wife and children, and now radiates happiness. His Instagram followers noticed and complimented him, particularly his slim face and chiseled arms. That's unsurprising to most; Elizabeth shared her love of cooking for her family over the years. Since she tries to make at least three home-cooked meals daily, the Moldovan beau doesn't have problems staying fit.
They still celebrate religious holidays
Elizabeth and Andrei are both Christians, and their fans have seen them celebrate all major holidays in the US, including Easter, Halloween, Independence Day, and Christmas Eve. However, the couple also respects each other's lineage, and celebrate days such as Saint Patrick's Day and religious holidays in Andrei's Orthodox Christianity religion. Although they rarely capture the latter, making fans wonder how religious Andrei is, his 2020 wedding in Moldova proved his devotion to his people's traditions. Interestingly, their German Shepherd, Stella, has been with the family for most holidays since 2017. Thus, she was part of the family celebrations on Thanksgiving and Christmas last year.
Andrei may get deported
In late 2022 Andrei made waves among the show's fanbase due to a potential secret. That's because US Citizenship and Immigration Services (USCIS) representative invited him for an interview, which shocked everyone. His two-year green card which had expired was extended, and he thought that getting his permanent green card was all but guaranteed. However, his lawyer, Emel Ersan, explained that the only reason for an in-person invite with an immigration officer would be a recently discovered serious problem.
Emel explained that couples with children usually get a green card in the mail, and 95% of his cases never require an interview. After they concluded that the suspicion of marriage fraud wasn't a logical explanation, the lawyer concluded that someone had reported him to immigration, or perhaps that an investigation into police enforcement in Moldova, in which Andrei testified, triggered a notification in the system. Andrei also admitted to overstaying his work and travel J-1 visa in the US for a few days in 2007 or 2008, which may have gone unnoticed. That led to immediate distancing from Elizabeth's family, since they didn't know who to trust.
Although all family members had the motive, Charlie, a fellow cast member, acted suspiciously; hence, he received the most blame. He slipped up during the tell-all episode and said, 'If you are gonna treat somebody's family the way you treat people, like, yeah, there might be a chance somebody might report you!' However, he denied being the whistleblower, claiming that he 'didn't care and never thought about him.' Time will tell if he lied, but most people believed that Charlie wouldn't stoop so low, despite the grievances with his Moldovan brother-in-law.
Andrei Castravet lost his temper when Elizabeth Potthast slipped up during an immigration interview, and 90 Day Fiance viewers slammed him

Posted by 90 Day Fiance news by Monsters & Critics on Monday, October 17, 2022
Andrei bought a muscle car
Many fans were shocked to see Andrei boasting about his expensive ride in mid-January 2023, since his post went online around when the deportation news came out. He posted a picture of his black Chevrolet Camaro next to someone's BMW X6 M and captioned it with, 'Neighbors are not gonna be happy lol… But we work hard, and we play hard.' Although he didn't mention the price or the model, the cost of Camaros typically ranges between $35,000 and $135,000. His male fans applauded his purchase, some offering personal experiences. Regardless, most of his followers questioned his purchase amid the danger of deportation.
They are working on their house
As if purchasing a pricey vehicle wasn't risky enough, some fans remember that the couple wanted to build a house, and purchased a home in late 2021. Andrei explained that they had been working hard for Elizabeth's father in the sixth season, and deserved to own a house at that point in their lives. They were equally enthusiastic about not renting, and moving into a building that served all their needs.
However, they weren't in tune regarding work responsibilities; Andrei wanted Elizabeth to work part-time and be a stay-at-home mom to their two children. In contrast, she felt that she was having an unnecessary career break, and that they could have hired a babysitter. They promptly shared many details of additions to their two-story home, including granite counters, sparkly patterned bathroom floors, a spacious white color-themed kitchen, and large couches. Elizabeth also planned to turn their guest room into a singing studio, and they decorated their daughter's room in gold and pink.
The Castravets live the American dream
Although they unsurprisingly took a break while Elizabeth was pregnant with Winston in late 2022, the couple still works in their real estate company, of which he's the president and she the vice president. Andrei still has his real estate license, and also works for his father-in-law.
Additionally, the couple utilized their skills in purchasing and personalizing their family home over the last year and a half. That made Andrei happy the most; after a nine-month building process, he said in August 2022, 'It means a lot for me to own a house in America. Being an immigrant, to own a house is a huge step; it symbolizes my American dream.'
They are hard-working, yet loving parents
Andrei and Elizabeth attracted attention with their traditional yet polarizing relationship. She stood by her soon-to-be husband from the beginning, even if it meant ruining the relationship with her entire family. Andrei was criticized for being too macho, aggressive, dismissive of others, and irresponsible. However, the couple now owns at least one expensive car, two dogs, and a big house for their two children to grow up in.
Moreover, Elizabeth, who comes from a family of seven, expressed a desire to 'someday have at least half of that,' meaning that the couple could welcome their third and fourth child in the coming years. They certainly have the means, the environment, and the willpower, based on everything that happened so far. Thus, we expect the couple to return for the eighth season of TLC's spin-off, possibly with news about expanding the family.