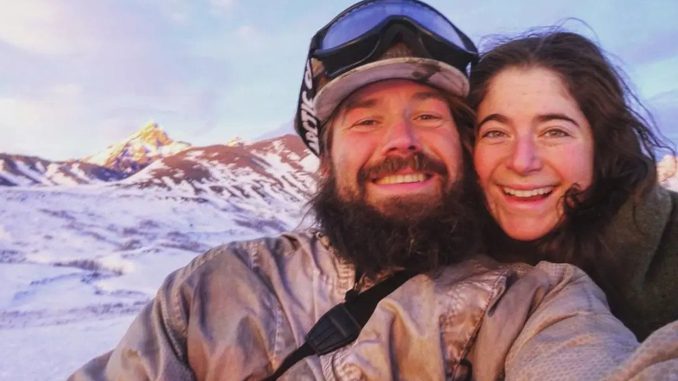 History Channel's "Mountain Men" introduced extraordinary individuals who embraced life in the wilderness. Among them were Morgan Beasley and Margaret Stern, who won over viewers as they showed true grit in facing challenges head-on and with their commitment to sustainable living. They left the reality television show in 2019, and many were curious as to what happened and how they've fared since then.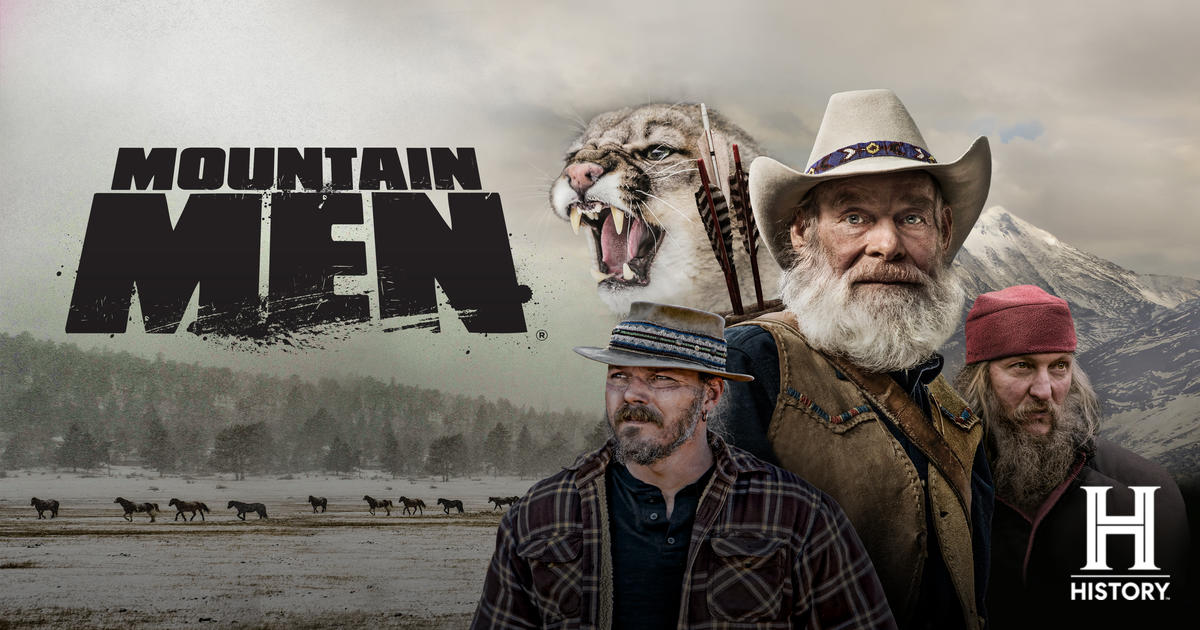 Background on "Mountain Men"
Back in the 1800s, mountain men usually made a living from hunting and trapping, and they were most common in the Rocky Mountains, which stretched thousands of miles from Western Canada to New Mexico. Living off the grid and becoming self-sufficient required much from a man as it entailed enduring extreme weather conditions and rugged terrain. Not many people would choose this way of life, more so in this day and age with all the modern comforts and conveniences readily available, and this was how the cast of "Mountain Men" had become a source of fascination and inspiration to viewers.
When it made its TV debut in 2012, the reality show featured tanner Tom Oar in a place near Montana's Yaak River, survivalist Eustace Conway in North Carolina's Blue Ridge Mountains, and trapper Marty Meierotto in the Alaska North Slope's Draanjik's River region, Each season introduced new individuals, and showed viewers the daily lives and struggles of modern-day mountain men.
Meet Morgan Beasley
Morgan Beasley first appeared in "Mountain Men" in its fourth season premiere in June 2015. He was 33 at that time, and it was his fifth winter in the Alaska Range, a 950-km-long mountain range from Lake Clark to White River. He shared that he had been living off the land since he was in his early 20s and said, 'I live one breath at a time and one step at a time and one day at a time.' Morgan referred to it as 'high-stakes living', as it involved taking risks with serious and possibly life-changing outcomes.
Over the years, he developed a whole skill set that helped him deal or come out on top of every situation he found himself in. Morgan had graduated with a degree in Environmental Science from the University of Idaho. He'd learned how to pack horses, worked as a wrangler, and caretaker of a remote homestead in Idaho. He had experience working on trail crews, in cabinetry, construction, and fish processing.
For his first episode in the show, he set out on a 275-mile, 440kms journey from his campsite in Cook Inlet to a 37-acre piece of land he bought on the other side of the Alaska Range. He knew it wouldn't be easy, but it was his dream to construct his own home from start to finish and set down roots, so he was highly motivated. With no access to a bush plane, he had to find a viable path in going up and down the mountain, and crossing rivers. Going on foot, he hoped to travel 12-16km (8-10miles) on average each day.
As he started in late fall, some believed that he was taking a risk, but he felt that hiking at this time of the year was ideal, as the tundras and swamps had frozen solid, which he found easier to walk on. For years, he subscribed to a nomadic lifestyle, so he'd learned how to travel light; his supplies included a bedroll, 12 pounds of smoked meat, a four-pound inflatable raft, and a handgun. The trek was physically demanding as it involved hiking on steeper slopes and higher elevation in frigid temperatures, especially at sundown, and then using his inflatable raft when crossing a river. There were no trails or roads so one could only imagine how difficult this was, not to mention the danger of encountering wild animals or predators along the way.
#AmazonPrime My brother, Morgan Beasley, formerly on the History Channel Series "Mountain Men" started his own self produced series. If you know lovers of the show or want to be entertained I'd ask you to take a look and please SHARE https://t.co/4jwhqQXpNK pic.twitter.com/u2WnH4e9e7

— Jill Beasley, M.B.A. (@Medsalestalent) December 7, 2020
Meet Margaret Stern
Margaret Stern was introduced in the season six premiere of "Mountain Men" in 2017. She was Morgan's longtime friend, and as an experienced horsewoman, she came to his place in the Alaska Range to care for his pregnant mares. The horses were unsuccessful in giving birth to foals, but she stayed on. She was a great help to Morgan, especially since they shared the same vision for the future which Margaret found incredible, someone who wanted the same things in life as herself. She loved the outdoors and wondered how to do certain things in the wilderness.
Originally from Houston, Texas, Margaret took up Natural History and Botany from the College of the Atlantic in Maine. She studied farming and draft horse work as well as taxidermy, then after graduation, she moved to Alaska to live out her dream.
Morgan barely survived his first winter in the mountains, because it was freezing cold for six months. He learned a lot during that time, and knew that he had to improve his work efficiency because there were so many things that he needed to do with only a small window to do it. With Margaret's help, most chores were accomplished in half the time; Morgan greatly admired her work ethic. For her first episode in the show, they moved or rolled a small cabin to a permanent foundation and got it sealed so that it would have better insulation.
Going remote and enjoying the solitude
Some people wanted life far from the city, but for Morgan and Margaret, it wasn't just about the distance, but how inaccessible the place was. For them, going remote meant going off a wilderness road system or flying in to reach the place. Out there, they had the opportunity to be in deep immersion into the natural world. The homestead was quite remote as it was in the Big River Valley on the western side of the Alaska Range. The closest road was about 150 miles or 250kms away, and nearest town 70 air miles away. It took three years before they had their own airstrip and airplanes, and both learned to fly a plane. Margaret said that her grandfather was most supportive of her flying dream.
One had to enjoy solitude when living far from everyone. However, it didn't mean that the couple lost all contact with loved ones – she and Morgan spent weeks apart as they took turns when visiting family and friends in town or running errands. The first time Margaret was alone at the Alaska Range was when they'd secured their winter camp, and Morgan left for work for a few weeks. She was quiet as she slowly began to have a feel of the place that was to become her new home.
Setting up a homestead
On their website was a blog entry detailing how Morgan and Margaret dreamed of homesteading in the wilderness, and made it a reality. The decision was made one morning over coffee as they looked at a property description online. All they had were a Google Earth view and co-ordinates when they bought the land. In February 2015, about 4,000 lbs of supplies that they vetted, sorted, and weighed for four months were flown in via a ski plane to a frozen lake 150 miles from the closest 'road.' They camped out there while they searched for the exact location of the property. Once they found it, they erected a teepee with a stove, and within a few months, they'd constructed a small cabin. The following year, the horses arrived, and they gradually expanded their operation over the years.
Exit from the reality TV series
The couple struggled to overcome the challenges of carving a life for themselves out in the mountains. No matter the difficulties they faced, it was evident on their faces how happy they were or how rewarding the experience was for them. Margaret said that living there was a lot of work, and the improvements they made on the property took time, considering it was just the two of them who painstakingly did everything; still, it was all very exciting.
As "Mountain Men" chronicled the lives of Morgan and Margaret, many had come to admire their tenacity in subscribing to a lifestyle that only a few would dare to try. Fans were disappointed when the two were nowhere to be found in season nine, which began airing in 2020. No official reason was given for their exit, and it was unclear if they'd quit or if their contracts weren't renewed for another season.
In one of her 2020 Instagram posts, someone told her that she and Morgan did an incredible job at the homestead, and wished that the couple had their own show. She dashed all hope that her fans would see her back on the reality series, as she replied, 'I'm likely never to get involved with TV again' along with a laughing emoji. However, they were happy to hear from people who enjoyed watching them on the show. She also told those who were interested in their progress in homesteading to check out the official Instagram account of their working wilderness homestead.
How are Morgan and Margaret doing these days?
Fans of the reality TV series, especially those who followed the 'adventures' of Morgan and Margaret in the Alaska Range, are naturally curious as to what's happened to them, and wanted to know if they are still together and living on the homestead that they built.
Creating content for Vimeo, Patreon, and YouTube
Most reality stars faded into obscurity after they stopped appearing in the show, and some preferred it that way as they wanted to live a more private life. Without a doubt, Morgan and Margaret certainly didn't shun the limelight, because they continued to film what they were doing, and not for posterity. They created their own content for a documentary series called "Alaska Range Homestead" aired via Vimeo, a video-sharing and hosting platform. So far, seven episodes about their life at the homestead have been released since 2020, and they were available for viewing at $2 per episode and $7 for the whole series.
It was unclear why they stopped uploading videos, but for those who wanted to see more of them, videos were also uploaded on Patreon, a membership platform from which content creators could receive funds from patrons or their fans. He wrote, 'Support me as I try to capture the reality of this life in film and photography, song and prose.  I want to produce authentic content to share the dream with those it most inspires.' The contributions would fund the infrastructure, gear, and software needed to produce captivating footage, and then later on for more professional work. His most recent upload was in January 2023, and it appeared that he's not only a homesteader, but also an aspiring singer. The post entitled "Smooth Sailing, another new song" showed him working on a song, although he was unsure as to what exactly it was all about.
Perhaps wanting to cover all bases, Morgan launched his own YouTube channel in 2020 as well, gaining around 4,000 subscribers and garnering over 70,000 views. In August 2022, he posted a video of himself singing an original song entitled "Moon Rise Pick Up," which was about winter in the Alaskan bush., saying that he had nine other original songs that he was thinking of putting in an album.
Sharing their little piece of heaven in Apricity
The homestead at the Alaska Range that Morgan Beasley owns is named Apricity, which means 'the feeling of the warmth of the sun in winter.' He couldn't think of a better word for what life was like out in the wilderness.; this was what they hope to share with people who came to their place. Those who wanted to experience being a 'mountain man' or a homesteader for five to seven days had the opportunity to do so.
Apricity offered Alaska Wilderness Riding Vacation and Wilderness Homestead Vacation packages in which visitorsould have access to the homestead, rustic but comfortable lodging, custom-curated meals, and a guide to the great outdoors. One could explore the area on foot or by riding the Gaited Icelandic Horses. Adventures to be had included free climbing on small rock formations, observing birds in their natural habitats, discovering wild edible plants, and running small trap lines. At the homestead, one could learn canning, hide tanning, and tracking animals. The rates of the vacation packages ranged from $3,000 to $5,000 per person.
Fans wondered why they turned their homestead into a business, especially since most people who chose to live in such a remote area usually wanted privacy and solitude. One of them wrote in an online journal that what they had in mind aside from constructing their own home, growing their own food, and having off-grid systems, was to have some kind of business.
Morgan said that this way of life was far from simple and it cost money. He shared that they didn't only rely on their homestead to make a living; they had 'side gigs.'  For one thing, setting up a homestead such as building a cabin and other structures as well as establishing a garden and making it productive took time. Also, one couldn't hunt freely because there were regulations established by the Alaska Department of Fish and Game that they had to follow. There were things one would need to survive all-year round that couldn't be found in the wilderness but at a store or hardware, and flying in those supplies costs as well. It was important to have a source of income to afford all of that. While trapping could be one, the prices of fur vary each year, so one shouldn't depend solely on it to sustain their lifestyle.
Fortunately for Morgan and Margaret, they had money saved plus work, which they said came to their home for the first four years; some believed they were referring to their income from "Mountain Men" – improvements they made to their place wouldn't have been possible otherwise. He shared their experience as he wanted people to understand how difficult it was to make their homestead fully operational.
Margaret left the homestead in 2022
According to their official website for Apricity, Margaret left in June 2022 to pursue other endeavors in Alaska. It was stated there: 'The place won't be the same without her contributions and she will be missed, but we are all glad she is moving towards exciting new opportunities.' No further details were revealed. Fans assumed that the two broke up and so she had to leave. Many were saddened by this development especially those who had seen how well they worked together to get the homestead up and running. What was interesting though was that she kept photos of Morgan and her stay at the homestead: one of her favorites was that of Morgan smiling as he tried to cover his face with his hand. What fans knew of her life after leaving Apricity was from her Instagram account. There were photos posted from her trips to Baja California Sur and Wyoming before going back to her beloved Alaska.
Morgan said that there were a lot of risks and uncertainties in living out there in the wilderness of the Alaska Range, but for him, there was nothing that could convince him to go back to living in the city. There was simply no going back. Margaret, it seemed, is still living her dream, just not with Morgan at the homestead.