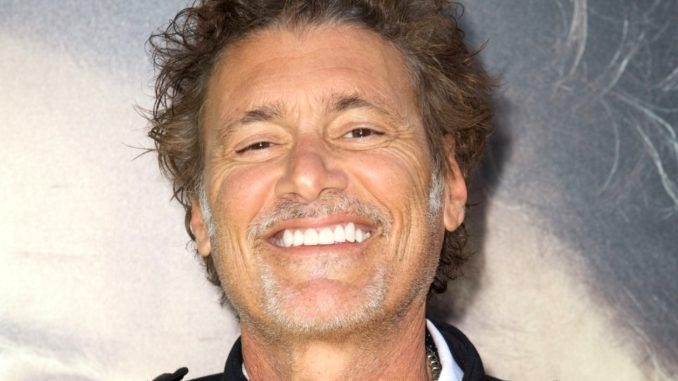 Who is Steven Bauer?
American actor Steven Bauer was born Esteban Ernesto Echevarria Samson in Havana, Cuba, on 2 December 1956, making Sagittarius his zodiac sign. He's had roles in close to 200 TV series and movies, but is perhaps known best for playing one of the main characters Manny Ribera in the evergreen 1983 crime movie "Scarface", which also starred Michelle Pfeiffer and Al Pacino, and was directed by Brian De Palma. It follows a Cuban immigrant who's steadily taking over a drug cartel; the movie was nominated for eight awards.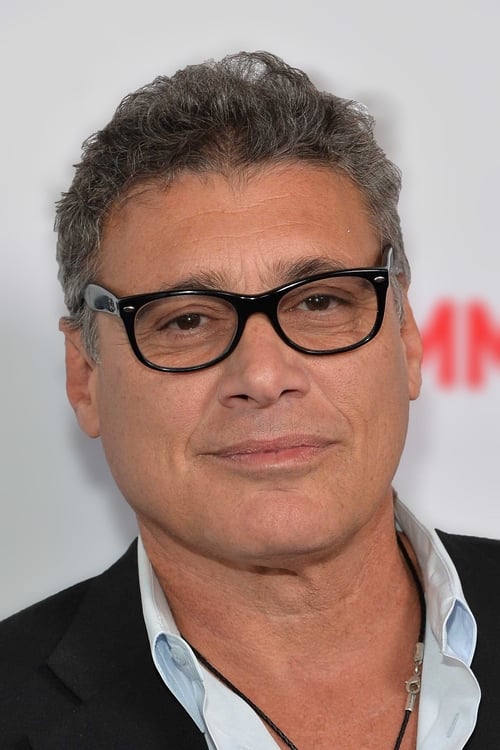 Education and early life
Steven was raised in Havana by his father Esteban Echevarria who worked for Cubana Airlines as a commercial pilot, and mother Lillian Samson Agostini who taught at an elementary school; Steven's maternal grandfather was Jewish, and fled from Germany to Cuba during World War II.
Steven and his family moved to the USA when he was three, and settled in Miami, Florida; it was then that he began using 'Steven' as his name, eventually changing it legally. He studied at Miami Coral Park High School, and began showing interest in acting during his time there; Steven matriculated in 1975, and then enrolled at Miami Dade Community College, from which he eventually transferred to the University of Miami, graduating with a Bachelor's degree in 1979.
Roles in TV series
Steven's debut TV series role was playing Joe Pena in 28 episodes (1977-1979) of the comedy "¿Qué Pasa, U. S. A.?", and some of his following roles were in an episode of the crime mystery "Hill Street Blues", the comedy "One Day at a Time", and the crime mystery "Alfred Hitchcock Presents".
In 1990, he played Michael Santana in nine episodes of the popular crime mystery "Wiseguy", which Frank Lupo and Stephen J. Cannell created, and which starred Ken Wahl, Jim Byrnes and Jonathan Banks. It follows the life of secret agent Vincent Terranova whose job is to infiltrate dangerous criminal organizations and become close to its leaders, the series aired from 1987 through 1990, and won four of its 23 award nominations.
Steven appeared in an episode of only three TV series in the '90s: the romantic drama "Red Shoe Diaries", the fantasy horror "The Outer Limits", and the fantasy action "Welcome to Paradox".
What marked the 2000s for him was perhaps playing Lieutenant Rivera in three episodes of the 2006 drama "South Beach", created by Matthew Cirulnick, and which starred Meghan Ory, Marcus Coloma and Odette Annable. It follows the lives of two best friends from Brooklyn, New York City as they're moving to South Beach, Miami trying to escape their troubled homes.
Steven Bauer has been a familiar face for 40 years — from SCARFACE to RAY DONOVAN!See him on WALKER, TEXAS RANGER — 12p ET What have you seen him in?https://bit.ly/2ziupF4

Posted by getTV on Thursday, May 7, 2020
From 2013 through 2017, Steven played Avi in 60 episodes of the hit crime drama "Ray Donovan", which starred Dash Mihok, Eddie Marsan and Live Schreiber, and was created by Ann Biderman. It follows the life of 'professional fixer' Ray Donovan, and the series won four of its 46 award nominations.
Some of Steven's most recent TV series roles have been in the 2019 episode "Confidence Women" of the action adventure "Supergirl", the 2021 episode "Sangre" of the crime mystery "NCIS" and three episodes of the crime drama "Better Call Saul" from 2017 through 2022.
Roles in movies
Steven's debut film role was playing Nick Donato in the 1981 comedy "She's in the Army Now", while some of his following roles were in the 1981 action "Nichols & Dymes", the 1982 romantic drama "An Innocent Love", and the critically acclaimed 1984 crime mystery "Body Double".
What marked the '80s for him was perhaps playing one of the main characters Khan Taj in the 1988 adventure drama "The Beast of War", directed by Kevin Reynolds, and which also starred Jason Patric and George Dzundza. It follows the crew of a Soviet tank lost and separated from their group in Afghanistan, and the movie won a 1989 Cleveland International Film Festival Award for Best Film.
Steven's most notable performances in the '90s were perhaps in the 1992 crime horror "Raising Cain", the 1996 crime mystery "Primal Fear", which was nominated for an Oscar for Best Actor in a Supporting Role (Edward Norton), and the 1999 crime thriller "The Learning Curve".
In 2005, he portrayed Captain Castel in the romantic drama "The Lost City", which Andy Garcia directed, as well as starred in alongside Bill Murray and Ines Sastre. It follows the lives of an Havana club owner and his family during Fidel Castro's Marxist revolution in the '50s, and the movie won two of its five award nominations. Some of Steven's roles in the remainder of the decade were in the 2006 crime drama "Thieves and Liars", the 2007 action adventure comedy "Planet Raptor" and the 2008 thriller "Toxic".
In 2017, he played Father Gregory in the romantic comedy "Andover", written and directed by Scott Perlman, and which starred Jonathan Silverman, Jennifer Finnigan and Richard Kind. It follows a genetics professor as he's trying to clone his late wife, and the film won four of its 10 award nominations.
Some of Steven's most recent film roles have been in the 2021 action crime comedy "A Song to Kill For", the 2021 crime thriller "Mister Mayfair" and the 2022 romantic sports drama "Nothing is Impossible"; he's currently shooting for five movies, including "On Painted Wings", "In the Night" and "The Circle of Addiction: A Different Kind of Tears".
To smart business choices. pic.twitter.com/jNA7TaffLC

— Better Call Saul (@BetterCallSaul) February 4, 2022
Other credits
Steven received special thanks for the 2003 short documentary movie "'Masked & Anonymous' Exposed".
He has four producing credits, which include the 2001 drama movie "Love", the 2012 short musical film "Paloma" and the 2017 romantic comedy movie "Andover".
Some of his most recent talk-show appearances have been in "Home & Family", "Celebrity Page" and "The Greg Gutfeld Show".
Awards and nominations
Steven's won nine of his 14 award nominations, some of which include a 2001 Screen Actors Guild Award for Outstanding Performance by the Cast of a Theatrical Motion Picture, for his and his colleagues' performance in "Traffic", a 2011 Hoboken International Film Festival Award for Best Actor, for "The Last Gamble" and a 2012 Action on Film International Film Festival Award for Best in Show, for "Paloma".
Love life and marriages
Steven's been married four times, and has two children. His first wife was American actress Melanie Griffith; she's appeared in nearly 90 TV series and movies, and was nominated for an Oscar for Best Actress in a Leading Role, for her performance in the 1988 romantic comedy movie "Working Girl". Steven and Melanie exchanged vows in 1981, she gave birth to their son Alexander on 22 August 1985, but their divorce was finalized in 1989.
From 1989 through 1991, Steven was married to non-celebrity American Ingrid Anderson; she gave birth to their son Dylan Dean Steven Bauer on 14 May 1990.
He was married to Christina Boney from 1992 through 2002, then the following year Steven exchanged vows with his fourth wife Paulette Miltimore, but their divorce was finalized in 2012.
He seems to be unattached as of April 2023, has been married four times and has a son with his first wife Melanie Griffith, and another son with his second wife Ingrid Anderson.
Interesting facts and hobbies
Steven was a rather unknown actor when cast to appear in the hit movie "Scarface", but was nominated for a Golden Globe Award for Best Supporting Actor for his performance.
He was Annie Lennox's motorcyclist boyfriend in her 1985 music video "Would I Lie to You".
He was interested in music prior to launching a career in the film industry.
More than 50,000 people are following Steven on Instagram today, and he's posted close to 200 pictures and videos, with most of these showing him spending time with his friends.
He's a lover of animals, and has featured his pet dog Jen in some of his Instagram pictures.
Steven's a philanthropist, and has donated money to several animal shelters and organizations working with underprivileged children.
His favorite actor's Al Pacino, and some of his favorite movies include "Donnie Brasco", "Any Given Sunday" and "Jack and Jill".
Height, eyes and wealth
Steven's age is 66. His eyes are brown and hair is black, he's 6ft 1in (1.85m) tall and weighs around 190lbs (87kgs).
Steven's net worth's been estimated at over $5 million as of April 2023.