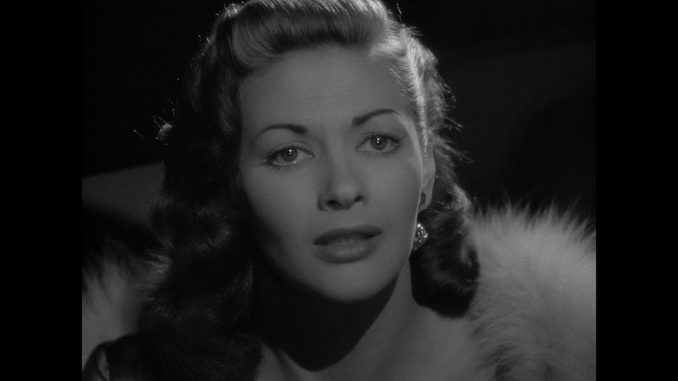 Who was Yvonne De Carlo?
The late Canadian-American actress Margaret Yvonne Middleton, remembered best by her professional name Yvonne de Carlo, was born in Vancouver, British Columbia, Canada on 1 September 1922, meaning that Virgo was her zodiac sign. She'd appeared in 124 TV series and movies prior to retiring from acting in 1995, while she's perhaps still remembered best for starring as Sephora in the 1956 family adventure movie "The Ten Commandments", directed by Cecil B. DeMille, and which also starred Charlton Heston and Yul Brynner. It follows Moses as he's learning about his true heritage, and the movie won 12 of its 24 award nominations, including an Oscar win for Best Effects, Special Effects.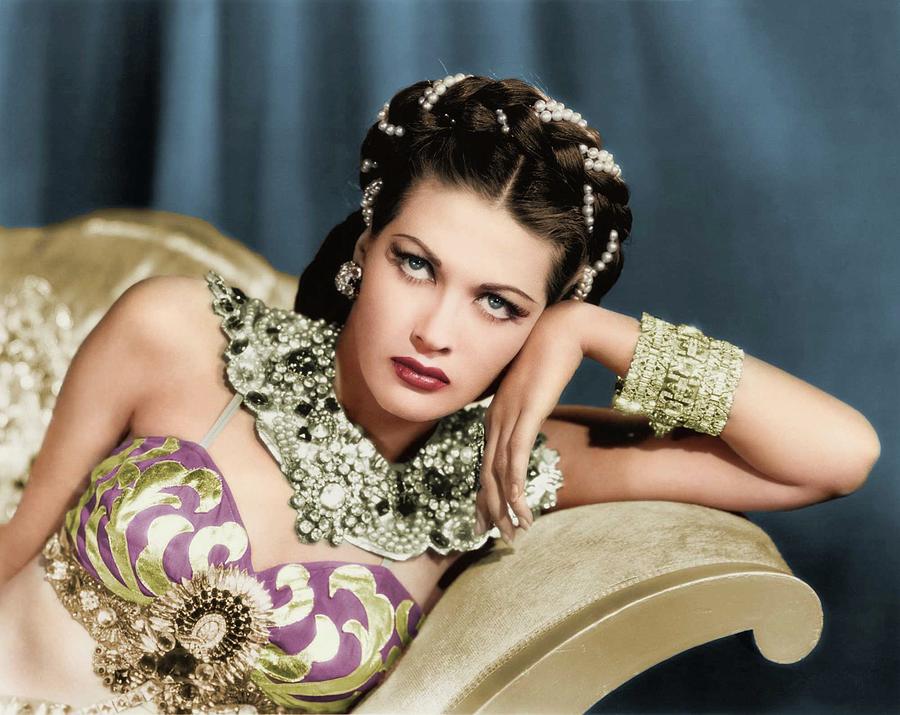 Education and early life
Yvonne was raised in Vancouver by her father William Shelton Middleton who was a New Zealand salesman, and mother Marie de Carlo who was born in France to a Scottish mother and a Sicilian father, and was a milliner. William left the family when Yvonne was three, and it's believed that he married two more times and had several children.
Yvonne studied at Lord Roberts Elementary School, close to her grandparents' home, and grew up wanting to become an author. At the age of seven, she wrote the poem "A Little Boy" which won a contest organized by the magazine "Vancouver Sun", and often wrote short plays, including her own version of Charles Dickens' "A Christmas Carol".
Marie saw her daughter's potential, and thus worked hard to pay for her dancing and singing lessons; she studied at June Roper School of the Dance, and in May 1939, performed at the Hy Singer's Palomar Ballroom.
Yvonne matriculated in 1941 and then began pursuing an acting career rather than a college degree.
Roles in movies
Yvonne made her debut film appearance in the 1941 musical adventure comedy "Harvard, Here I Come!", while some of her following roles were in the 1942 musical comedy "Youth on Parade", the 1943 romantic comedy "No Time for Love", and the 1944 romantic war comedy "Standing Room Only".
What marked the '40s for her, and made her popular in the US was perhaps playing Gina Ferrara in the 1947 crime drama "Brute Force", directed by Jules Dassin, and which starred Burt Lancaster, Hume Cronyn and Charles Bickford; it follows the feud between Captain Munsey and prisoner Joe Collins.
The year 1952 saw Yvonne star as Adelaide McCall in the western "The San Francisco Story", directed by Robert Parrish, and which also starred Joel McCrea and Sidney Blackmer; set in 1956 San Francisco, the film follows a group of honest citizens as they're trying to fight corrupt politicians. Some of her notable performances in the remainder of the '50s were in the 1953 romantic musical "Sombrero", the 1954 adventure western "Passion", and the 1958 drama "La Spada e la Croce".
In 1966, Yvonne starred as Lily Munster in the popular family fantasy comedy "Munster, Go Home!", directed by Earl Bellamy, and which also starred Fred Gwynne and Al Lewis. It follows the Munsters who've just learned that Herman's the new Lord of Munster Hall, and have thus travelled to England.
Yvonne had only a couple of film roles in the '70s, including in the 1971 drama "The Seven Minutes", the 1974 thriller "The Girl on the Late, Late Show", and the 1979 adventure "Black Fire".
She was already semi-retired in the '80s, while her most notable performance in the decade was perhaps playing Ma in the 1987 horror "American Gothic", directed by John Hough, and which starred Sarah Torgov, Terence Kelly and Mark Erickson. The film follows a group of people whose seaplane's malfunctioned, and who've made an emergency landing on an island inhabited by a psychopathic family; the film won Yvonne a Fantafestival Award for Best Actress.
Her three final film roles were in the 1993 family drama "Seasons of the Heart", the horror science fiction comedy "Here Come the Munsters" and the comedy "The Barefoot Executive" both in 1995.
Roles in TV series
Yvonne spent her career focused on appearing in movies, and had only a couple of TV series roles – her debut appearance was in the 1952 episode "Another Country" of the horror science fiction mystery "Lights Out", while she then played Madame 44 in the 1953 episode "Madame 44" of the musical comedy "The Ford Television Theatre" and Pearl Krauss in the 1956 episode "Hot Cargo" of the romantic comedy "Screen Directors Playhouse". The remainder of the decade saw her appear in an episode or two of the comedy "Schlitz Playhouse", the crime comedy "Playhouse 90", and the western "Bonanza".
From 1964 through 1966, Yvonne starred as Lily Munster in the critically acclaimed family fantasy comedy "The Munsters", which Norm Liebmann and Ed Haas created, and which also starred Al Lewis and Fred Gwynne. It follows the adventures of a family of friendly monsters, and the series was nominated for five awards. Yvonne was then cast to appear in an episode of the action adventure comedy "The Girl from U. N. C. L. E.", the western "Custer", and another western "The Virginian".
Her only TV series role in the '70s was playing Fifi Aprea and Madame Jeannot in two episodes (1978-1979) of the family adventure "Fantasy Island", which starred Herve Villechaize and Ricardo Montalban, and was created by Gene Levitt. It follows Mr. Roarke as he's running his unique resort island, the series aired from 1977 through 1984 and was nominated for 10 awards.
Yvonne De Carlo Guest Stars on Murder She Wrote FRIDAY at 8AM/7C

You may know her best in the part of Lily Munster. In this episode of Murder She Wrote Yvonne De Carlo makes a guest appearance as Miss Springer or as her inmates like to call her "Cookie". Don't miss the episode "Jessica Behind Bars" FRIDAY at 8AM/7C on COZI TV!

Posted by Cozi TV on Tuesday, October 19, 2021
Yvonne also appeared in only a single TV series in the '80s, playing Miss Springer in the 1985 episode "Jessica Behind Bars" of the crime mystery "Murder, She Wrote", and her final three TV series roles were in the 1991 episode "The Second Greatest Story Ever Told: Parts 1 & 2" of the comedy "Dream On", a 1992 episode of the drama "2000 Malibu Road", and the 1993 episode "Death of Some Salesmen" of the crime fantasy comedy "Tales from the Crypt".
Other credits
Yvonne sang songs in 16 TV series and movies, including "Take It or Leave It" and "Bahama Mama" in the 1955 crime thriller movie "Flame of the Islands", "He's Gone Away" in the 1965 episode "Far Out Munsters" of the series "The Munsters", and the song "How Are Things in Transylvania?" in the 1981 crime family comedy movie "The Munsters' Revenge".
Yvonne received special thanks for two episodes, released in 2000 and 2003, of the biographical historical documentary series "Biography".
Some of her final talk-show appearances were in "Hour Magazine", "The Jane Wallace Show" and "Vicki!"
Awards and nominations
Yvonne won two awards, including her above mentioned award for "American Gothic"; she also won a 1949 Photoplay Award for Best Performance of the Month (November), for "The Gal Who Took the West".
She received two stars on the Hollywood Walk of Fame on 8 February 1960, one for Motion Pictures and the other for Televisions.
Love life and relationships
Yvonne was 20 when she met American moviemaker Billy Wilder in 1943, and she considered him to be her first big love; they split after around a year, as he fell in love with American actress Doris Dowling.
She began dating American billionaire Howard Hughes Jr. in 1945, after he flew from Los Angeles to Vancouver to meet her; they went on a date a day later, and although Yvonne wanted to marry him, Howard wasn't ready for a serious relationship.
She then dated American actors Burton Stephen Lancaster and Robert Stack, and was engaged to American actor Howard Duff, but they split in 1948.
In 1949, Yvonne began dating famous American actor and stuntman Jacques Joseph 'Jock' O'Mahoney; she became pregnant with Jock, and then learned that she had a large ovarian cyst, for which she underwent surgery to remove it, but in the process lost the baby; her and Jock's relationship ended when she learned that he was also seeing American actress Margaret Field, whom he eventually married.
In the first half of the '50s, Yvonne was engaged to both British photographer Cornel Lucas and British actor Robert Urquhart.
Yvonne De Carlo played Sephora in #TheTenCommandments – She later had a role as Lily on the television hit, The Munsters. pic.twitter.com/zb0j3cIavH

— Hollywood Remembered (@ridethepastlane) April 21, 2019
She met American stuntman Robert Drew 'Bob' Morgan in the first half of 1955, but he was married at the time and had a daughter. Robert's wife died in the same year, and he and Yvonne subsequently exchanged vows on 21 November 1955, while she then gave birth to their two sons Bruce Ross and Michael. Robert was seriously injured while performing stunts in the 1962 movie "How the West Was Won", and it took him five years to be able to walk unaided.
Yvonne and Robert's divorce was finalized in July 1973, reasons unspecified.
Interesting facts and hobbies
Yvonne was an active Republican, and supported Gerald Ford, Ronald Reagan and Richard Nixon.
She was Anglican and a member of the St. Paul's Anglican Church.
Yvonne also tried to launch her career in the music industry; her one and only album "Yvonne De Carlo Sings" was released in 1957, while some of her most popular singles were "Rockin' In The Orbit", "I Would Give My Heart" and "That's Love".
She published her autobiography "Yvonne: An Autobiography" on 1 January 1987.
Yvonne bought an 11-room ranch house in 1950, and described it as her 'dream home'; she added a large swimming pool and stables for her horses, and then sold the property in 1975.
Death, appearance and wealth
Yvonne suffered a stroke in 1998, and then spent the final years of her life at the Motion Picture & Television Country House and Hospital; she died from heart failure aged 84 on 8 January 2007, and her remains were cremated.
She had brown eyes and black hair, was 5ft 4ins (1.63m) tall and weighed around 115lbs (53kgs).
Yvonne's net worth at the time of her passing was estimated at over $2 million.