Who is Rich Little?
A comedian and actor with over 65 acting credits to his name, Rich Little is probably still best known for his role as Stan Parker in the late '60 series "Love on a Rooftop", and for voicing Cedric Sneer in "The Christmas Raccoons", and its sequels. However, when you hear his name, the first thing that comes up to your mind is his remarkable talent for impressions of politicians and celebrities. Often referred to as the 'Man of a Thousand Voices", Rich continues to impress with his touring schedule all over Canada and the United States.
In case you were wondering about his health, don't worry – Rich is doing well. If you wanted to know more about his extraordinary career and his life, you've come to the right place.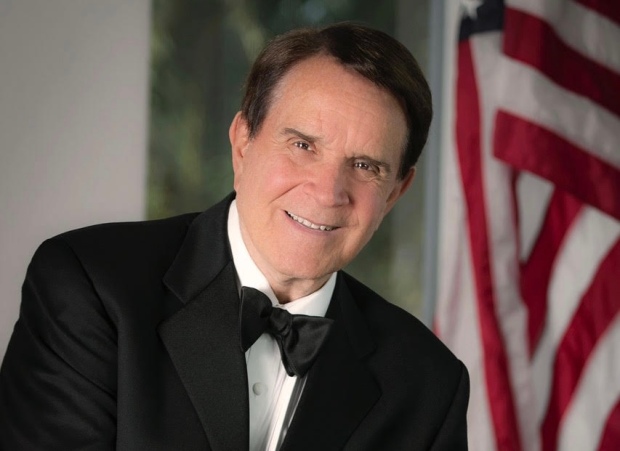 Early life, family, and education
Born Richard Caruthers Little Rich into a family of English and Irish descent. under the zodiac sign of Sagittarius on 26 November 1938, he's aged 84 as of May 2023. A native of Ottawa, Ontario Canada, he holds both Canadian and American nationality – he became a naturalized citizen of the USA in 2010. He was raised alongside his brother, Fred, a voice actor, by their parents Lawrence Peniston Little who was a surgeon, and Elizabeth Maud, who was a housewife.
When it comes to Rich's educational background, he attended Lisgar Collegiate Institute, and upon matriculating in 1956, he didn't go to college but launched his career as a stand-up comedian.
Early career in Ottawa and moving to the US
When he was 11 years old, Rich acted in two documentary movies. He was an usher at the local theatre, and there Rich perfected his voice. His amateur acting career began at the Ottawa Little Theatre, originally called the Ottawa Drama League. Rich won his first acting award performing at the Eastern Ontario Drama Festival. When he was 17 years old, Rich and his friend, Geoff Scoot, also an impressionist, won a talent contest on local television, which led to their appearance in the national talent contest, "Pick the Stars", on Canadian Broadcasting Corporation (CBC) Television in 1956.
In the following years, Rich performed in nightclubs, coffee houses, and other venues across Canada. He debuted in the US in 1963, performing in a country club in Tierra Verde, Florida. His career was helped by the team of Canadian writers, Aylesworth and Peppiatt, who moved to Hollywood, California, and worked on "The Judy Garland Show" – they encouraged Judy to audition Rich, who was impressed by how Rich was imitating various celebrities, that he won the job. Over the next two years, Rich made appearances in numerous shows hosted by Al Hirt, Rudy Valee, George Burns, and many other famous TV personalities.
Rich Little and Judy Garland on The Judy Garland Show, 1964.#teamtjge #judygarland #judy #richlittle #ocanada #diva #thejudygarlandexperience #thejudygarlandshow #legend

Posted by The Judy Garland Experience on Tuesday, September 15, 2020
Roles in series
Rich made his professional acting debut as Stan Parker in "Love on a Rooftop", which was also his breakthrough role, and in 1966 and '67, he was seen in 29 episodes of this comedy-drama in which he starred opposite Judy Carne and Pete Duel. It followed the story of a young couple who moved into a rooftop apartment, however, they didn't know how eccentric their neighbor Stan Parker was. The series had no nominations, but the audience loved it.
In the following years, Rich mostly guest starred in numerous hit series, such as "Petticoat Junction" (1969), "Mannix" (1970), "Here's Lucy" (1971), and "Chico and the Man" (1975). Concurrently, he was heard as the voice of Devereaux DeBoors in "The Pink Panther Show" (1969-1978).
In 1982, Rich won the ShoWest Convention Special Award- Entertainer of the Year, while in the following year, he received his Star on the Walk of Fame (Television) at 6372 Hollywood Boulevard.
The '80s and '90s also saw him guest-starring in various series, including "The Love Boat" (1984), "Murder, She Wrote" (1988), "MacGyver" (1990), and "The Nanny" (1996).
Most recently, in 2000, he was heard as Howard Cosell in the animated series "Futurama", a comedy about a pizza delivery boy, who was accidentally frozen in 1999 and thawed out one thousand years later, starring John DiMaggio, Katey Sagal and Billy West, which had 57 award nominations and 30 wins, including six Primetime Emmys.
Roles in movies
Rich had some uncredited voice roles at the beginning of his career, and his first notable voice role was in the 1972 animated comedy, "Another Nice Mess", in which he presented his well-known gags which allowed him to do his President Richard Nixon imitation.
Rich landed the lead role in the 1980 comedy "Dirty Tricks", also starring Elliot Gould and Kate Jackson, which followed the story of a Harvard student who finds a strange letter allegedly signed by George Washington, but is killed when he tries to authenticate it,; the professor who was an expert contacted by the student is now haunted by the mafia. This comedy had no nominations but the audience rated it as hilarious.
In the following years, Rich was heard in several TV movies, including "The Christmas Raccoons" (1980), and its sequels, "The Raccoons on Ice" (1981), and "The Raccoons and the Lost Star" (1983). He then starred as Mr. X in the 1986 movie "Happy Hour", a comedy written and directed by John De Bello.
A decade later, he appeared as Johnny Carson in the TV movie "The Late Shift", returning on the big screen as The Judge in the 2000 family comedy "The Braniacs.com". Rich was next heard as a Boxing Announcer in the 2013 sports comedy "Grudge Match", starring Robert De Niro and Sylvester Stallone, which followed the story of two aging boxing rivals who after 30 years are again in the ring fighting their final bout.
In 2018, Rich was seen as a Party Guest in "The Other Side of the Wind", a drama about Orson Welles' final film. Most recently, Rich was cast to play Max Van Engelen in the movie "Big Life", a drama about the relationship between father and son who went on a cross-country road trip, which premiered in March 2023.
Love life and wife
Rich was engaged to Jean Christopher, a Canadian actress, back in 1965. His first wife was Jeanne Worden, who worked as a secretary on "The Joey Bishop Show". They married on 16 October 1971, and their daughter, Bria was born in the early '80s. The two divorced in 1989.
During his marriage with Jeanne, Rich had a brief affair with a woman named Lalette Cottrell, with whom he also has a daughter, namely Lyndsay, who was born in 1988.
Since he was separated from his wife before their divorce was finalized, Rich began dating magician Melinda Saxe. The two become engaged in 1991, however, Melinda broke off their engagement saying that Rich secretly filmed them having sex. Rich said that it was just a joke he made on stage while performing, however, she sued him, and eventually, they settled out of court.
In 1994, Rich married Jeannette Markey, also an impressionist and comedian, but the two divorced after three years of marriage.
His third wife was Marie Marotta, a non-celebrity, with whom Rich married in 2003. She suffered from migraines and chronic pain, and died from an intentional overdose of sleeping pills in 2010.
Catherine Brown was his fourth wife, who is only known as a former reality show contestant; they married then divorced in 2012, without explanation.
As of May 2023, it seems that Rich is single, has been married four times and has two children.
Net worth
When his acting career took a downward turn in the late '80s, Rich sold his house in Los Angeles and moved Las Vegas, Nevada. He performed at all the major Las Vegas hotels, and since 2015, he has been a regular at the Laugh Factory, in the Tropicana Hotel.
Most of the income he's earned is thanks to his skills as an impressionist. If you have wondered about his net worth, according to sources as of May 2023, it has been estimated at over $5 million.