Who is Kyle Mooney?
He's an actor with over 70 acting credits to his name, however, Kyle Mooney rose to prominence as one of the main cast members of the show "Saturday Night Live". From 2013 through 2022, he was seen in 181 episodes of this musical comedy series, which began airing back in 1975. He was one of the most liked cast members because of his versatile acting, signature voice, and approach to comedy.
When he left the show, fans wondered why he didn't have a proper 'goodbye scene'. After such as long run, people assumed that Kyle would get some kind of a memorable send-off, however, that wasn't the case. Instead, he was featured in just two sketches in the final episode of the show's 47th season.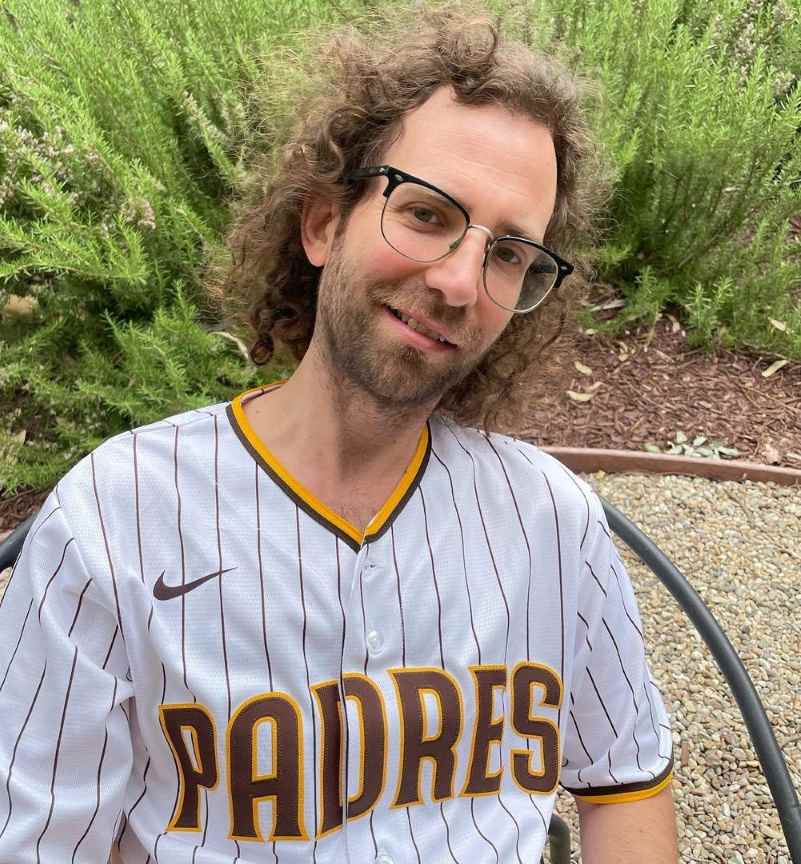 Early life, family, and education
Born Kyle James Kozub Mooney under the zodiac sign of Virgo on 4 September 1984, he's today aged 39. A native of San Diego, California USA, Kyle holds American nationality and comes from a family of German, Polish, Irish and English descent. He was raised by his parents, Linda and Brian, alongside his two elder brothers, Ryan and Sean.
As a teenager, Kyle fell in love with comedy, and was hailed as a class clown, chosen as the most likely to become a TV star by his classmates. He began acting during his high school days,  and for his performance as Prospero in the play "The Tempest" by William Shakespeare, Kyle won the school's award for Best Actor. He attended Scripps Ranch High School, and upon matriculating in 2002, Kyle enrolled at the University of Southern California, from which he graduated with a Bachelor's degree in Arts (Film), in 2006.
Roles in movies
Kyle made his movie debut in the 2007 short comedy "My Mom's a MILF", followed by his roles in several other short movies, such as "Outrageous Fun" (2008), "Bad Reputation" (2009), and "Grammar Class" (2011).
His big-screen debut was his role as Jake in the 2012 comedy horror "Kill Me Now". The plot revolves around a bunch of teens who simply wanted to drink beer, but their cabin party in the woods is spoiled by the psychotic Driller Killer.
In the following year, Kyle was seen as a Father in the biographic comedy "iSteve", based on the life of Steve Jobs, the co-founder of Apple. Later in 2013, Kyle was cast to play Danus Apicary in the TV drama "Youth Large".
He followed with his support roles in the 2014 comedies "Playing It Cool" and "Hello Ladies: The Movie", then Kyle was next cast to play Niles in the 2015 romantic drama "Hello, My Name Is Doris" starring Sally Field, which had 11 award nominations and two wins. Later that year, he co-starred in "Waco Valley" and "It Had to Be You", followed by his role as Don Atari in the 2016 comedy "Zoolander 2", written, directed by and starring Ben Stiller. Kyle was later that year seen as R. A. in another popular comedy "Neighbors 2: Sorority Rising", starring Seth Rogen, Zac Efron, and Rose Byrne.
In 2017, Kyle landed his first lead role in the comedy-drama "Brigsby Bear", which he also co-wrote with Kevin Costello. The movie had 11 award nominations and won five, including the Internet Film Critic Society Award- Most Underrated Film.
In the following year, Kyle was seen in "Never Goin' Back" and "The Unicorn", while most recently, he played The Golem in the 2021 movie "Naked Singularity", which won the San Francisco International Film Festival Award for Best Narrative Feature.
Kyle has announced his newest movie, entitled "No Hard Feelings", also starring Jennifer Lawrence and Matthew Broderick, scheduled for released in June 2023.
Roles in series
Kyle made his first television series appearance as Tyler in an episode of the series "Vicariously" in 2010, followed by his guest roles in "Parks and Recreation" (2011), "Best Friends Forever" (2012), and "Above Average Presents" (2013), among others.
Kyle's got a celebrity girlfriend, too. #SNLPremiere pic.twitter.com/7fLZlE2NiL

— Saturday Night Live – SNL (@nbcsnl) September 30, 2018
As mentioned, in 2013, he made his "Saturday Night Live" ("SNL") debut as a featured player. At the start of the 44th season, he was upgraded to repertory status; some of the most popular and favorite characters that Kyle brought to "Saturday Night Live" were the 4/20 Weed-Smoking Guy, Todd from Inside SoCal, Chris Fitzpatrick, and Bruce Chandling.
Kyle's celebrity impressions of Woody Allen, Jeff Bezos, Johnny Depp, Axl Rose and many others, were favorite segments of the show. His charm and comedic instincts helped improve "Saturday Night Live" standing, after years of criticism saying that the show's quality was declining.
Concurrently, Kyle was seen guest starring in a few TV series – from 2013 through 2014, he portrayed Rory in the comedy series "Hello Ladies", then was cast to play Murphy Brown in the hit series "Arrested Development" (2018-2019), starring Jason Bateman, which had 123 award nominations and 61 wins, including six Primetime Emmys.
When he left "Saturday Night Live", Kyle was seen in the 2022 series "Killing It", and was heard in the 2023 animated series "The Great North" and "Digman!".
Love life and relationships
Kyle has been the subject of rumors about his sexual orientation, saying that he might be gay or bisexual, however, he's stated that he's straight, adding that he supports the Lesbian, Gay, Bisexual, and Transgender (LGBT) community.
There is no info about his dating history before he met his future wife, Kate Lyn Sheil. She's also an actress, perhaps known best for her roles in the movies "The Sound of Silence" and "Equals". She also co-starred as Lisa Williams in the awarded Netflix series "House of Cards".
The two haven't shared how and when they met, and kept their romance secret. Even their wedding was held in a private ceremony, and it's only known that they married in 2021. As of May 2023, they are still together – they don't have children.
How rich is Kyle Mooney?
Kyle's mostly played support roles and although he did not touch the heights of the Hollywood sky, he left an indelible mark on television as one of the main cast members of "Saturday Night Live", and was certainly one of the most beloved performers on the show. According to sources, as of May 2023, Kyle's net worth has been estimated at over $3 million.