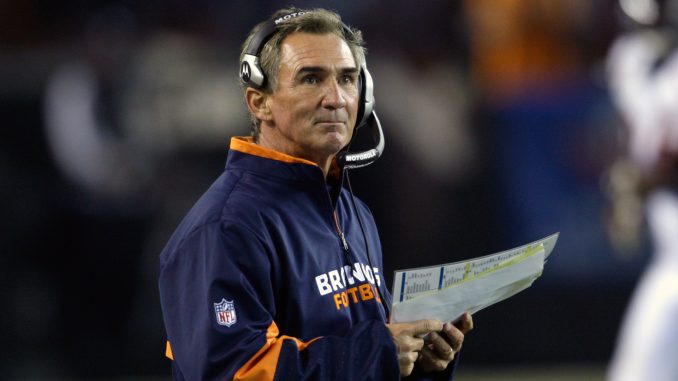 Who is Mike Shanahan?
He's a former American Football player whose career was abruptly ended, however, Mike Shanahan found a way to be near the football field. He entered coaching, and rose to fame as the head coach of the National Football League (NFL) team, the Denver Broncos. Mike stayed with the team for 14 seasons, and led them to two Super Bowl wins. Also during his tenure, the Broncos had the highest winning percentage in the team's history, and the most wins (138).
More about his life, his career, and his remarkable comeback after being fired you'll find in this article. So, keep on scrolling.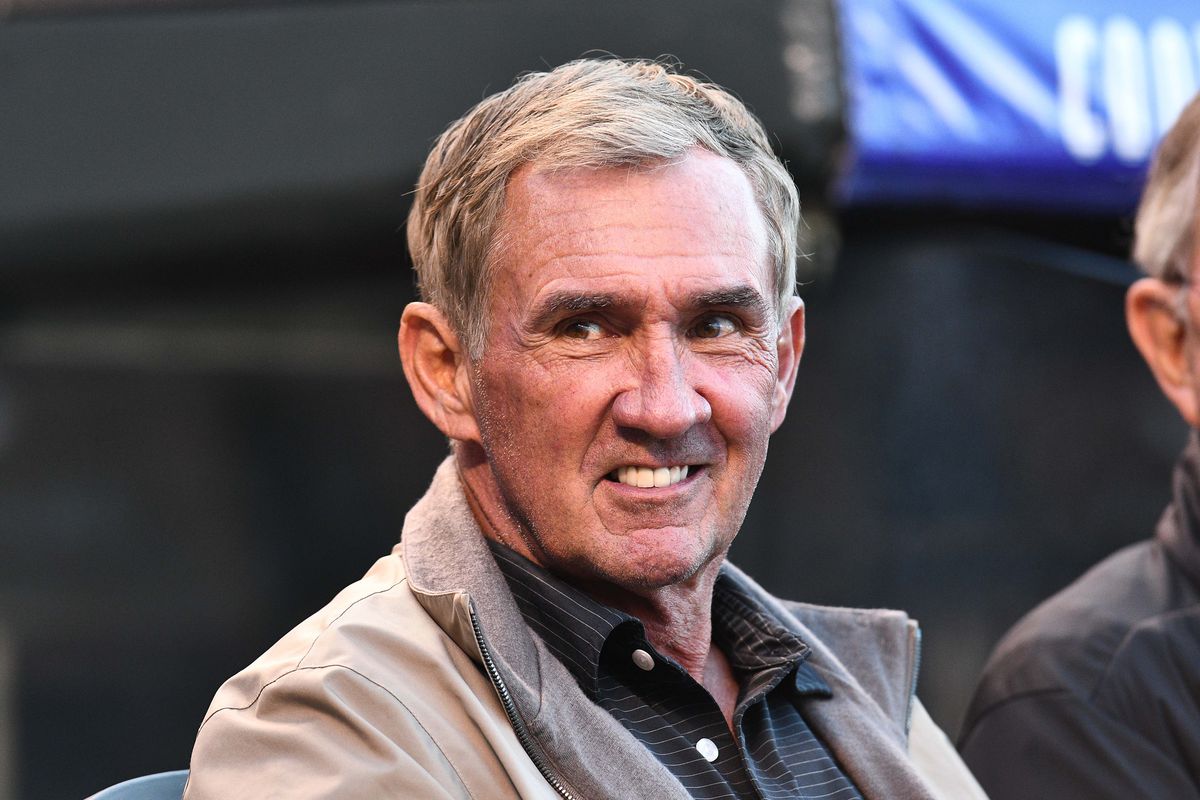 Early life, family, and education
Born Michael Edward Shanahan under the zodiac sign of Virgo on 24 August 1952, he's aged 70 as of May 2023. Mike hails from Oak Park, Illinois USA, holds American nationality, and comes from a family of Caucasian descent. He prefers to keep his private life secret, thus he hasn't shared any info about his parents and his siblings, if he has any.
What we do know is that he began playing American Football as a teenager, and in high school he played wishbone quarterback. Mike attended East Leyden High School, and upon matriculating in 1970, he enrolled at Eastern Illinois University, and joined the Delta Sigma Phi Fraternity.
There, Mike was a quarterback for the college's team, but in 1972, on the practice field, a piercingly powerful strike damaged one of his kidneys, causing his heart to halt for thirty seconds and nearly killing him – this ended his career as a football player. He graduated with a BA degree in 1974, and entered coaching.
Coaching career
Mike began his coaching career as an assistant coach at the University of Oklahoma, almost immediately after his college graduation. From 1976 through 1977, he served as an assistant coach for Northern Arizona University, then in the following year, he returned to his alma mater, where he served as offensive co-ordinator. In 1979, Mike was hired by the University of Minnesota, also as an offensive co-ordinator, then from 1980 to 1983, Mike served in the same position at the University of Florida.
In 1984, Mike was hired by the Denver Broncos, and in his first season with the team served as receivers coach. From 1984 through 1987, Mike served as an offensive co-ordinator under the head coach, Dan Reeves.
"Mike Shanahan is the greatest coach in Denver Broncos history."#Broncos President & CEO Joe Ellis on Mike Shanahan's Ring of Fame selection:

Posted by Denver Broncos on Tuesday, July 7, 2020
In the season 1988-1989, Mike had a brief stint serving as the head coach for the Los Angeles Raiders, but by the end of the season, he'd returned to the Denver Broncos as quarterbacks coach. In 1991, Mike served as an offensive co-ordinator until he was fired by Dan Reeves; allegedly, Mike found himself in the middle of a feud between Dan and John Elway, then-quarterback of the team.
In the following season (1992-1993), Mike was hired by the San Francisco 49ers as an offensive co-ordinator under head coach George Seifert, and in 1994, Mike and George led the team to a victory in Super Bowl XXIX.
Mike returned to the Denver Broncos in the following year, this time as the head coach, and led the team to two Super Bowl Championship victories in 1997 and 1998.
The Denver Broncos won 46 games in three years between 1996 and 1998, setting an NFL record – the team went 14-2 after winning their first 13 games. Mike was well-known for authoring the game's first 15 offensive plays and in 1998, helping the Denver Broncos establish the NFL record for first-quarter points in a season. In 2005, he surpassed Dan Reeves as the franchise's winningest coach.
After the 2008 NFL season, Mike was fired due to a collapse that resulted in the Broncos missing the play-offs for the third year in a row.
On 5 January 2010, Mike was officially introduced as the new head coach of the Washington Redskins, and was also named vice president of football operations. In his first two seasons with the team, Mike continued with his trend of developing unheralded draft picks into 1000-yard rushers, but Redskins lost in the Wild Card round of the 2012 NFL Play-offs. Mike was fired in December 2013; the Redskins team was in last place in the NFC East division for three years during Mike's tenure.
Since his dismissal from the Redskins, Mike hasn't held a coaching position, although in 2015, he was interviewed by the Chicago Bears and the Buffalo Bills. He was nearly hired by the Miami Dolphins, however, they hired Adam Gase instead. In August 2019, it was revealed that the Denver Broncos nearly re-hired Mike, but decided to hire Vance Joseph.
However, Mike has had some enviable accomplishments during his career as a head coach. To name a few, he is the second coach in history to win two Super Bowls in his first four years of coaching a team, and also one of just six coaches to win back-to-back Super Bowls. Mike is among 11 coaches in professional football history to post four wins in the post-season. Fun fact: Fifteen of Mike's assistant coaches later became head coaches in the NFL or the National Collegiate Athletics Association (NCAA).
Wife and children
Mike and his wife Peggy married back in 1976. They have two children together, daughter Krystal and son Kyle, who is the current head coach for the San Francisco 49ers. Krystal was a college roommate of the 43rd president of the United States, George W. Bush's daughter, Jenna. The Shanahan family attended Jenna's wedding.
Mike Shanahan and his family, including Kyle Shanahan, at Mike's Ring of Fame bust. pic.twitter.com/4G2irifm3L

— Zac Stevens (@ZacStevensDNVR) October 16, 2021
How rich is Mike Shanahan? Net worth
In October 2021, Mike sold his mansion in Cherry Hills Village, Colorado for a whopping $15.7 million. Through his successful head coach career in the NFL, Mike has earned a hefty sum of money. It is known that back in 2010, Mike signed a five-year, $35 million contract with the Washington Redskins. According to sources, as of May 2023, his net worth has been estimated at over $40 million.