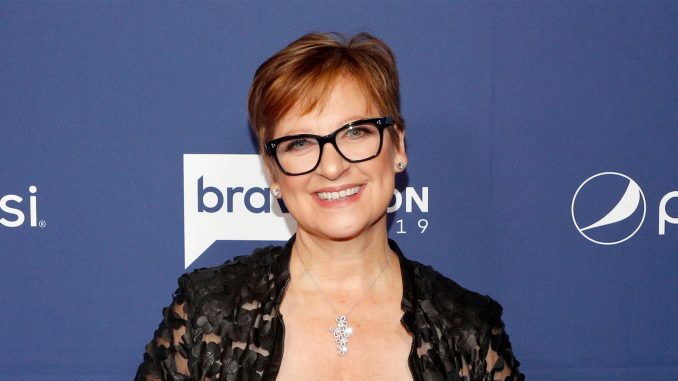 Caroline Manzo
Reality TV star and entrepreneur Caroline Manzo, became the talk of the town after swearing that she would never return to the "Real Housewives" franchise. The 61-year-old mother of three, who helped launch "Real Housewives of New Jersey" ("RHONJ") in 2009, and left in 2013, was part of the season four lineup for "Ultimate Girls Trip", one of the iconic series' many spin-offs.
However, Caroline left the show ahead of schedule after a run-in with Brandi Glanville. The TV personalities were filming in Morocco when Brandi allegedly began kissing Caroline multiple times without her consent. As a source told PEOPLE: "Caroline's distress over the matter did not seem to stop Brandi. Things escalated and physical boundaries allegedly were crossed that Caroline felt were serious and uncomfortable."
The production team decided to report the incident to higher ups in order to decide how to proceed with filming, which continued that night and into the next morning. Then, Brandi reportedly apologized to Caroline via text message after finding out how the latter felt. Despite Brandi's attempt at damage control, she was asked to leave the trip early because of her inappropriate behavior; meanwhile, Caroline decided to return home and process what had happened, without having to deal with cameras or her fellow cast members.
The incident between Caroline and Brandi took place in January 2023, but the whole story has yet to come out. Other sources claim that Brandi inappropriately touched Caroline in a locked bathroom on set, which led to the show's producers launching an investigation. However, Brandi's lawyer states that the encounter was mutual and consensual and comprised of "some flirtatious conduct and kissing."
Three months later, Caroline was asked if she would consider filming for another season of the spin-off with different cast members, to which she replied: "Never. No. Never, never, never." Many people were eagerly looking forward to the Brooklyn native's return to reality TV; unlike Brandi and other members of the franchise, Caroline has kept a relatively low profile from 2016 onwards, and her appearance in "Ultimate Girls' Trip" had the potential to be a brilliant comeback.
Caroline Manzo Breaks Silence on Early RHUGT Exit: 'I Was Going Back with the Highest of Hopes' https://t.co/GRvKYApuct

— People (@people) March 20, 2023
Fans of the "Real Housewives" shows fondly remember Caroline from the first few seasons of "RHONJ". When the show premiered, it was more of a family affair, as Caroline starred alongside her sister Dina and sister-in-law Jacqueline Laurita. The Brooklynite departed after five seasons, and began filming a spin-off series about her family, "Manzo'd with Children". The spin-off first aired on Bravo in October 2014, and pulled in over 1.7 million viewers; however, a ratings slump caused the show to be cancelled after three seasons.
A few years later, Bravo got in touch with Caroline to offer her a part-time role in Season 10 of "RHONJ", but she turned the offer down, reportedly due to the low salary the network was offering. In 2022, Caroline herself confirmed that she had been asked to return for Season 13, and once again declined the offer. Now, after the negative experience with Brandi, it seems more unlikely than ever that we'll see her on screen again.
Moving on to Caroline's personal life, she's married to the successful businessman Albert Manzo, who is a co-owner of an upmarket event and catering facility in Peterson, New Jersey. Caroline and Albert share three children named Albert, Lauren Michele and Christopher Thomas, who were born in 1986, 1988 and 1989 respectively.
Albert and his brother Tommy Manzo inherited the event and catering facility The Brownstone from their father; if the building appears familiar, it's probably because it was used as a location for "The Sopranos". The Manzo family are said to live in an opulent $1.69 million house in Franklin Lakes, New Jersey; Caroline and Albert bought the property for $265,000 in 1996, and built the house six years later. With over 5,000 square feet and 1.56 acres of land, it's clear that the Manzos aren't hurting for cash, if their beautiful home is anything to go by.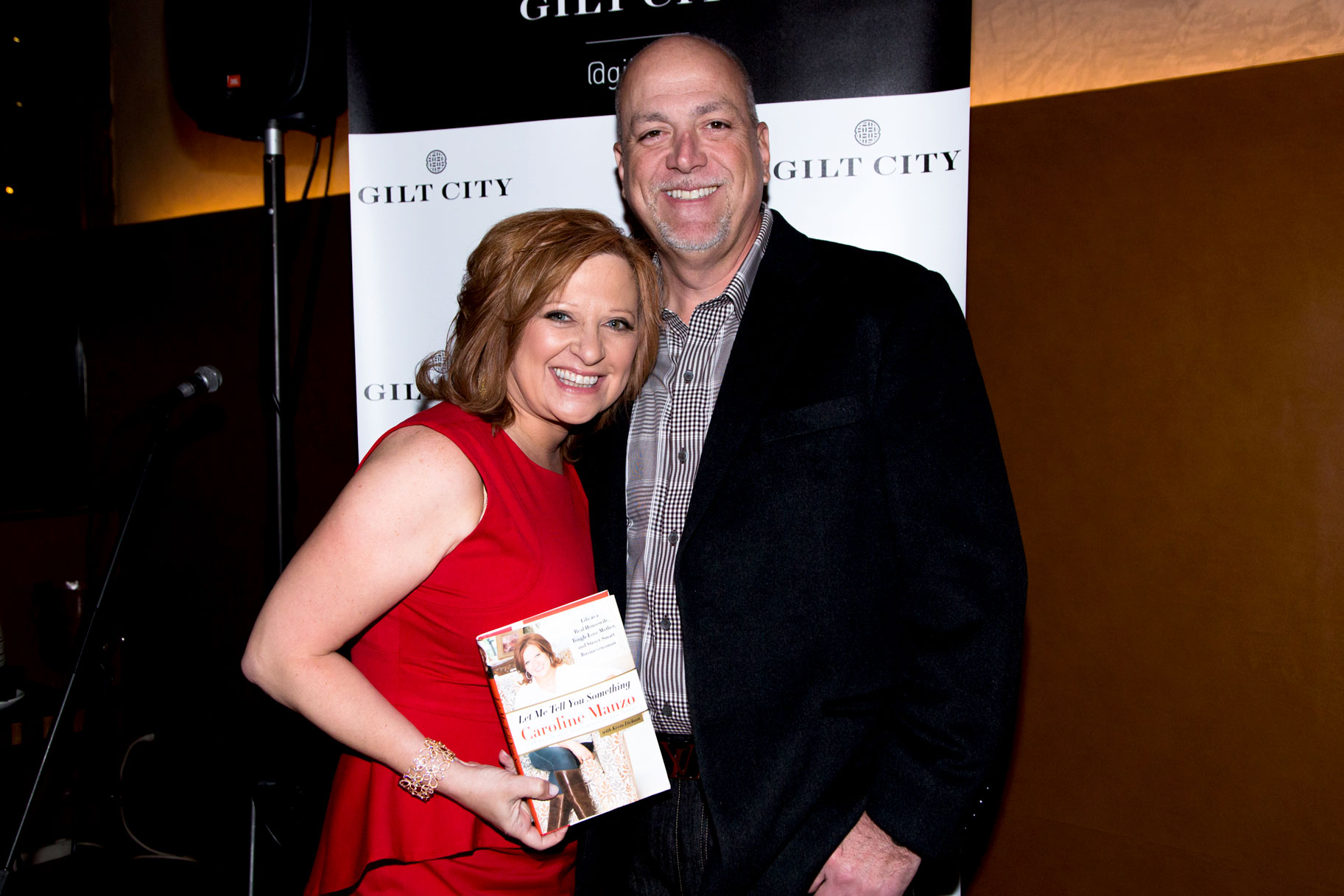 Ironically, Caroline and Albert were once considered the poor neighbors in Franklin Lakes; however, that didn't bother the reality TV personality at all. "We had no landscaping for seven years," Caroline explained in a 2009 interview. "The pool isn't gunite. I'm not spending that kind of money… I don't look to impress."
Caroline, who grew up in a homely Italian household where "the door was always open", wanted to raise her children with the same traditions. Despite their privileges, the Manzo children had as normal an upbringing as possible, with Caroline and Albert's home always being full of friends and family. These days, the Bravo alum shares a close bond with her offspring, especially Lauren, who welcomed her first daughter with Vito Scalia – her brother Albert's best friend – in February 2017.
Despite not wanting anything to do with Bravo or the "Real Housewives" franchise, Caroline's time on the series still follows her around wherever she goes. In 2015, co-star Teresa Giudice and her ex-husband Joe Giudice were convicted on several counts of fraud, since when Teresa and others have accused Caroline of being the one who informed the feds on the couple.
During Page Six's "Reali-Tea" Live event in mid-May 2023, Caroline was once again asked about her involvement in Caroline and Joe's conviction, and sensationally shared that she was present when the 'phone call to the government took place. Her daughter Lauren then quickly added: "But we'll never say who it was."
Can't make it to our next 'Virtual Reali-Tea' live show where we are celebrating Mother's Day with TWO icons, Ramona…

Posted by Page Six on Thursday, April 27, 2023
"I miss the days of Season 1, Teresa," Caroline reminisced. "We were there for each other. We were on this journey." She then added that Teresa had let the fame go to her head, and had become a 'monster'. Understandably, Teresa has yet to respond to Caroline's comments, but a few irate netizens accused the latter of trying to keep herself relevant by any means.
Even if she never returns to reality TV again, Caroline has plenty on her plate for the time being. Be it an herb garden, a book club, or participating in fun activities with her granddaughter, the Brooklynite always keeps herself busy. In the past, Caroline also had a bath and body company named Friendly Monkey Soap Co. with a successful Etsy store; these days, she has her own podcast named "Food, Love, Chaos", in which she shares cooking tips with her fans.