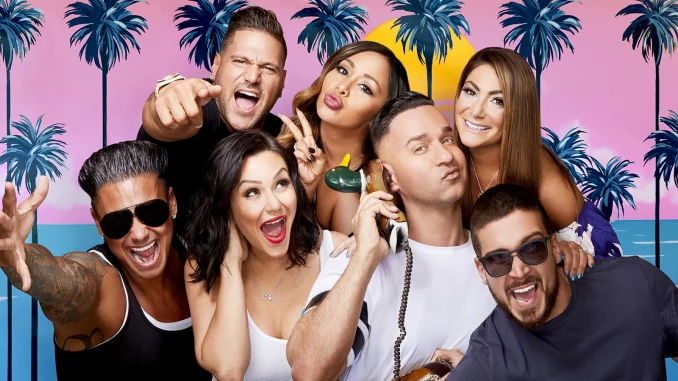 MTV's well-known reality TV show, "Jersey Shore," thrived on drama and conflict between the day it aired on 3 December 2009 and its last episode on 20 December 2012. It received criticism, primarily for letting verbal and sometimes physical altercations escalate between eight housemates, and propagating a stereotypical depiction of Italian Americans. Regardless, the show became a pop culture phenomenon. It continued in the form of eight spin-offs as of mid-2023, and its popularity is still strong. Thus, outsiders can reasonably assume that some of the eight highly-strung, young, attractive and heedless individuals got into trouble with the law over the last 14 years. Fans of the show know that some arrests ended up on TV and made headlines – here they are.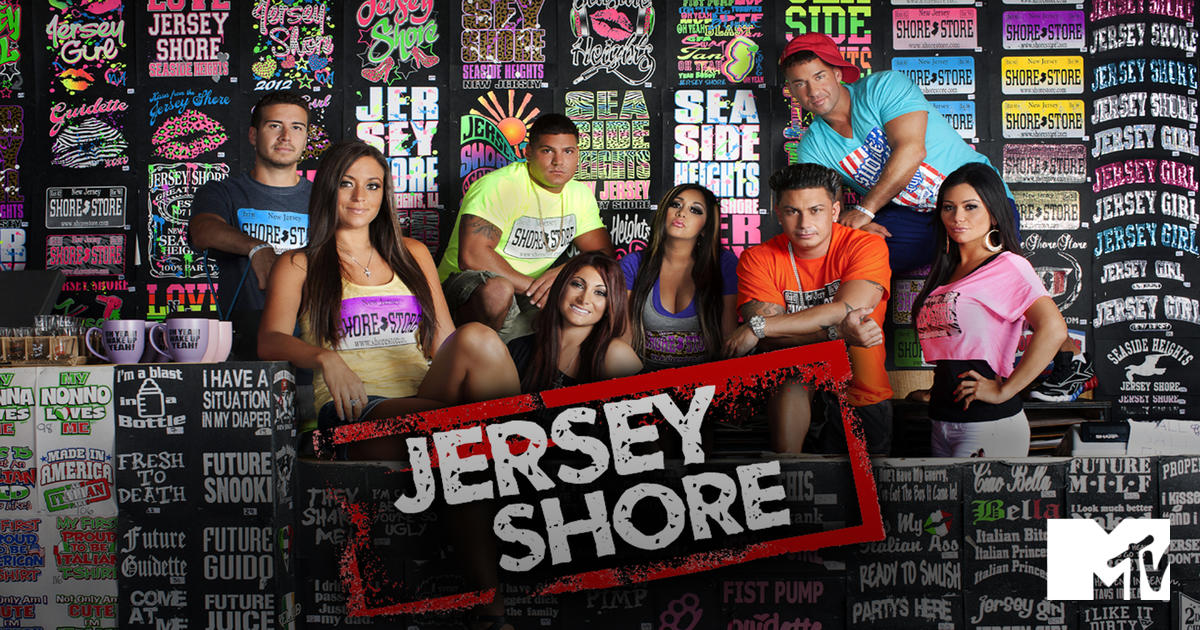 Cast members committed various offenses
Where cast members go, conflict seems to follow. They played fast and loose with each other, and conflicted with intimate partners, fans, people on the street, and government employees. Unsurprisingly, intoxication and domestic violence were the most common offenses. Viewers viewed the roommates get nearly black-out drunk many times, and being in the same friendship group seemed to push them to do things they wouldn't do alone.
Similarly, viewers became invested in many failed relationships, and the disputes sometimes escalated into aggression, especially when cast members were at the end of their tether. However, the most unexpected offense was tax evasion, while the cast member received an apparently hefty salary from MTV. We covered all criminal offenses, starting with the recent ones.
Ronnie was taken into custody in April 2021
Ronnie Ortiz-Magro, who left the show in its fifth season, shocked the fans again when the Los Angeles Police Department announced that they'd arrested him in the city's Playa del Ray section. They were vague about the charges, only stating that he was suspected of breaking the law regarding violence against intimate partners.
Ronnie's lawyers, Leonard Levin and Scott E. Leemon, said that they needed more time to investigate the accusation. Unfortunately, law enforcement released no further details about the case, except that his daughter, Ariana, was with him, while his ex-girlfriend, Jen Harley, was in Las Vegas. Thus, the police returned Ariana to her biological mother after his arrest.
His girlfriend at the time, Saffire Matos, whom he'd dated since the fall of the previous year and who allegedly called the police, defended him. She said that the couple was fine after the ordeal, and that she appreciated the people who reached out. However, Saffire warned everyone to be careful and respect the couple's privacy, because there was a lot of misleading information.
Consequently, Ronnie posted a $100,000 bail at 7:18 p.m., several hours after he was taken to the Van Nuys jail, because his charge was changed from a felony to a misdemeanor. Ronnie posted on Instagram afterwards, writing, 'I'm grateful for all of my real friends. I take all experiences as lessons.' They proved that the misconduct was just a blemish on their otherwise stable relationship, by becoming engaged two months later in June, and throwing an engagement party in October. Unfortunately, they ended their engagement in July the next year, reportedly after having crazy fights for several months.
Ronnie fought with Jen in 2018
Ronnie was in big trouble with his April arrest, because that was far from being his first time behind bars. His relationship with Jen was highly toxic, involving several court appearances. Most fans remember that he accused her of domestic violence back in 2018; after they started fighting, Jen slapped him in the face and dragged him with her car after he followed her. She was arrested and charged with domestic battery. Although the court eventually dismissed the charge, the story was far from over.
Shortly afterwards, Ronnie broke into the family home after they went their separate ways. Their doorbell camera caught his entrance; he threw an object to break the window after Jen refused to let him in. He angrily ransacked the place, and smashed their baby daughter's crib.
Ronnie was accordingly charged with seven misdemeanors and was in big trouble. Luckily, he accepted a plea deal in May 2020 and pleaded no contest to domestic battery and resisting arrest charges. His prosecutor still punished him for his misdeeds; Ronnie received three-years probation, paid $20,000 to a woman's shelter, Jewish Family Services of LA, served 30 days of community labor, and completed a year-long domestic violence program.
Jen's charges were dropped
Jen was arrested again in May 2019 for attacking Ronnie during a New Year's Eve party in a Las Vegas club the previous year, but denied all charges. Furthermore, in December 2019, Jen stopped another woman's cosmetics in their home's trash can and stabbed Ronnie in the eye with an eyeliner. He filed a temporary restraining order, and the couple decided that only distance would solve their anger issues. It's important to note that Jen had another domestic battery charge from 2016, which was also dismissed.
The former couple moved on
Ronnie moved to Las Vegas after the 2019 incident, and they started promoting the sale of their two-floor family home in a Las Vegas gated community. They bought the house for $725,000 but invested in renovations. Thus, they priced it at $869,900 at the time. However, they failed to find a buyer, but the housing crisis and soaring real estate prices benefitted them. Las Vegas Review-Journal reported that the couple upped the price to $1.5 million in late January 2023.
Ronnie's rap sheet is even longer
Early "Jersey Shore" fans remember the ruckus that Ronnie caused only a month before the show aired. However, his fans often overlook the unfortunate incident because it happened about a decade and a half ago, and many justify his actions. Ronnie was arrested for fighting a stranger, Stephen Izzo, outside a Seaside Heights nightclub in September 2009.
He stated that he had a good reason – Stephen allegedly disrespected his friends and threw racist remarks at his security guards of African-American descent. Thankfully, the judge was somewhat lenient to Ronnie because he had a clean record. Ronnie went through a pretrial intervention program for a year and a half, and the charges were dropped because he didn't re-offend. However, Stephen filed a civil suit against Ronnie and the production company, MTV.
As luck would have it, Ronnie escaped another potential jail sentence, financial penalty, or community service. Ronnie was arrested after the New York Police Department issued an outstanding warrant for unpaid parking tickets in August 2010. Luckily, they released him after he satisfied the warrant's conditions, meaning that he paid what he owed, or struck a deal.
Mike didn't pay taxes in 2014
Mike "The Situation" Sorrentino, best known for his appearance in "Jersey Shore: Family Vacation," was investigated meticulously in 2014. He allegedly failed to file a tax return, but most people shrugged their shoulders, thinking that Mike made an honest mistake. However, he appeared in court four years later to face tax evasion charges, and received an eight-month-long sentence. Mike turned himself in to the federal prison on 15 January 2019 alongside his wife Lauren, and was released in September.
Mike was absent from nearly the whole third season of the show because he served time, but returned as a leading cast member in the fourth. Moreover, Mike had to finish the probational period without committing any wrongdoing, and had to complete an undisclosed number of community service hours.
With that in mind, Mike was relieved to tell his Instagram followers on 10 September 2021 that he was finally a free man, and that his probation officer had left his home for hopefully the last time. He also suggested that his time in prison taught him a lesson, and reported being hopeful about the future, saying, 'The comeback is always greater than the setback.' Mike's brother Marc was also involved in tax-dodging activities, but reportedly received a longer sentence because he played a more significant part.
Jonathan "Jonny" was caught with drugs
Jonathan Manfre, better known as "The Unit," was most recognizable as Mike Sorrentino's childhood friend, with whom he produced a workout DVD. Although the personal trainer wasn't a prominent cast member, he frequently hung out outside the house where the cast members lived in late July 2011, while filming the fifth season.
Jonathan was in front of the said house when police officers caught him in possession of a controlled substance, described as a 'white powdery substance.' According to one New Jersey attorney, he had a "special K" drug, a form of horse tranquilizer that humans could abuse in small doses for its effects.
Jonathan ultimately pleaded guilty to a lesser charge after posting $1,500 bail, a disorderly person offense, to avoid going to prison. Instead, he paid $125 and was released, but disappeared from TV screens to focus on his work as a personal trainer, author, men's physique bodybuilding competitor, and solar panel distributor. However, his precarious situation only became public knowledge when the season aired in the summer of 2012.
Deena was arrested for public intoxication
On 10 June 2012, Deena was arrested for disorderly conduct at an intersection. The Seaside Heights residents would have ignored her antics because she was 'only a little intoxicated while dancing vigorously' if she hadn't started disrupting the traffic. According to the detective in charge, Deena ate meatballs at a Mexican restaurant with cast members while they were filming the sixth season; they exited the premise and ran onto the street. Like Snooki two years before, she faced a $500 fine, although because Deena disrupted the peace by interrupting traffic flow, she could have been sentenced to up to 30 days in jail.
Luckily, the police officers were nice, as it was her first offense. She was released from the so-called drunk tank after she sobered-up, and received a stern warning. Deena admitted guilt at a court sentencing in July, received a $106 fine and paid $33 in court costs for violating the motor vehicle code and not using a sidewalk.
Just remembered the episode of Jersey Shore where Deena gets arrested for public intoxication and she wanted her defense in court to be that she was having a "Meatball Day."

— Adam Herman (@AdamZHerman) August 19, 2021
Angelina attacked a fellow woman
Angelina Pivarnick, branded as a bad girl and self-proclaimed "Kim Kardashian of Staten Island," doesn't have a clean record. She got into a physical altercation with a woman in December 2010 at the Casbah Night Club at Trump Taj Mahal Casino Resort in Atlantic City. According to TMZ, Angelina was there to partake in a celebrity boxing match against Kerry Schwartz of VH1's "Frank the Entertainer in a Basement Affair" fame.
However, she claimed that the unidentified female started provoking and harassing her before she could go through the ropes, leading to the incident. Angelina said that she would co-operate with the police, but felt that she was a victim of an organized scheme for money or publicity. The unnamed woman allegedly only wanted to photograph Angelina; hence she filed charges against her for simple assault. Two months before, Angelina had punched a limousine driver in the head for allegedly insulting her mother while driving.
Brad Ferro punched Snooki 13 years ago
Although it was all over the Internet and TV, the incident between Nicole 'Snooki' Polizzi and a gym (physical education) teacher, Brad Ferro, isn't well known. MTV filmed the angry public school educator punching Snooki in the face while they stood at the Beachcomber Bar & Grill in Seaside Heights. He was allegedly drunk and responded poorly to verbal provocations, so the local police arrested him at 2 a.m. on 19 August 2010 – he was charged with simple assault and fired from North Queens Community High School – ccording to the Department of Education, they afterwards sent Brad to a teacher reassignment center. Although MTV released a preview clip to tease the then-new TV show, they ultimately scrapped the footage, deeming it 'extremely disturbing,' though only after public backlash.
Snooki was arrested in 2010
Another ruckus that only fans of the first season remember was the arrest of Snooki on 30 July 2010; her misconduct was filmed and aired in the show's third season. Furthermore, her quotes, "Where's the beach?" and "I'm a f*cking good person!" were brought up for years, even by Snooki herself. Her actions didn't receive such harsh criticism, and were funny because she hurt nobody and destroyed nothing. However, Snooki's ordeal might have had a more dangerous ending without her friends, the camera crew, and law enforcement being there.
Her problems started the night before the fateful day; she drank alcohol with her cast mates during an outing, then took many more sips during her work day. As if that wasn't irresponsible enough, she visited several bars after clocking out. Therefore, it was evident to her friends, Deena Cortese and Jenni "JWOWW" Farley, that Snooki's decision-making skills were all over the place.
Although they tried to rein her in, Snooki slipped away and dashed to the nearby beach before she started thrashing around and falling all over the place. Her friends' worst fears came true, and law enforcement officers showed up. Although they tried to de-escalate the situation and escort her to a safe place, Snooki kept fighting and swearing, forcing their hand. They put her in handcuffs, and she spent two hours at the Seaside Heights Police Department. A local court later dropped the charges, but she paid a $500 fine and did two days of community service. Unsurprisingly, she spent some of that time signing autographs at the community center.
Snooki Gets Arrested

#ThrowbackThursday: Snooki learns that yes, you can get locked up for being a public nuisance…

Posted by Jersey Shore on Thursday, February 8, 2018
She celebrates the anniversary of her arrest
Unlike Ronnie, who kept getting in trouble with the law, Snooki saw her arrest as a wake-up call. Moreover, her children started re-enacting her disorderly conduct at home because they found it amusing. One of the most memorable ways they honored 30 July was in 2020. Snooki posted a video of Giovanna, then five, getting arrested by her brother, Lorenzo, two years her senior. A year later, she posted a picture of the accident with cops trying to corner her, writing, 'Happy Anniversary. #history #CriminalAnnoyance.'
Snooki said in February 2023 that she showed the drunken arrest to her children, so that she could explain what happened. Although her two-year-old Angelo was too young to understand, she hoped that they would 'avoid participating in reality TV shows, have good careers, and go to college.' However, Snooki was clear about supporting them if they wanted to test it out. Snooki also regretted her arrest, but felt that it helped her become a good mother.
All cast members overcame their struggles
Although the misbehavior ranged from getting drunk and disturbing public peace to severe physical retaliation against intimate and marital partners, and even attempting to avoid paying taxes to Uncle Sam, the courts taught them a lesson. They are all the better for it, too. Snooki is a devoted mother of three, and is happily married. Ronnie recently moved from LA to Miami with his four-year-old daughter to start a sneaker store, and get a change of scenery. Brad's teaching aspirations ended, so he joined the armed forces in 2011. Others have improved their lives in other ways, and many returned for the sixth season, "Jersey Shore; Family Vacation," in 2023, meaning that their misdeeds didn't permanently ruin their reputation.