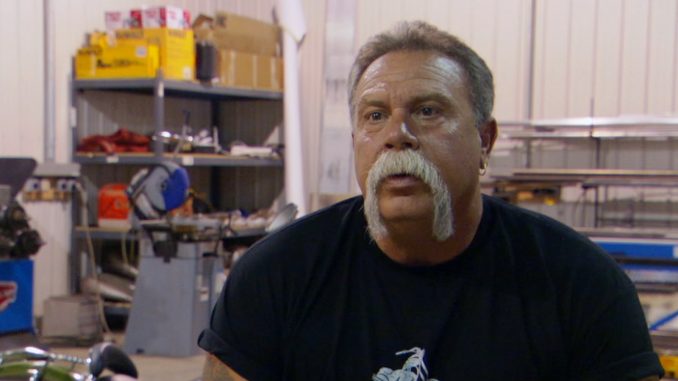 For years, Paul Teutul Sr. graced the screens of motorcycle enthusiasts who followed his show religiously, watching him create custom bikes for fellow enthusiasts. Paul Teutul Sr. served in the Vietnam War as a member of the US Merchant Marine, and returned home from the war with a dream, which inspired him to start his first business, a fabrication shop in Orange County, New York State. That first business and his passion for bikes catapulted Paul to fame, after he earned several opportunities to build custom bikes on television, enter his creations in competitions, and earn awards for sharing his passion with the world. Unfortunately, financial troubles and a barrage of legal battles threatened Paul's livelihood and ability to keep pursuing his passion. Here's an update on all Paul Teutul Sr's battles and problems.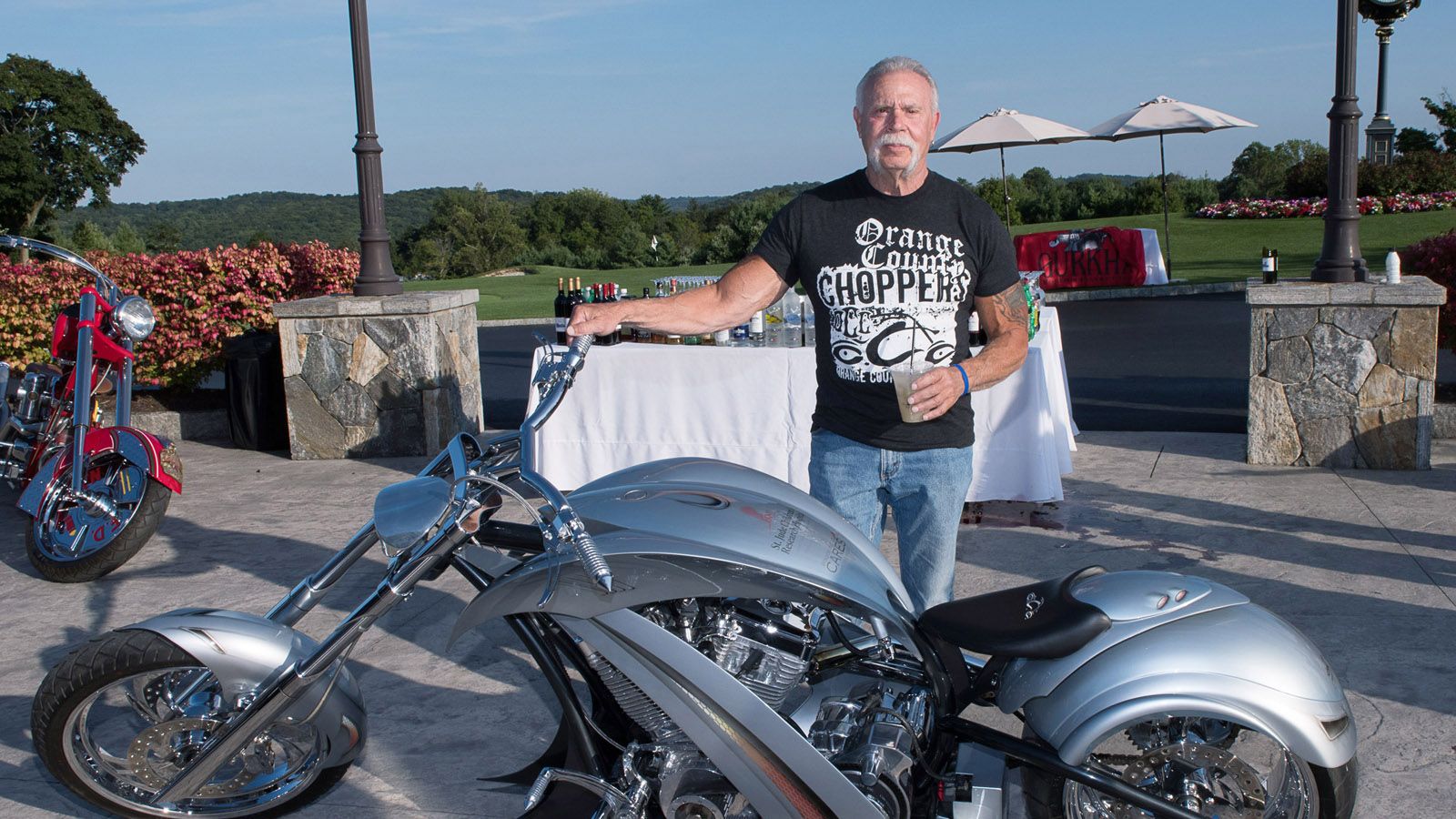 "The Ride of a Lifetime"
In his memoir "The Ride of a Lifetime: Doing Business the Orange County Choppers Way," Paul Sr. credits the positive turn in his life that brought him all the success he's enjoyed to a promise he made to his wife. When Paul returned home from the Vietnam War, he fell into a drinking problem – at 35, he spent most of his time drinking, and would often wake up in strange places with no memory of how he got there. Naturally, his body was falling apart from over two decades of excessive drinking – he would often cough up blood, and knew that he had to stop drinking or he wouldn't live long; he made a promise to his wife to sober up., which saved his life. He attended Alcoholics Anonymous, got sober, and started his fabrication business.
"Orange County Choppers"
Paul Sr. actually started his first business, "Orange County Ironworks," long before he became sober. All he owned at the time was a welding machine and a pick-up truck he used for transport. In the mid-1980s, when Paul sobered up and started to recover from his alcoholism, the business began to expand. He opened a larger shop in Rock Tavern, New York, shortened his business name to "Orange County Iron," and expanded his customer base exponentially over the next 15 years,. By 1998, Paul had acquired a 10,000-square-foot steel framed facility to supplement the 7,000-square-foot shop he'd been operating out of since 1986. After this expansion, Paul left it in the capable hands of his son, Dan Teutul, and moved on to pursue his passion for motorcycles.
Paul founded "Orange County Choppers" in 1999, capitalizing on his knowledge and extensive experience as a fabricator, his long-held passion for bikes, and the expertise of the engineers and designers he brought on board to create custom bikes. His passion and expertise as well as that of his team shone in his work, earning him a spot on the hit reality television series "American Chopper." The company has withstood several legal battles seeking to use Paul's shares to recover some of his debts. However, a quick review of the operations of "Orange County Choppers" reveals a thriving company, that sells branded gear such as t-shirts and hoodies, organizes, and has its bikes featured in events such as the upcoming "Show at the Shed" in May.
"American Chopper"
Four years after leaving his fabrication business to start "Orange County Choppers," Paul's decision to pursue his passion paid off, when he caught the attention of executives at Pilgrim Films & Television, and secured a spot for a show on the Discovery Channel. The first episode of "American Chopper" aired in March 2003, and over four years, Paul Teutul Sr., his son Paul Jr., and their team entertained their audience of bike enthusiasts with their antics, as they worked in their garage to build custom bikes, before their show was moved to TLC in 2007. Since its premiere, the show cultivated a niche among the Discovery Channel's loyal audience base, gradually growing its own audience base that remained loyal, and stuck with Paul Sr. and his team when the show was moved to TLC, averaging over three million viewers per episode. Two years after its move to TLC, the show lost its spot despite the large viewership it had cultivated. Fortunately, fans and fellow bike enthusiasts didn't wait long since TLC picked up the show again albeit with a twist in its premise since it pitted Paul Sr. against Paul Jr.
"Senior Vs Junior" and "The Last Ride"
One of the dynamics that defined "American Chopper" was constant disagreements between father and son. From the beginning, it became evident to the audience that despite sharing a passion for making custom bikes, Paul Sr. and Paul Jr. had different approaches to their work,  which led to the infamous showdown of 2008; t he fight between the two had been brewing for a while.
One morning, Teutul Sr. was fed up with his son's lateness to work, and expressed his anger over Junior's tardiness, noting that Jr. had been making a lot of excuses lately, and adding that he wouldn't let his son get away with it any longer. When Jr. eventually came to work, Paul Sr. confronted him for being forty-five minutes late, adding that he was tired of babysitting him. Jr. defended himself saying it didn't matter what time he got to work, as long as all the work would get done at the end of the day. Besides, Jr. added, the business would collapse without his input. An angry Paul Sr. responded by firing his son.
American Chopper: The Last Ride

Paul Teutul Sr and Paul Jr. Designs built one last bike together in the old shop.Watch the #AmericanChopper special on Discovery Go. → https://bit.ly/3bpjRmr

Posted by American Chopper on Thursday, September 3, 2020
Anyone who thought that Paul Jr's termination from "Orange County Choppers" (OCC) would be the end of his infamous rivalry with his father was wrong. Paul Jr. opened a rival custom motorcycle business, capitalizing on the experience he'd gained after years of working with his father, the client base he'd cultivated, and the skills that had made him an invaluable member of OCC's team.
Fans got to watch the rivalry between father and son play out on screen again, when TLC premiered "American Chopper: Senior vs. Junior." Four seasons later, the show ended with father and son standing proudly next to the bike they'd collaborated on building for a client. The feuding yet incredibly talented duo showed off its complementary skills again in 2020, when Paul Sr. and Jr. collaborated on another bike in a special entitled "American Chopper: The Last Ride." 
Legal Battle: Father against Son
Paul Sr.'s rivalry with his son began on television and ended up in the courtroom. When Paul Sr. and Jr. started working together, they both had shares in "Orange County Choppers." They had contract, including a clause that allowed Paul Sr. to buy out his son's stock in the business, if Paul Jr. decided to leave the jointly-owned custom bike manufacturer. Paul Sr. decided to exercise his option after their infamous fight, but his son refused to part with the shares, prompting Paul Sr. to sue his son. According to court documents, Paul Sr. claimed that his son brought harm to their business by starting a competing business, and misappropriating business assets. Furthermore, Junior was unresponsive to any attempts by his father to value his shares and interests in the business, in preparation for the buyout. Paul Jr. won the lawsuit following the court's decision that Paul Teutul Sr. couldn't force his son to sell his shares in OCC.
Legal Battle: Fraud
Paul Sr. wound up in court again a few years later – this time on the other side of a court case. He'd been sued by another business partner, Thomas Derbyshire, for allegedly spending the capital the plaintiff had injected into OCC for personal expenses. According to Thomas, he invested $3 million into a spin-off entitled "Orange County Choppers: American Made" but Paul Sr. used the money to go on a fishing trip. Furthermore, Paul paid his son a significant amount of money from Derbyshire's investment, and failed to consult Thomas before accepting sponsorships for the show. More people sued the veteran and bike enthusiast for similar cases of fraud, claiming that he misappropriated the millions of dollars they invested in a TV project, leading them to lose their investment.  
In addition to the lawsuits launched against him for fraud, Paul Sr. has been sued for copyright infringement, filed by a photographer who claimed that he'd taken and owned the copyright to a picture of Paul Sr., which the veteran used on his reality television show and on his merchandise. Finally, Paul Sr. is in trouble with the state of New York, for failing to pay state taxes amounting to $22,364.60. 
Bankruptcy
Financial woes have accompanied Paul's legal troubles. Despite raking in millions in endorsements, sponsorships, income from his businesses, payment from TLC for his television programs, and the proceeds from the sale of branded merchandise, Paul Sr. has been buried in debt since 2018. He owed $1,070,893.44 to over 50 creditors, and was about to lose his home in Montgomery, New York. Paul responded to his financial crisis by filing for bankruptcy in 2018, hoping that the move would help him secure his assets.
Paul's legal and financial woes stripped him of the fortune he had worked hard to acquire since he started his first fabrication business in the 70s. Fortunately, Paul isn't afraid of starting over and rebuilding. He's since moved to Florida, and relocated "Orange County Choppers" to the state from New York. In addition to the motorcycle business, he's opened the "Orange County Choppers Roadhouse and Museum," a restaurant he runs when he's not building custom bikes, organizing competitions, and selling merchandise.
With Paul Teutul Sr., there's never a dull moment!