It's been a fun ride for the Napier family, on their mission to bring back life to every town with their unique and stylish renovations. Famous for the overtly-popular "Hometown" TV show, Ben and Erin Napier have recently expanded their activities from their native Laurel, Mississippi to the rest of the country, one town at a time.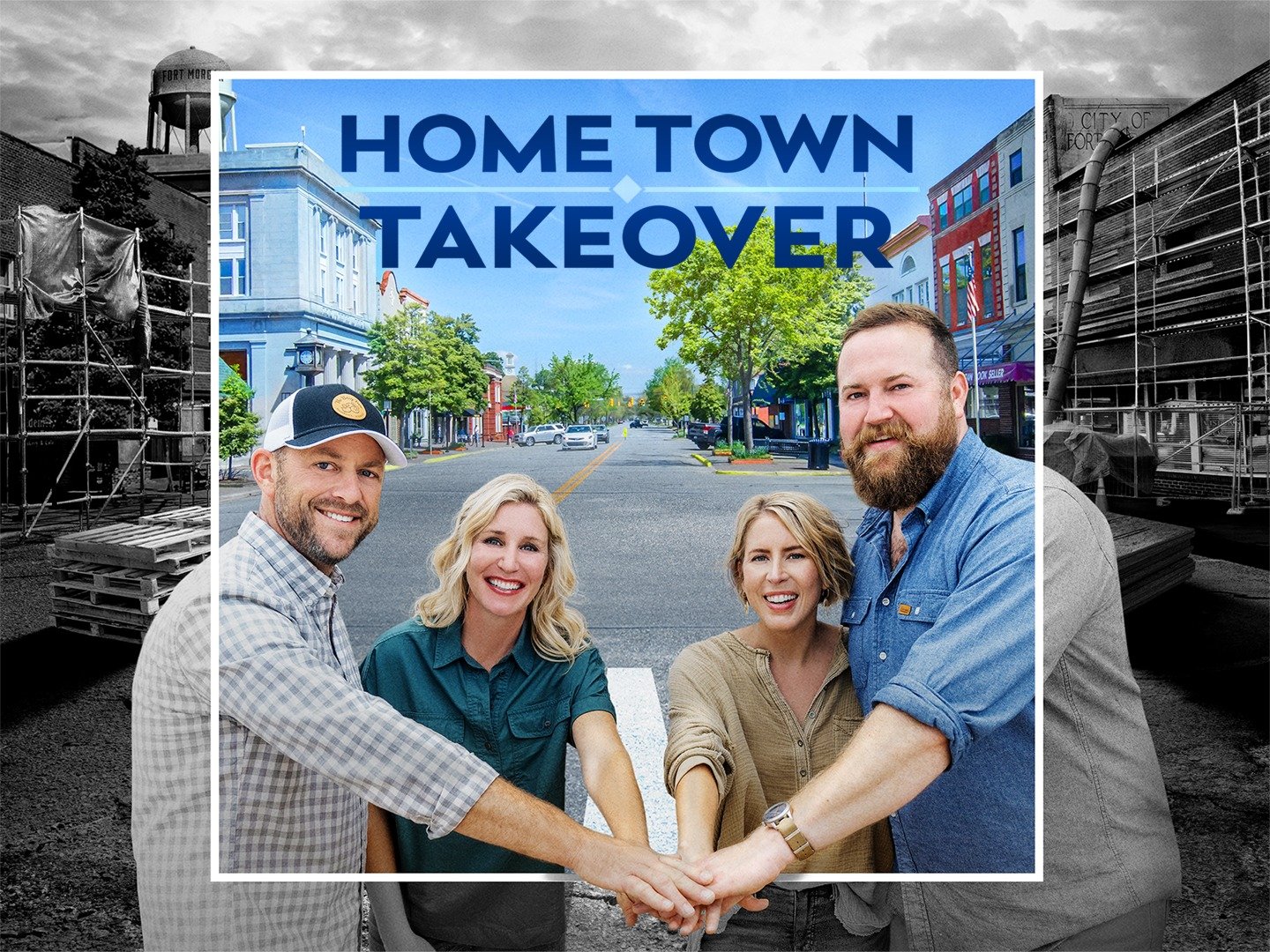 While the results seen during the first two seasons of "Home Town Takeover" were a sight to behold, several questions regarding where the money for these renovations comes from, and how much each project cost have increased. Many obviously don't know that the answer to these questions, is almost as surprising as the renovations seen in the show.
Want to know more about the funding details of "Home Town Takeover" and other interesting information about the show? Then stay here!
Who Pays For "Home Town Takeover" Second Season?
It's not an understatement to say that Erin and Ben Napier are very open when it comes to the financial aspects of "Home Town" and its spin-offs.
The second season of "Home Town Takeover" was quite different from other projects the Napiers worked on before. no homes were flipped during this season, centering instead on buildings and businesses in the small town of Fort Morgan in Colorado.
Given that the final goal was to revitalize the small city and make it even more attractive to tourists and external investors, the projects were funded by the city itself through donations from businesses, and workers, and fees waived from the local government. As reported by Fort Morgan Times in August 2022, the donations towards City Hall amounted to $49,000 for the three businesses which were already confirmed to appear in the show at the time,
That being said, it's unclear if manpower and materials are paid by home and business owners, but it's for sure that no in-kind fees such as police salaries were paid by the show's production, leaving the majority of fees and taxes associated with the projects to be funded by the city itself.
While not all residents of Fort Morgan were open about waiving fees to help afford costs for the show's projects, residents who supported "Home Town Takeover" were aware of the success of the show, and its potential benefits for the town's popularity.
Next up on the #HomeTownTakeover tour…Fort Morgan, Colorado!

Learn more about this special town that's about to get a life-changing makeover>> https://t.co/CzWfYftIOU @ErinRNapier @scotsmanco @DaveMarrs pic.twitter.com/TEF02A2Rl7

— HGTV (@hgtv) July 27, 2022
How Much Do Renovations Cost?
Bringing new life to a town by renovating its houses and businesses sounds great, but projects like these usually carry lots of costs which could vary depending on the complexity and size of the properties.
Even though it's unclear how the finances were managed for the projects featured in "Home Town Takeover" first season, it was reported by Fort Morgan Times that every property was granted $5,000 in fee grants for renovations in the show's second season. The fact that the city afforded these costs made it easier for "Home Town Takeover" to make every project possible, as each of these renovations could go up to $50,000 on average, which is a number almost impossible to afford for businesses and residents from small towns such as Fort Morgan.
That being said, the production saved money by staying as local as possible, mostly using materials and articles directly produced in Fort Morgan, all with the intent of making renovations affordable for property owners who otherwise couldn't pay for it. This is not unexpected from Erin and Ben Napier, who also source most of their furniture and materials from local businesses in their main show "Home Town". However, costs related to the hosts' salaries are directly paid by the show's production.
What Does It Take To Be In The Show?
The purpose of "Home Town Takeover" goes beyond just changing the face of a town, but to improve the quality of life for those who live in it. Though Erin and Ben Napier's mission to revitalize their hometown in Mississippi has been centered on houses and private properties alone, their work in "Home Town Takeover" is less focused on individuals and more on the entire community.
Home Town Takeover: Town Tips

"Y'all can do this. Anyone can do this."Go behind the build of #HGTVHomeTownTakeover with exclusive footage and tips from Erin and Ben…tonight 8|7c!

Posted by HGTV on Friday, June 11, 2021
It's for that same reason that the main requirements to appear in the show have nothing to do with budgets, but about the overall condition of the towns. As HGTV's website points out, a town must have less than 40,000 to qualify for the show, and have interesting architecture but in need of a facelift.
Knowing that many towns surely meet those criteria, "Home Town Takeover" asks people interested to convince them to go to their town to change things by producing an interesting video, and sharing it on their website when applications are open. This filter separates towns from simply being nominated to potentially being selected for the show, otherwise making it too hard to choose from the thousands of submissions received by the production when applications are open.
While not mentioned in the requirements list, it goes beyond saying that the town's residents, local government, and business owners must be open to having their place changed by Erin and Ben.
Planning & Pre-Production
Planning the renovation of one house isn't an easy task, but doing the same with several properties at the same time is even more difficult. Nonetheless, it doesn't matter how tricky it might get, the Napiers are committed to changing the US one town at a time through "Home Town Takeover".
Regarding the planning behind the show, Ben and Erin told New York Live that such a process starts long before towns are selected, as they take their due time to draft and envision what they want for every season. Afterwards, it's the right time to search for the perfect town which meets all the criteria, but that specific task is left out of Ben and Erin's hands, so they don't have to 'pick favorites', as Erin told Country Living.
That being said, Erin and Ben have the support from their production teams to make "Home Town Takeover" possible, but they put lots of effort and time into it, even if that means facing many personal challenges, while taking care of their children at the same time. That's why for the second season of "Home Town Takeover", the Napiers teamed up with Jenny and Dave Marrs from HGTV's "Fixer to Fabulous" to make all of it possible.
Results & Impact
There's a lot to be said about the impact that "Home Town Takeover" has had in only two seasons. For starters, Wetumpka, Alabama, saw a positive impact in their community and finances after the town was featured in the show's first season.
As reported by 12 WSFA, the town's activity and crowd flow increased after the show, even attracting people to move to Wetumpka. There was also the case of Tapp 18, the boutique renovated by the Napiers, which passed from being a struggling business to selling out all its online shop's items in less than a day, after appearing in "Home Town Takeover".
As well, the For Morgan-based newspaper Loveland Reporter-Herald also disclosed that some of the second season's impact on the town was already showing after the show's premiere, increasing the popularity of local businesses overnight, even for those which weren't renovated in the show, but only briefly featured in it.
While the impact of "Home Town Takeover" is impressive, so is their ratings. According to Fort Morgan Times, the show's first season attracted over 24 million viewers overall, despite the fact it was only six episodes long.
Though it's still unclear whether a third season of the show will be brought to life, there's no denying that "Home Town Takeover" is absolutely excellent, starting with the way its projects are funded, to its planning and put-in-action processes. All of it takes a lot of effort, but giving every community a chance to shine again it's a worthy goal for the Napiers and everyone involved with it.