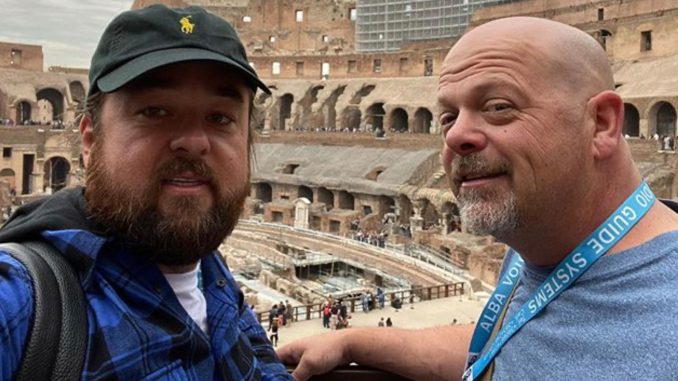 It's been a long ride for the guys at "Pawn Stars". Ever since the show's premiere in 2009, Rick, Corey, "Old Man" Richard and Chumlee have gained not only international fame for their entertaining TV personas but also for their dynamics and inventive but effective ways of managing their family's business, turning the show into one of the biggest successes of reality TV over the last two decades.
#PawnStars' Rick Harrison reacts to Chumlee's arrest: https://t.co/SbJIThoVsp pic.twitter.com/DgYvpuTPta

— Us Weekly (@usweekly) March 10, 2016
Though "Pawn Stars" has kept its relevance in the entertainment world, the many controversies, personal problems, and illegal misgivings surrounding its stars have made us more aware than ever that not everything we see on screen should be taken at face value.
So what are the secrets behind "Pawn Stars"? Have some issues arisen between Rick and Chumlee? And what are they up to nowadays? Stay here to discover all!
What Happened Between Them?
One of the things which make "Pawn Stars" stand out from other history-related reality shows is that its stars have great chemistry with each other, even at times when they don't seem to get along well. That applies to Chumlee and Rick Harrison, with the latter often disapproving of Chumlee's business choices and judgment when it came to appraising some items in the shop, turning it into one of the most popular on-going jokes in "Pawn Stars".
However, it doesn't matter how rocky the relationship between Chumlee and Rick seemed on screen, the truth is that the men are good friends, and respect each other quite a lot: 'I've worked with Chumlee for almost 20 years. We're really good friends, and he's like family,' as Rick admitted in a 2020 interview with Blaze.
Similar praise towards Rick came from Chumlee's side in the same interview: 'He's a good boss, you know, a good father figure', he affirmed.
Given how well Rick and Chumlee get along when "Pawn Stars" cameras aren't recording, both men are often seen posing side by side on social media, or promoting each other's businesses, making it clear how well they get along with each other even away from the workplace.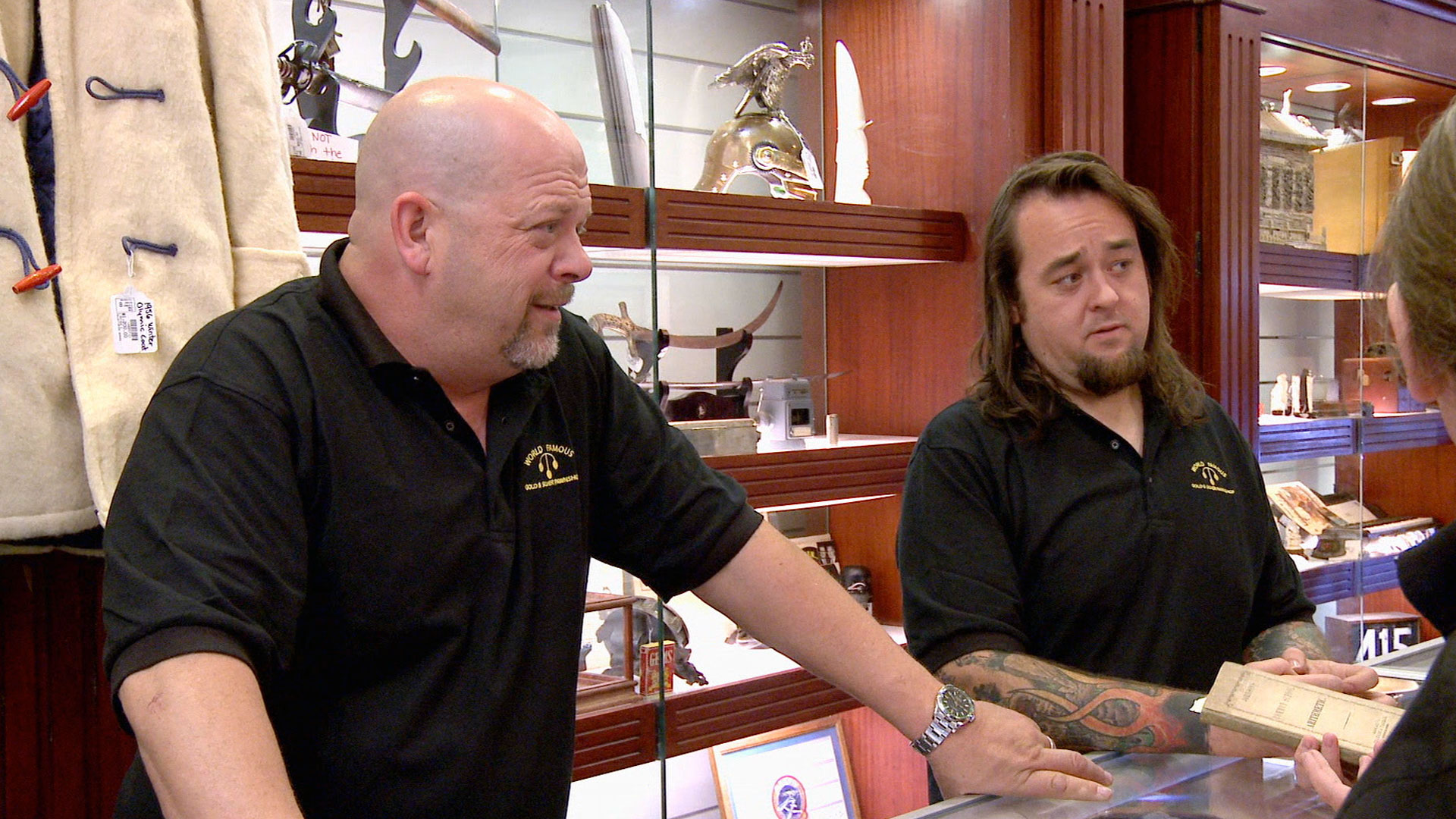 What Is Their New Show About?
Not only are Chumlee and Rick Harrison good pals, but they also keep working perfectly well in their original show, and spin-offs such as "Pawn Stars Do America".
Premiered in late 2022, this new spin-off is a take on the old "Pawn Stars" concept. taking Rick, Corey and Chumlee out of the Las Vegas-based World Famous Gold & Silver Pawn Shop, to tour several cities around the US in search of new adventures and exciting collectible items.
While "Pawn Stars Do America" has similarities to the original show, this spin-off allows our favorite pawners to meet lots of people from different paths in life, getting to know their stories as much as the items they hold dear, even though their appraisals don't always end up in deals.
Regarding the process of making "Pawn Stars Do America" possible, Chumlee confessed to the Las Vegas Review-Journal that the show's first season took around seven months filming, keeping them on the road for several weeks every time. Between those periods, the crew continued filming the original "Pawn Stars" show and managed their other business as well.
Despite the challenges faced by the crew, there's no doubt that the great work dynamics of their stars is what makes these shows work so well.
How Did Rick and Chumlee Meet?
Given the family-business nature of World Famous Gold & Silver Pawn Shop, it's normal that people assume that Chumlee and Rick Harrison are related somehow, though this isn't true at all. As it happens, Chumlee, whose real name is Austin Lee Russell, met the Harrison family through Corey, who was his childhood rival-turned-friend back in the day.
Who remembers when Rick, Corey and Chumlee visited the barber shop? Head over to @pawnstars on Instagram for a boys day out.

Posted by Pawn Stars on History on Tuesday, January 19, 2021
Years passed and Chumlee inevitably became acquainted with Corey's father Rick and grandfather Richard. At some point in his early 20s, Chumlee was working as a McDonald's assistant, but was approached by Rick to manage a restaurant franchise he acquired in the early 2000s. Right after accepting his new restaurant job, Chumlee also joined the pawn shop as a staff member, working full-time between both businesses, taking no vacations or breaks for several months.
It didn't take long before Rick sold the restaurant again, but at that point, Chumlee was more than well acquainted with the pawn shop, as he recalled in an interview with Blaze in 2020. He worked behind the counter for several years, before in 2009 a Leftfield Picture producer chose the World Famous Gold & Silver Pawn Shop as the focus of a then-new TV show entitled "Pawn Stars", and the rest is history.
What Is Chumlee Doing Now?
Besides appearing in "Pawn Stars" and its related shows, Chumlee is focused on a variety of personal projects. His business Chumlee's Candy on the Boulevard was opened in 2017, and lists a wide variety of products fitting to its owner's taste.
Given how Chumlee's Candy is located near the Pawn Plaza owned by Rick Harrison, it's unsurprising to know that the shop not only serves as a candy provider, but also is a tourist attraction for those "Pawn Stars"s fans who go to Las Vegas looking for a chance to meet Chumlee and his fellow co-stars.
Later in 2023, Chumlee launched his second business called Chumlee's Awesome Jerky, a salted meat snack brand. As Chumlee told The Las Vegas Review-Journal, a long and thoughtful process went behind the brand to create good and compelling products for this new enterprise, which isn't by far the only business he's tried so far.
Also in recent years, Chumlee has been pursuing his passion as a Pokemon card collector, even opening a side Instagram account under the name Chumlee Trading Card Collector, allowing him to easily manage the best deals in the business and connect with other collectors.
All in all, Chumlee's life is going as well as ever.
What Is Rick Harrison Doing Now?
Managing several businesses while also being a world-wide known reality TV star, somehow Rick Harrison manages to do both very well. The initial family business has grown quite a lot in recent years, thanks partly to the opening of Pawn Plaza, a retail center located right next to the World Famous Gold & Silver Pawn Shop in Las Vegas.
Besides renting commercial spaces for local businesses and Chumlee's Candy, some of Rick's businesses such as his barbeque restaurant and bar can be found at Pawn Plaza.
While Rick is doing more than well in the financial aspect, he's gone through some rough personal situations recently. As it happens, in early 2022 Rick's mother Joanne sued him for allegedly not providing her with complete financial information and documentation about her shares in the Gold & Silver Pawn Shop, of which she inherited 49% percent when her husband Richard died in 2018. She also claimed that Rick pushed her to sell him 51% of her shares in the company back in the early 2000s, though in response Rick affirmed that someone was 'manipulating' his mother to make those serious claims.
The situation hit a new low when in March 2022 Joanne filed a restraining order against Rick, but it's unclear if they were able to fix their personal and financial issues after that.
The Show & The Future
It's been a couple of great times for "Pawn Stars" and its cast. Besides the premiere of the spin-off "Pawn Stars Do America" in 2022, the original show achieved an important milestone by celebrating its 10th anniversary on TV with the premiere of its 16th season in 2019.
A decade is a long time in the TV programming world, but the excitement about "Pawn Stars" hasn't faded at all, averaging over 1.2 million viewers per season, according to TV Insider.
Added to that, the enjoyment from the cast of "Pawn Stars" hasn't decreased either, as admitted by Chumlee himself: 'It's been fun forever but these last few seasons, we're all having such a good time and I think comes across in the episodes. It just keeps getting better,', he told Blaze in 2020.
Even though it's unclear what the future has in store for the show, there's no way to deny that it owes huge parts of its success to the great dynamics between the cast, and the stable and wholesome friendships they've built over the years. That includes Chumlee, Rick, Corey, and everyone else who has ever been involved with "Pawn Stars".