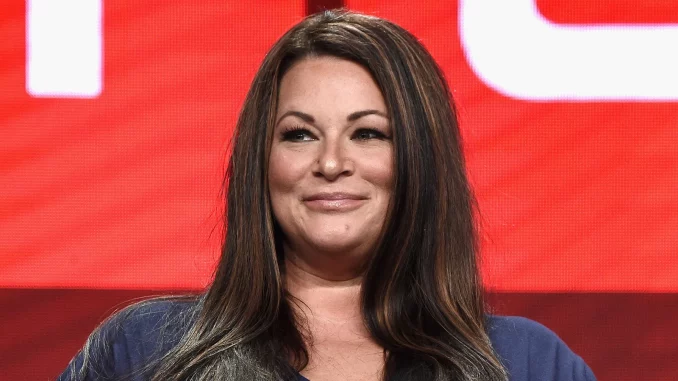 Molly Hopkins appeared in the fifth season of "90 Day Fiancé", when she dated Luis Emmanuel Mendez, a bartender from the Dominican Republic. Their relationship had a great start, but quickly deteriorated and became borderline illegal; Luis gaslit Molly, for a start, additionally, others accused him of asking Molly's children inappropriate questions, the worst of which was his alleged inquiry into her then-17-year-old daughter's sex experiences
Luckily, Molly cut things off and has been single, save for dating Kelly Brown for two years. However, most fans became extra curious about her life once comments that she 'lost weight, her man, and her best friend at once' started flying. Molly stated that 2023 would be her year, and has already gone public with many drastic life changes.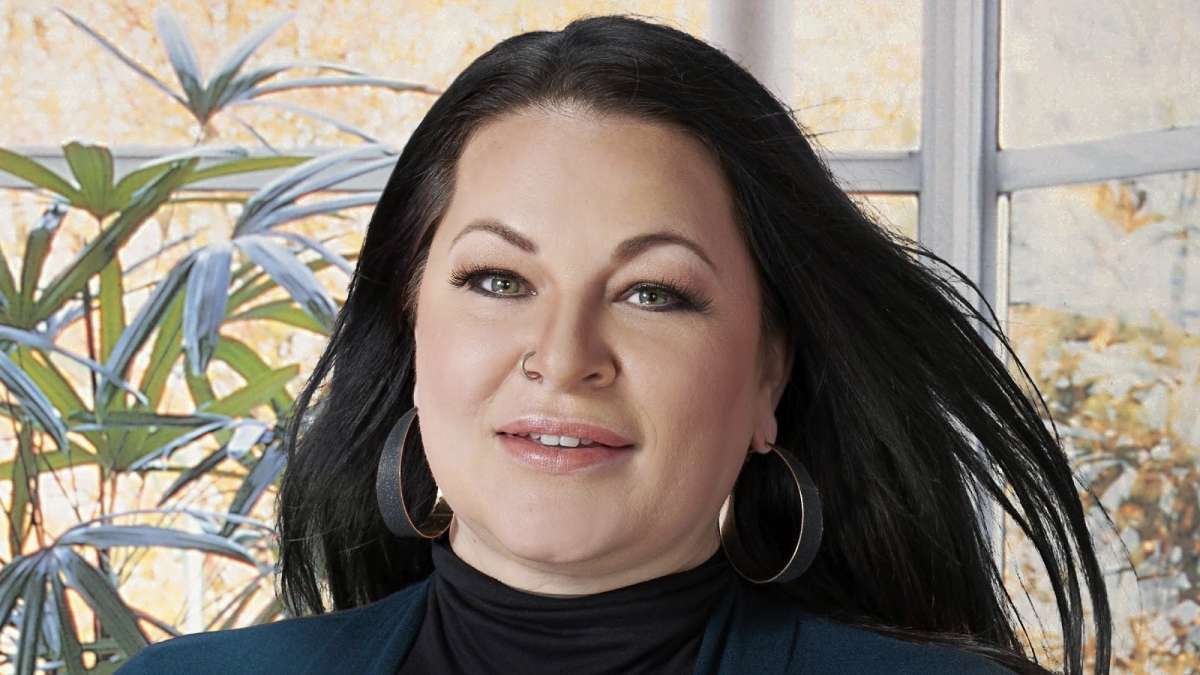 Molly recently adjusted her critical decisions
Molly cut all ties with Luis after his poor treatment of her and her children. He went on to find a new wife, but divorced again, and has faded into obscurity save for occasional social media posts. Molly moved on, and initially headlined the "90 Day Fiancé: Pillow Talk" spin-off with her best friend, Cynthia Decker. About a year before the friendship ended in 2022, her fans could follow her journey to find romance in the first season of "90 Day: The Single Life" with Kelly Brown. Molly is single today and devoted to her daughters and businesses, including LiviRae Lingerie and Plexus. She also maintains her social media presence and is open to future appearances on TV, according to her manager Dominique at Dominton Talent House.
She cut ties with Kelly Brown
Molly met Kelly when she was single and looking for love in the 2021 TLC spin-off. Kelly was a police officer from Brooklyn, and they started chatting and calling regularly. Although they seemed in love, the distance made things difficult. Luckily, Kelly made things easier when he announced that he would retire from the New York City Police Department and move to Georgia to enjoy his retirement in Molly's native state. He replaced Cynthia on "Pillow Talk" in August 2022, suggesting that they were growing closer, which TLC wanted to promote.
Unfortunately, their plans stopped around November 2022, when Molly accused Kelly of 'choke slamming' Olivia. They filed a police report against him, but the evidence contradicted their statements, so Kelly wasn't charged with wrongdoing, and promptly unfollowed Molly on social media. Kelly kept referencing the toxicity in relationships on social media afterwards, suggesting that he was bitter and disappointed.
Molly's manager explained that she ended things due to unhealthy stresses, challenges, and odd aggressive behavior from Kelly. She also revealed that Molly losing close to 40lbs or 18kgs drew more attention and praise, allegedly making Kelly act out.
Kelly defended himself
Hearing one side of the story made things straightforward; Kelly was abusive and deserved the consequences. However, the police couldn't find enough proof of the distress, embarrassment, and humiliation that the mother-daughter duo accused him of. Moreover, Kelly posted a screenshot of an email that Olivia sent him on 14 November 2022 via Instagram Stories on 2 February 2023. His evidence showed Olivia admitting to being spoiled but defending herself. Additionally, she told him that she would be far more successful than he could ever be, insulting him with a racial slur.
90 Day: The Single Life couple Molly Hopkins and Kelly Brown's relationship nightmare comes to light months after a speculated split#90DayFiance #90DayFianceTheSingleLife #MollyHopkins https://t.co/w1RhwVvo4x

— Monsters and Critics (@monstersandcrit) February 15, 2023
Despite allegedly admitting to choking Olivia to a friend, Kelly denied that he ever punched or threatened her with a weapon, which the police report alleged. Moreover, he admitted wanting to have a clean slate, and revealed that he hadn't returned to Molly's town since November. Additionally, he sided with Cynthia in the fallout, appeared in an Instagram photo from Cynthia's home on 26 February, and was seen enjoying his time with her and her husband. Cynthia stated that they'd found a friend for life in Kelly.
Molly is no longer friends with Cynthia
While fans thought that her relationship with Kelly might eventually end, no one suspected that she would give up on her friendship with Cynthia. They were co-owners of LiviRae Lingerie since about 2006, and were undoubtedly close. They were co-stars in the 2010 TV series, "Double Divas," on Lifetime for two seasons, before they appeared in the fifth season of the main TLC show and then its commentary-based spin-off. Fans loved hearing their opinions and seeing their friendship grow even stronger as their business developed, but things unexpectedly came crashing down in 2022.
Cynthia disliked being a sidekick in the show and was allegedly skipping work, while Molly focused on her business and family. Then, Molly or her daughter Olivia allegedly stated that Cynthia witnessed and had video footage of the altercation between Kelly and Olivia – Cynthia accused them of making a false statement, and wanted her name deleted from the police report. Shortly before Thanksgiving 2022, she replied to a fan, 'Molly and I are no longer friends. I will not be back in "Pillow Talk." I wish I had a different answer for you.' They also split as business partners, and Molly announced that the company would undergo structural changes but remain open.
After persistent questions about her opinion on the discord, Molly's agent Dominique stated, 'Molly is focused on doing her thing, and doesn't have the energy or time to discuss the fallout with Cynthia. She is immersed in her business and charity work and wants to remain centered on her goals.'
Cynthia is determined to move on
After the tension died down, Cynthia revealed in January 2023 that leaving Molly behind made her world crumble, and left her feeling numb, empty, and broken for a while. Consequently, she decided to sell her four-bedroom, four-bathroom home and move away. Her recent price decrease was proof of her determination, meaning that she wanted the home gone quickly.
She sued Cynthia this February
As if adding an insult to injury, Molly decided to burn all bridges with Cynthia by filing a suit alleging stealing money and starting a competing company on 9 February 2023. She alleged that she had been doing the majority of work for their joint business. Moreover, she noted that Cynthia rehired an employee in January behind her back. Molly had caught them stealing, and Cynthia, who believed that the claim was fake, gave them the job back without consulting her business partner. Her lawsuit also mentioned Cynthia's business, Brest Friend, which was allegedly breaking their operating agreement since it rivaled the lingerie business. Furthermore, Molly stated that Cynthia used their client information to promote her business. That forced her to send a cease-and-desist letter, and she also filed an emergency protection order after  Cynthia leaked her home address.
Cynthia allegedly stole money
Unfortunately, the story didn't end with their settlement at a court hearing on 7 March. Molly bought all of Cynthia's shares for $600,000 and revoked her ex-best friend's access to business accounts, which was a peaceful resolution that let them move on. However, Molly claimed that Cynthia left the business with $10,000 in her pocket, which she moved to her bank account, used to pay off personal debt, and took $20,000 in cash. Cynthia denied stealing $30,000, and revealed that they were 50/50 owners until the agreement became active.
Regardless, Cynthia had to stop promoting her virtual bra-fitting business in April. However, she started a podcast with the same name, Brest Friend, to share her experiences in the industry over the last 34 years. She also invited her social media followers to guest star, and share stories of their struggles with bra fitting following cancer, breast reduction, implants, and similar problems.
She lost weight
Loyal fans remember Molly embarking on a weight loss journey after her divorce from Luis in 2017. Although she made significant progress, the lockdowns that the COVID-19 outbreak caused affected her success adversely. Luckily, losing her best friend and boyfriend put her on the right track. Following the 40lbs or 18kgs that she lost, Molly reported feeling 'over the moon happy with her health', and promised to keep working on achieving a slimmer figure.
She also noted that she suffered from 'horrible IBS (irritable bowel syndrome)' but that her newest diet solved the gastrointestinal system issues. Moreover, Molly claims that she curbed her craving and stopped emotional eating, thanks to the Plexus pink drink, officially called Plexus Slim Hunger Control.
Furthermore, on top of home workouts, Molly visits a vitamin-enriched steam pod business in Georgia, Contour Club, as a form of self-care.
Molly is expanding her business goals
After leaving Kelly and her best friend, Cynthia, Molly zeroed in on her business and well-being goals. While sorting-out her business affairs with LiviRae Lingerie in court, she boasted about being one of 720,000 Plexus brand ambassadors. Consequently, she created a separate business account on Instagram under the handle @pillowtalkprincesses_plexus.
Molly offers discount codes if people buy the shake that changed her life through her link, and sells other products such as GLOW, a drinkable hyaluronic acid and clay mask. Since Janelle and Christine, the stars of the reality TV show "Sister Wives," are fellow Plexus distributors, the women partnered to promote their distribution network in Nashville in April 2023. However, Plexus receives much criticism for making unsubstantiated health claims, and using an MLM (multi-level marketing) business model, which is similar to or sometimes is a pyramid scheme.
Knowing the risks, Molly isn't putting all her eggs in one basket. She promotes products such as Da Cajun Hammer Gator Sauce, Kittenish, and Create Happy Designs, and Georgia-based food businesses such as Forks & Flavors and Marietta Diner. Additionally, she's partnering with companies such as Magnolia Artisans to boost her lingerie business's profits, or brand recognition. Moreover, like her former best friend, Molly is willing to share her experiences and business acumen. She was a guest on podcasts such as Single Parent Podcast hosted by Christina Monai and Christina Paling in April 2023.
Cannot wait toGo see this very special soul ❤️❤️❤️I'm so excited to go to Ohio to fit the ladies

Posted by Molly Hopkins on Thursday, May 18, 2023
She isn't dwelling on her past
Although she continuously mentioned how great her 20-year friendship with Cynthia was, Molly is over it. She's shared endearing moments with other close friends such as Nat Brown, Alicia "NayNay" Bidgood-Stowe, Becca Tipton, and DeAnna Maynard-Goodman. Furthermore, with drama gone from her life, Molly reported having more time for her love of music and has Adele concerts by herself some nights, which her dogs seemingly bark along to. Finally, she said she realized that a change happens when you leave your comfort zone.
Therefore, Molly proudly admitted that she's no longer scared of trying new things and sharing what benefits her life. As a testament to her health and fitness, Molly claims she now has the energy to drive for 12 hours, work for 10 hours, and then drive back for the same duration, which actually sounds rather dangerous!