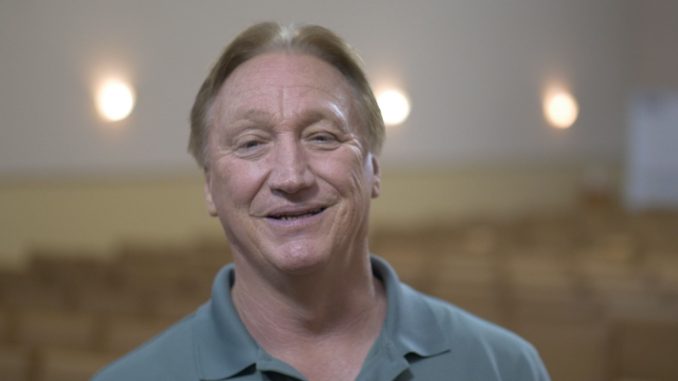 Who is Alan Autry?
American actor, politician and retired National Football League (NFL) player Carlos Alan Autry Jr. was born in Shreveport, Louisiana USA, on 31 July 1952, meaning that Leo's his zodiac sign. He's appeared in 45 movies and TV series, but is perhaps still known best for playing the lead character Captain V. L. 'Bubba' Skinner in all the 146 episodes of the mystery crime series "In the Heat of the Night", which James Lee Barrett created, and which also starred David Hart and Carroll O'Connor. It follows the lives of several police officers working in Sparta, Mississippi, the series aired from 1988 through 1995, and won four of its 14 award nominations.
Alan's still active in the film industry today, and is currently portraying Brian Gillen in the crime series "Tulsa King", which has been airing since 2022, stars Sylvester Stallone and follows a Mafia capo who's just been released from prison.
Alan Autry has been a familiar face for 40 years!See him in the WALKER, TEXAS RANGER spinoff SONS OF THUNDER — Today until 8p ET on getTV What have you seen him in?

Posted by getTV on Saturday, March 28, 2020
Education and early life
Alan was raised in Shreveport solely by his mother Verna Autry (nee Brown) as she divorced his father Carlos 'Carl' Autry when Alan was a year old. It's believed that Alan's an only child, as he hasn't spoken about having siblings.
Alan later often moved with his mother and stepfather Joe Duty, whom Verna married when Alan was six, and the trio worked together in the San Joaquin Valley in California, planting and harvesting cotton; after Alan turned 12, the family settled in Riverdale, California. Joe died in 1972, and Verna in March 2007.
Alan studied at Riverdale High School and played football for the Riverdale Cowboys; he matriculated in 1970 and then enrolled at the University of the Pacific on a football scholarship, playing for its Tigers for the following four years.
Alan graduated in 1974, and was in the following year drafted by the Green Bay Packers of NFL; his football career then ended abruptly, as he was let go by the team's coach Bart Starr. He then chose to leave football behind him, and moved to Los Angeles, California to pursue acting.
Roles in movies
Alan's debut film role was playing Rusty in the 1978 thriller "Remember My Name", written and directed by Alan Rudolph, and which starred Geraldine Chaplin, Anthony Perkins and Moses Gun. It follows a woman who's just been released from prison, and has begun stalking a construction worker for no reason; the film won one of its two award nominations.
Some of Alan's following roles were in the 1979 sports comedy "North Dallas Forty", the drama "Rage!" and the adventure family comedy "Popeye", both in 1980.
In 1981, he portrayed Bowden in the action thriller "Southern Comfort", written and directed by Walter Hill, and which starred Keith Carradine, Powers Boothe and Fred Ward; it follows a group of National Guards during a routine exercise, as they're being threatened by an angry mob. Some of Alan's other notable performances in the '80s were in the 1984 romantic action comedy "Roadhouse 66", the 1986 mystery horror thriller "Nomads", and the 1987 sports drama "Amazing Grace and Chuck".
The year 1990 saw him play Matt in the action thriller "The Great Los Angeles Earthquake", and only a single other movie, portraying the lead character in the crime drama "Wolf Pack".
In 2002, he played the main character Jake Kincaid in the western "The Legend of Jake Kincaid" which he  also wrote and directed, and Alan's since appeared in only two movies: the 2011 western "Forgiven", and the 2017 drama "Victory by Submission".
Roles in TV series
Alan's debut TV series role was playing Max in the 1979 episode "The Final Papers" of the comedy "Hello, Larry", and the first half of the '80s saw him appear in an episode of the western comedy "Best of the West", the adventure "Seven Brides for Seven Brothers", and the comedy "Cheers".
From 1983 through 1986, Alan played Gary Crenshaw in the action crime adventure "The A-Team", created by Stephen J. Cannell and Frank Lupo, and which starred George Peppard, Mr. T and Dwight Schultz. It follows four Vietnam veterans who've been framed for a crime, and the series won three of its eight award nominations.
Alan's following notable performance came in 1995, when cast to star as Rick Bradshaw in the romantic comedy "Grace Under Fire", created by Chuck Lorre, and which starred Brett Butler, Casey Sander and Kaitlin Cullum. It follows recovering alcoholic Grace who's recently divorced her husband, and is now raising their three children by herself; the series won seven of its 29 award nominations.
Alan's three most recent TV series roles have been in six episodes of the 1999 crime action "Sons of Thunder", nine episodes of the romantic comedy "Hart of Dixie" from 2013 through 2015 and the 2023 episode "Adobe Walls" of the crime drama "Tulsa King".
surprised to see a familiar face on #ParamountPlus #TulsaKing this week:
Mr Alan Autry
Sly and Bubba same framin' it is something we shoulda had more of imo pic.twitter.com/nRVh1lNnir

— ً (@GabeKMJ) January 1, 2023
Other credits
Alan received special thanks for the 2003 science fiction horror movie "Dark Walker" and the 2007 biographical musical documentary film "Gene Autry: White Hat, Silver Screen".
He wrote and directed the 2017 drama film "Victory by Submission", and the 2011 western movie "Forgiven".
Some of Alan's recent talk-show appearances have been in "Hannity & Colmes", "PBS NewsHour" and "Hannity".
Politics
Alan's a Republic, and was in 2000 elected mayor of Fresno, after having won against former mayor Dan Whitehurst; he was re-elected on 2 March 2004, and was ineligible to run again in 2008, but endorsed Ashley Swearengin who went on to become the new mayor.
Love life and relationships
Alan hasn't shared many details about his love life, but it's known that he's married twice, and is a father of two. His first wife was American non-celebrity Vicky Brown; they married on 21 July 1980, divorced on 26 June 1986, and have a daughter Lauren together, born in 1981, and she's appeared in Alan's movies "The Legend of Jake Kincaid" and "Forgiven".
He exchanged vows with his second wife, American actress Kimberlee Autry in a private ceremony on 19 August 1994, and she gave birth to their son Austin Autry in 1996; Alan's also adopted Kimberlee's daughter Heather Autry (born in 1986) from a previous marriage.
He's yet to mention other women whom he's dated, Alan's married to his second wife Kimberlee Autry as of May 2023, and they have a son together; he also has a daughter with his former wife Vicky Brown.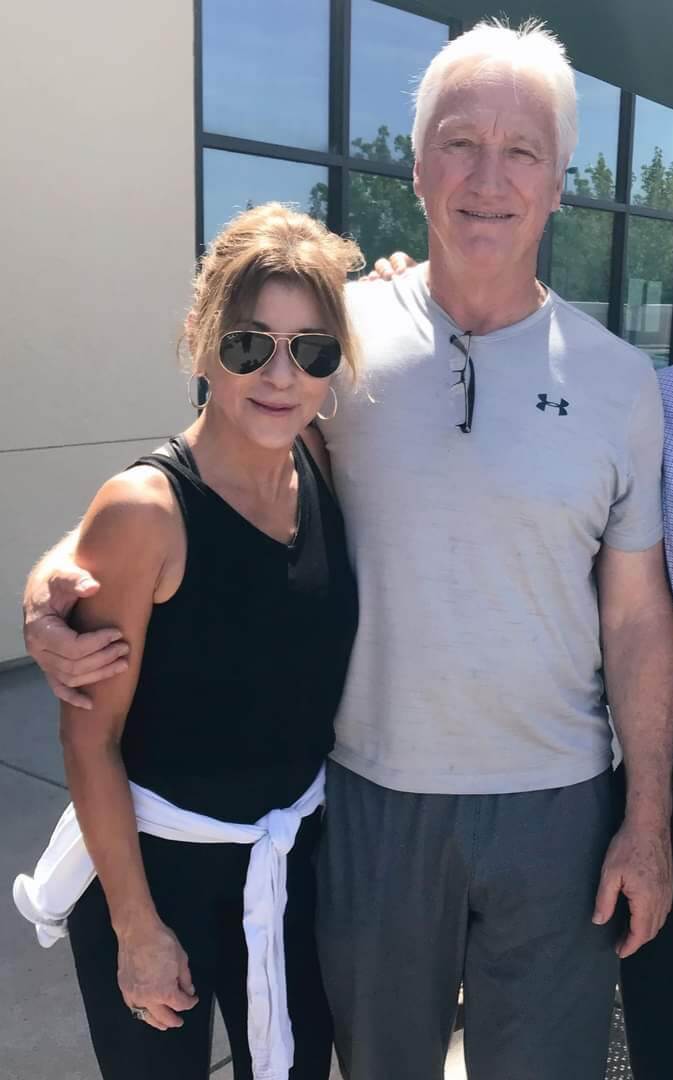 Interesting facts and hobbies
Alan had spent nine years in Hollywood when he decided to take a break from acting, returning to his hometown and devoting to God; his divorce made him become a born-again Christian.
He's the owner of the production company Dirt Road Productions, which he founded in 1997.
American actor, moviemaker and politician Arnold Schwarzenegger appointed Alan a member of the California State Film Commission in 2006.
Alan launched his Twitter account in April 2010, but tweeted only 54 times prior to leaving the network in 2014.
His favorite actor is John Travolta, while some of his favorite films include "Look Who's Talking", "Hairspray" and "Pulp Fiction".
Height, eyes and wealth
Alan's age is 70. He has brown eyes and black hair, is 6ft 3ins (1.91m) tall and weighs around 195lbs (89kgs).
Alan's net worth's been estimated at over $3 million, as of May 2023.